Heads up! We're working hard to be accurate – but these are unusual times, so please always check before heading out.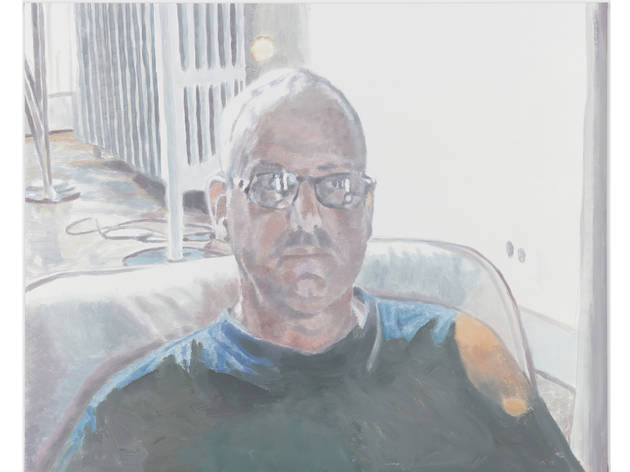 1/10
Courtesy: The artist and David Zwirner
Luc Tuymans, "The Summer Is Over" at David ZwirnerThe Belgian painter's approach has always been predicated on what could be described as a "secret history" formula, in which otherwise obtuse imagery is given a superficial charge once the viewer is aware that the subject at hand is related to the Holocaust, say, or to his own country's history of colonialism. In his latest works, Tuymans takes a similar tack to the quotidian backdrop of his own life, presenting a rare self-portrait and paintings of details drawn from the buildings he walks by every day. Jan 10–Feb 9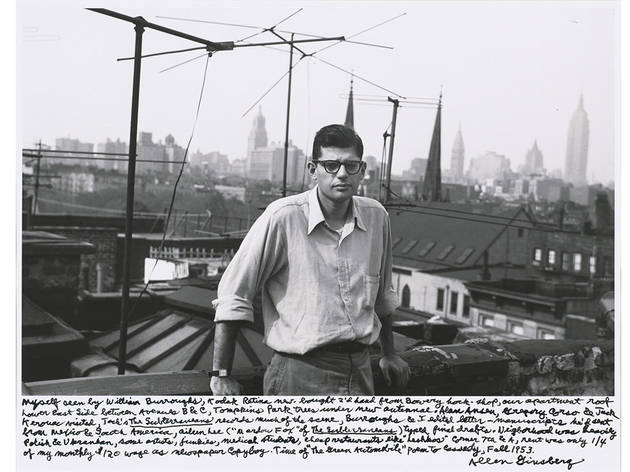 2/10
Courtesy: ©2012 The Allen Ginsberg LLC
"Beat Memories: The Photographs of Allen Ginsberg" at Grey Art Gallery/NYUWhen he wasn't shaking up the literary world or laying the foundation for the counterculture, Allen Ginsberg (1926–1997) was something of an inveterate shutterbug, especially between 1953 and 1963, the decade when he rose to prominence. He kept a camera by his side almost constantly, snapping pictures of himself and the members of his milieu, including William S. Burroughs, Neal Cassady, Gregory Corso and Jack Kerouac. These photos, lost among the poet's papers until their rediscovery in the 1980s, represent a unique document of a group of artists who reshaped the American imagination and way of life. Jan 15–Apr 6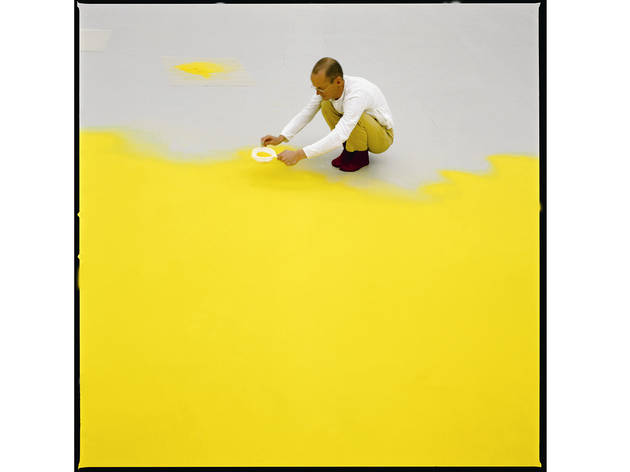 3/10
Photograph: Courtesy Sperone Westwater Gallery
Wolfgang Laib at the Museum of Modern ArtEvanescence is a hallmark of much of the art associated with 1970s postminimalism, but nowhere more so, perhaps, than in the work of German artist Wolfgang Laib. His sculptures, noted for their use of natural materials, have included a pure white slab created by pouring a thin layer of milk atop a large tile of marble, as well as various enigmatic objects and installations made of beeswax. But he is best known for sand carpets of finely sifted hazelnut pollen, like this installation transforming MoMA's atrium into a vast expanse of canary-colored pigment. Jan 23–Mar 11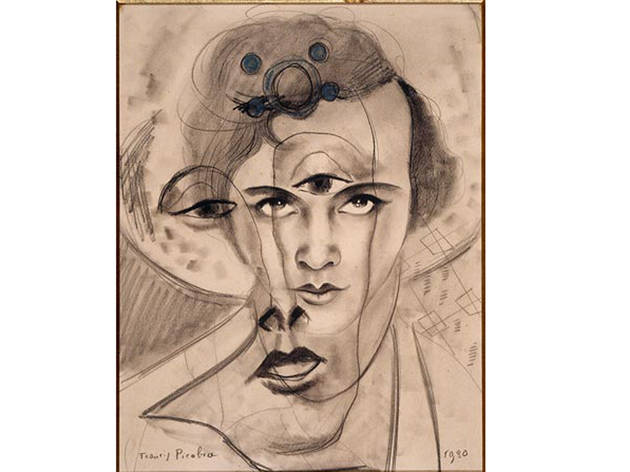 4/10
Photograph: Courtesy Morgan Museum & Library
"Drawing Surrealism" at The Morgan Library & MuseumWorks on paper by Salvador Dalí, Max Ernst, Joan Miró and Louise Bourgeois, among others, make up this examination of the role drawing played in the development of Surrealism. Some 160 examples of exquisite corpses, frottage and automatic drawing are on view in this first major exhibition devoted to the subject. Jan 25–Apr 21
5/10
Photograph: Sterling and Francine Clark Art Institute
"Piero della Francesca in America" at The Frick CollectionA foundational figure of the Italian Renaissance, Piero della Francesca (1411/13–1492) receives his first monographic exhibition in the United States, courtesy of the Frick. On view are seven works, including six panels from the Saint' Agostino altarpiece of 1454. Feb 12–May 19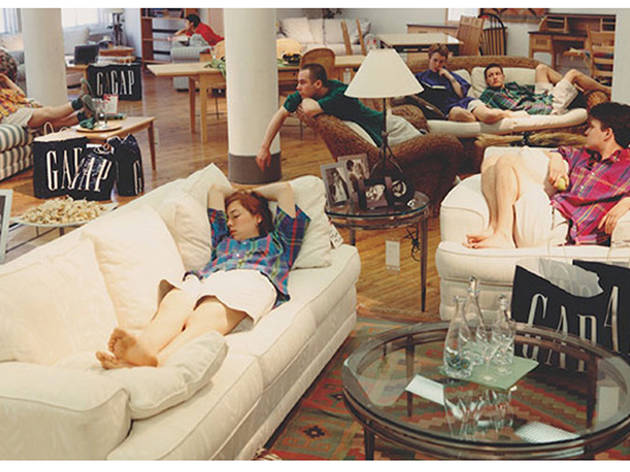 6/10
Photograph: Courtesy the artist and the Estate of Colin de Land
"NYC 1993: Experimental Jet Set, Trash and No Star" at the New Museum of Contemporary ArtDepending on your age, 20 years ago can seem like yesterday or a long way back in time. Being uncontrollably young-at-heart, the New Mu opts for the latter in this look at 1993, with contributions by Félix González-Torres, Matthew Barney and Rirkrit Tiravanija, to name just a few, as evidence for a watershed moment in art history. Too soon? Only time will tell. Feb 13–May 26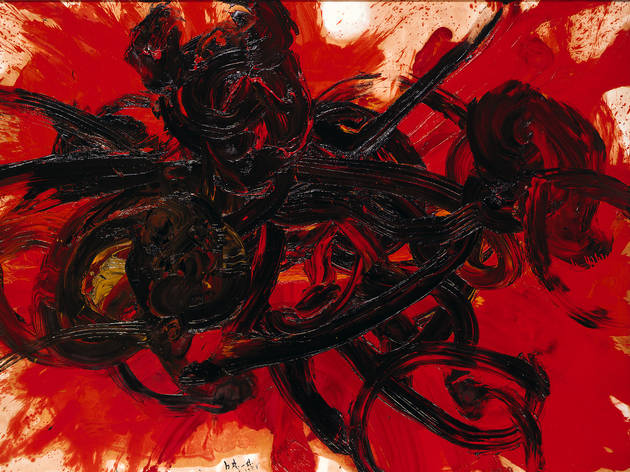 7/10
Photograph: Hyōgo Prefectural Museum of Art
"Gutai: Splendid Playground" at the Solomon R. Guggenheim MuseumWorks by postwar Japanese artists affiliated with the Gutai Art Association have been making something of a splash in New York this season, in shows at MoMA and Hauser & Wirth gallery. Now the Gugg weighs in with the first major U.S. retrospective devoted to this important avant-garde movement of the 1960s. Concurrent with Japan's recovery after its devastating defeat in World War II, the members of Gutai mixed elements of Pop, AbEx and Minimalism to sometimes delirious effect, producing objects that remain remarkably fresh today. Feb 15–May 8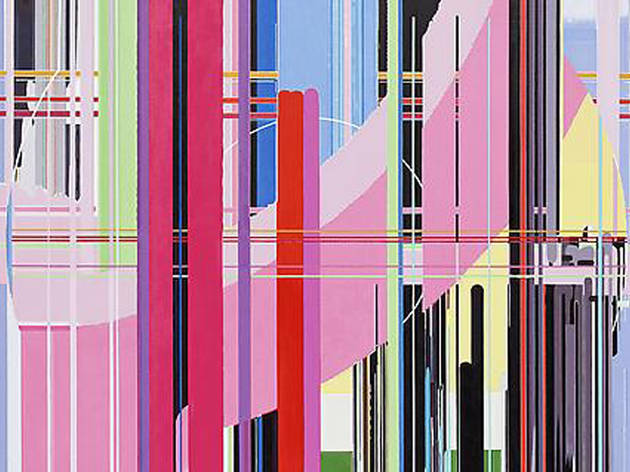 8/10
Photograph: Courtesy Lehmann Maupin
Liu Wei at Lehmann MaupinA member of the next-gen wave of contemporary Chinese artists, Liu Wei, born in 1972, has fashioned sculptural works resembling large piles of poo, as well as model cityscapes made out of rawhide doggie chews. He also paints abstractions of narrow vertical stripes that likewise evoke urban skylines. This is his first show in New York. Feb 28–Mar 23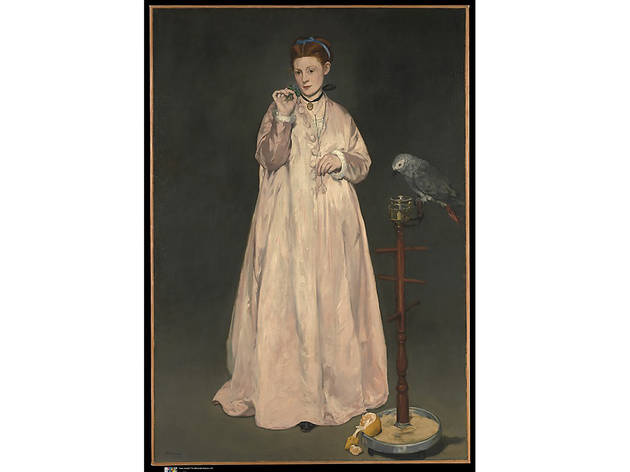 9/10
Photograph: The Metropolitan Museum of Art
"Impressionism, Fashion and Modernity" at the Metropolitan Museum of ArtMasterpieces of Impressionism are shown alongside period costumes, accessories, photographs and prints to examine the impact of mid-19th-century fashion on French artists of the time. Feb 26–May 27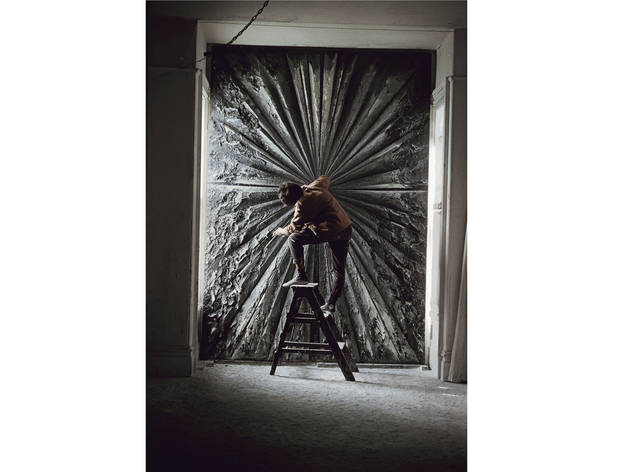 10/10
Photograph: Burt Glinn
"Jay DeFeo: A Retrospective" at the Whitney Museum of American ArtThis exhibition represents the most definitive survey to date of Jay DeFeo (1929–1989), the West Coast artist who got her start as part of the Bay Area Beat movement and is best known for her monumental painting The Rose. Created over an eight-year period, The Rose eventually came to weigh 3,000 pounds, measuring 11 by 8 feet, and 11 inches deep at its thickest point. That work provides the centerpiece of this show, which totals more than 130 examples of DeFeo's uniquely American art. Feb 28–June 2
Ten winter art shows you should see
Time Out New York previews the top exhibitions.