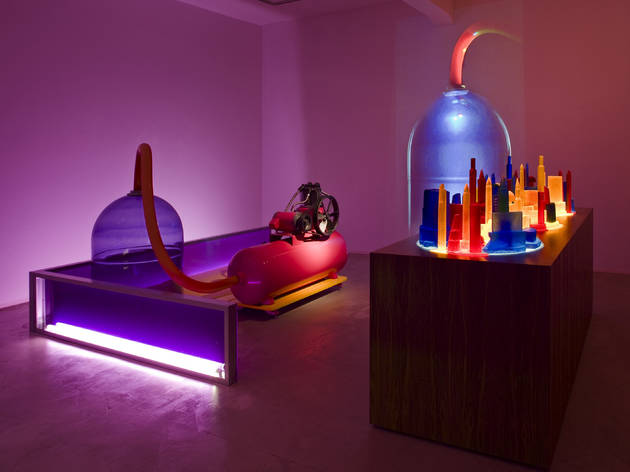 The 10 best art shows of 2015
From the hallowed halls of MoMA to the sandy Coney Island Boardwalk, here are the best art shows of 2015
In 2015 as in the past decade or so, art became increasingly synonymous with big money, as the latest auction results and art fair sales make front page news. Lost behind the talk of asset management and who bought what painting for a record-shattering amount, however, is the fact that art itself is still doing the job it's done for millennia: Inspiring people to look at and rethink their world in a different light. Plenty of shows did just that in 2015 across a spectrum of venues that included museums, galleries and public spaces. Artist Teresita Fernández transformed Madison Square Park into a midtown mirage, MoMA revealed the sculptural side Picasso and the Whitney opened a brand new building with the largest presentation of its collection ever. Coney Island became a festival of street and Tom of Finland, the Norse king of homo-erotica, was accorded a showcase for his drawing skills, which rival those of the greatest draughtsmen in art history. Together these art shows and others proved that while art may be commanding the highest prices of all time, it's value lies in more than just money.
RECOMMENDED: See the best of 2015
Best art exhibitions of 2015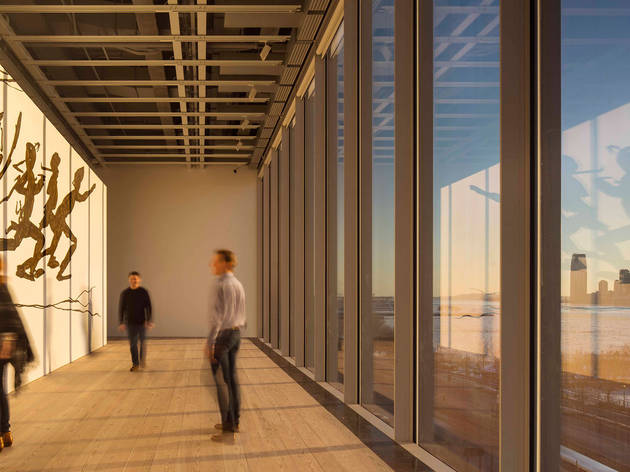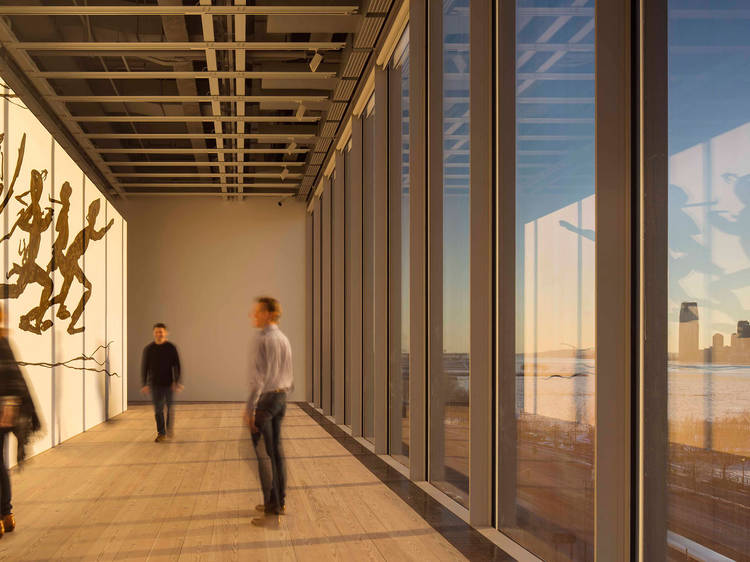 © Nic Lehoux
1. America Is Hard To See
Whitney Museum of American Art
The Whitney inaugurated its new Meatpacking District home with a collection show to end all collection shows: A top-to-bottom survey sprawling though every floor and outdoor space of the building. Divided into titled sections, "America Is Hard To See" told several stories at once: of the Whitney itself and modernism's growth in America, and the less-happy tale of a country evolving from provincial backwater to overweening superpower. A commanding start to a new era for the museum, the show evoked a view of an America impossible to pin down because of its constantly changing history.
Filip Wolak
The huge display of murals off the Boardwalk was the brainchild of Coney Island redeveloper Joseph Sitt and curator—dealer and longtime street-art impressario Jeffrey Deitch. The show, which featured a dream-team lineup of street-art talent—Lady Pink, Kenny Scharf, Lady Aiko and Shepard Fairey to name just a few—was beyond impressive, providing a compendium of the best of what's happening in street art today. If hot dogs and the beach weren't reason enough to get someone to the boardwalk this summer, these murals offered an added incentive.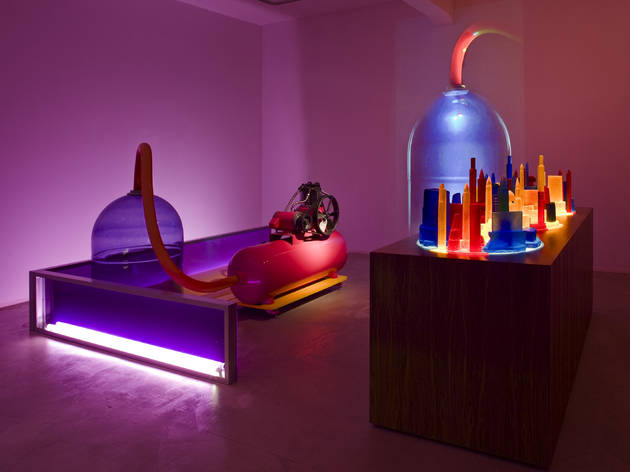 Fredrik Nilsen
Hauser & Wirth
This show brought together a series of sculptural works the L.A artist had been creating on and off between 1999 and 2011, the year before his death. His subject was Kandor, the capital of Superman's home world of Krypton, which had been abducted before the planet's destruction by arch-fiend Brainiac. Shrunk by a miniaturizing ray and stuffed in a climate-controlled bottle, Kandor was eventually rescued by the Man of Steel, who kept it in his arctic redoubt, The Fortress of Solitude, as a reminder of all he'd lost. Consisting of models of Kandor ranging in scale from small to large, the show transformed the trapped, extraterrestrial metropolis into metaphors for nostalgia, sociopathic detachment and erotic asphyxiation—the last most notably in a demented, Sadean video installation that served as the exhibition's centerpiece.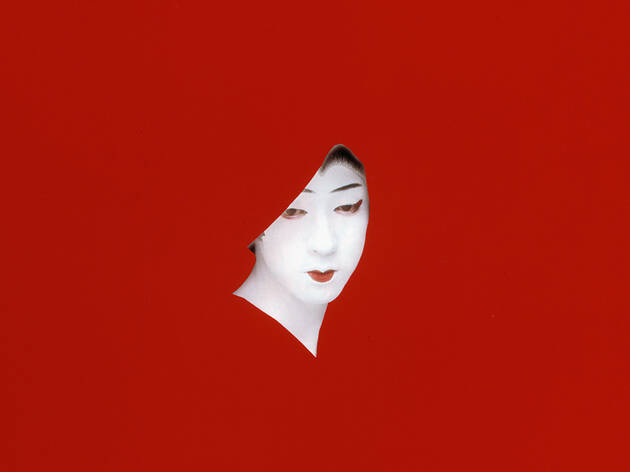 Courtesy the Estate of Sarah Charlesworth and Maccarone Gallery
4. Sarah Charlesworth: Doubleworld
New Museum Of Contemporary Art
Charlesworth (1947–2013) was a key member of the Pictures Generation, though she wasn't as well known as her superstar colleagues Cindy Sherman and Richard Prince. This New Museum retrospective did a masterful job of introducing her work to a wider audience, with a presentation of her lush, colorful photographs, which unpacked the ways advertising not only stokes our desires, but creates them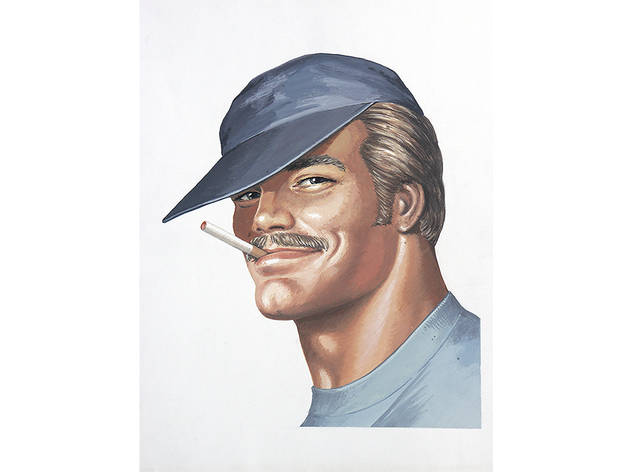 Tom of Finland Foundation; Permanent Collection
5. Tom of Finland: The Pleasure of Play
Artists Space
Touko Laaksonen (1920–1991), the artist better known as Tom of Finland, helped shaped the sexual desires of generations of gay men and eventually cut a wide swath through popular culture, gay and otherwise. This survey of his oeuvre demonstrated that his work—radically open in its treatment of sexuality—still looked startling fresh more than half a century after it was made.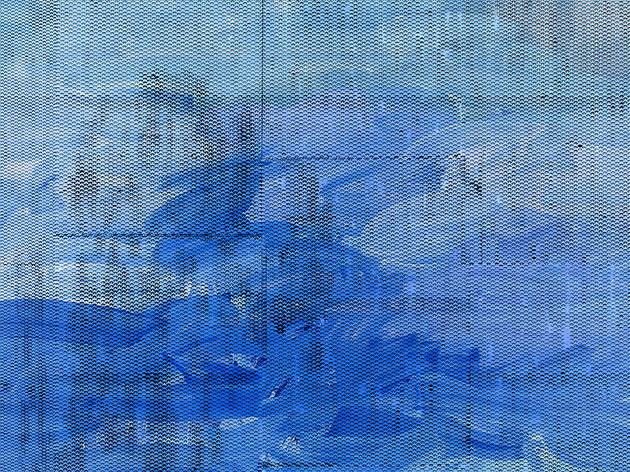 Jason Mandella
Greene Naftali
Among solo shows of contemporary painters this year, Jacqueline Humphries's magisterial abstract paintings stood out as one of the best in years. Adding stencils to her arsenal of tools, Humphries superimposed repetitive patterns on layers of Expressionist brushwork, interweaving gestural strokes and areas of stenciled Xs, dots, emoticons and other punctuation marks. The effect was both electric and melancholic, as if Clyfford Still had rendered his work with a vintage computer.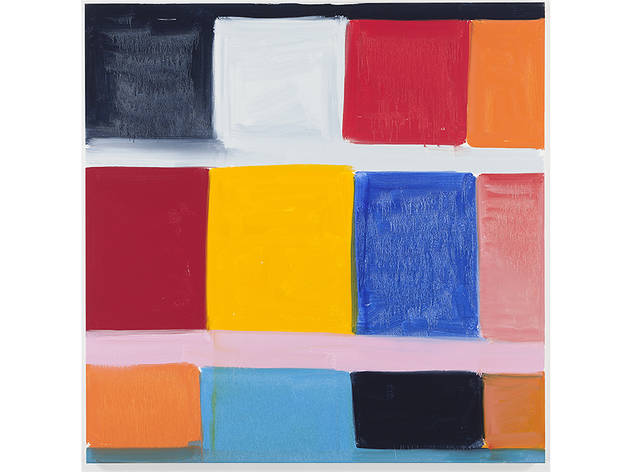 Joerg Lohse; Private collection; New York
7. Stanley Whitney: Dance the Orange
Studio Museum in Harlem
One of New York's most underrated painters, Stanley Whitney pulls off the difficult trick of making art about color that isn't decorative. Like Matisse, he achieves this through attention to structure. Proving the point was this solo museum exhibition of 28 luxuriant paintings on paper and canvas made between 2008 and 2015, all of them employing loosely constructed grids of richly hued blocks separated by narrower bands of color. A believer in the idea that abstract paintings could touch on cultural and personal experience, Whitney's show offered a master class in how to utilize the form.