Heads up! We're working hard to be accurate – but these are unusual times, so please always check before heading out.
The best art day trips from NYC
Looking for culture and a quick getaway? Look no further. Here are our favorite art destinations within a four-hour drive.
As temperatures climb, it's time to get out of the city and explore the region's best art offerings. Take a day, just you and your loved ones and friends, to hop on a train or in a car to see the newest stunning exhibitions outside of New York City. You'd be surprised what you can find within a four-hour drive. To get you started, here are our suggestions for places to visit. Don't forget to reserve your tickets ahead of time and be ready to adhere to each museum's safety protocols. Bon voyage and happy art hunting!
RECOMMENDED: All of the best day trips from NYC
The best day trips from NYC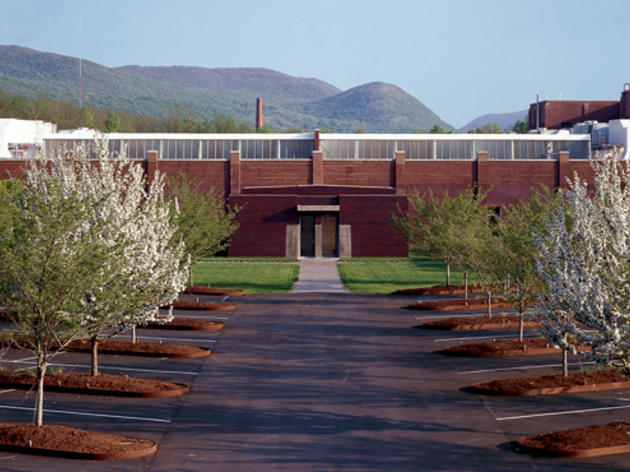 Photograph: Richard Barnes
Good for culture hounds
1hr 20mins by Metro-North
This quaint city in Dutchess County boasts an exceptionally good eating, drinking and art scene for its size. Walk five minutes from the train station to Dia:Beacon, a modern art museum housed in a former Nabisco box factory. It houses the Dia Foundation's permanent collection of works from the '60s on, including minimalist sculpture by Anne Truitt and Dan Flavin's work with fluorescent lights. If you'd rather spend the day sampling some booze, Dennings Point Distillery on Main Street also offers tours and tastings of their bourbon, whiskey, gin and vodka every Friday and Saturday. Before you board the train back to the city, spend a few quiet minutes watching the sun set over the Hudson at Long Dock Park. — Annalise Mantz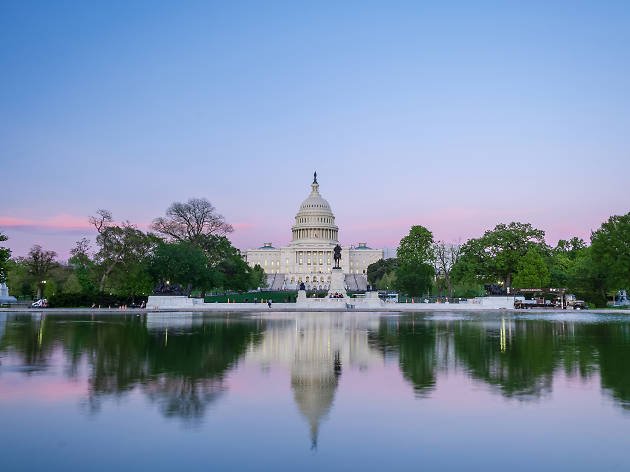 Photograph: Shutterstock
Good for history buffs
3 hrs by Amtrak
Washington, D.C. really isn't as far away as you might think and it's chock-full of fun things to do, from touristy visits of historical monuments to hikes in the great outdoors and more. Don't miss the National Gallery of Art or Meridian Hill Park for some incredible art and sculptures, respectively, and head to the lush Rock Creek Park around your scheduled visits to see the Capitol and the Lincoln Memorial. When thirsty, stop by Archipelago for some tiki drinks and feast at Union Market or Rose's Luxury. Check out our guide to all things D.C. here. — Shaye Weaver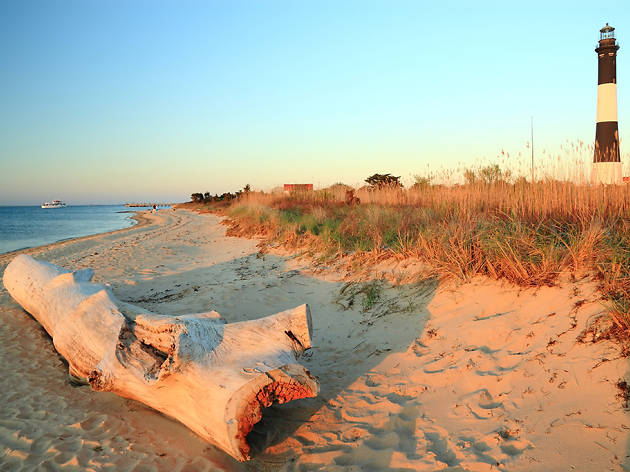 Photograph: Shutterstock
Good for sunseekers
1hr 30mins by LIRR and ferry
Once a haven for nude sunbathers, Fire Island's federally managed beaches have made clothing very much mandatory since 2013. There's still plenty of fun to be had on the 31-mile barrier island, including lifeguard-supervised, all-ages swimming on Sailors Haven, Watch Hill, Davis Park and Atlantique. Nature lovers might want to walk along the elevated boardwalk at Sunken Forest Preserve, a rare maritime ecosystem growing in the low spot between two sand dunes. Holly trees, sassafras, black cherry and prickly cat-briar all grow together in a tangle of vegetation. Staying through the evening? The bar scenes in Ocean Beach and Kismet draw crowds of attractive young professionals, while Cherry Grove and the Pines thrive with vibrant LGBT communities. — Rosie Haney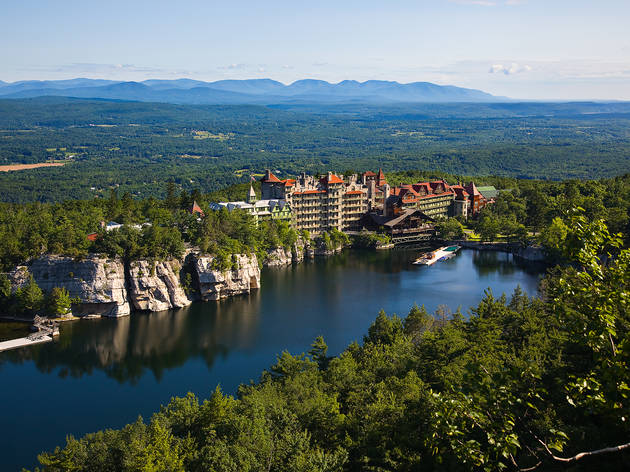 Photograph: Jim Smith Photography
Good for hikers and nature enthusiasts
2 hrs by car
Picture this: over 8,000 acres of forests, cliffs, ponds and streams that are ideal for hiking, cycling, horseback riding, trail running, rock climbing and more. Just 90 miles north of New York City, in Ulster County, Mohonk Preserve is truly a nature lover's slice of paradise that, unlike most other hiking grounds, is also home to horseback riding opportunities within designated carriage roads that promise less foot traffic than other destinations. Make sure to start your day early to make a full day of it.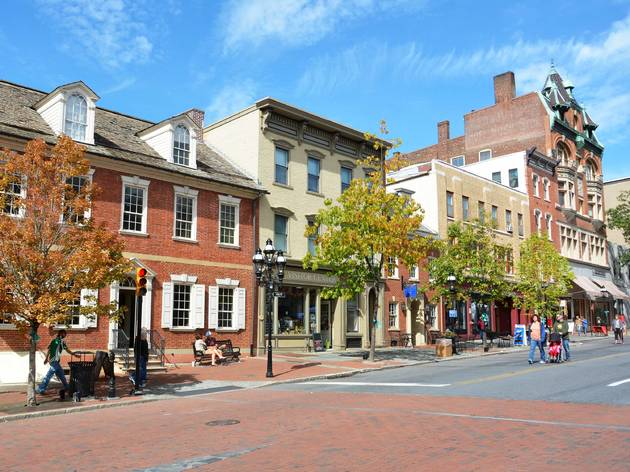 Photograph: Shutterstock
Good for gamblers
1 hr 44mins by car

Take a walk on the wild side when you visit Bethlehem, Pennsylvania's prime casino and resort: The Sands. Rattle the dice, try your luck on the slots, play table games or simply go for the cocktails. While there are ten fine dining options (including three Emeril's eateries—bam!), we recommend hitting Main Street in historic Bethlehem for a bite. Enjoy a flight of sangria and eat small plates such as bacon-wrapped dates and, hummus ad burrata at Tapas On Main. Afterward, oblige your sweet tooth across the street at Penn State's Creamy Ice Cream shop inside Hotel Bethlehem.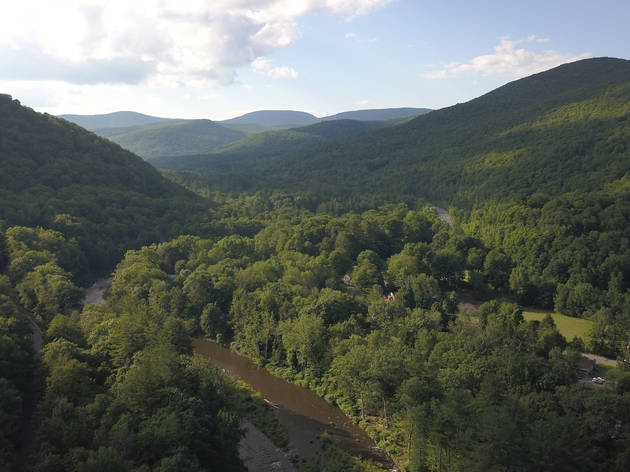 Photograph: Shutterstock
Good for everyone
2 hrs 50mins by car
Tucked into the Catskills, this Ulster County hamlet is a real melting pot, the kind of place where you can expect to see a conservative old-timer and a Brooklyn lumbersexual sipping Buds along the bar in perfect harmony. For every no-nonsense staple (Phoenicia Diner), there's a hipster newbie (the Graham & Co.). Try Peekamoose if you want to be trendy—the restaurant is known as the "Gramercy of the Catskills." If you're looking to do something unique, float down the creek's rapids—one of the most popular things to do in Phoenicia—or hike at Giant Ledge. The mellow, no-frills, hippie-dippie local culture makes it easy for anyone to relax here.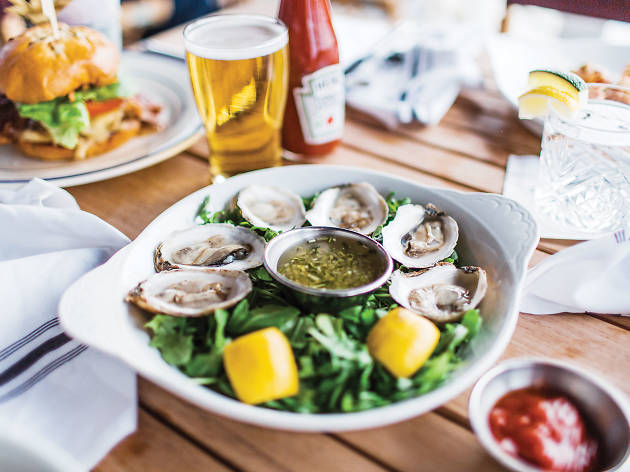 Photograph: Angie McCaffrey
Good for the townies at heart
3hrs by LIRR or car
This quaint fishing village on the North Fork of Long Island is a gorgeous little getaway not far from the city. Once you've passed the dozens of vineyards, you'll happen upon small storefronts and diners, ice cream shops, beautiful churches, and finally, a gorgeous merry-go-round right on the water. While you're there, you'll want to stop at Little Creek Oyster Farm & Market for some beer and oysters, peruse vintage finds at The Times Vintage, and stop for ice cream at Sandpiper Coffee and Ice Cream Shop. While you're out that way, be sure to stop at Lavender by the Bay in East Marion to frolic among the purple blooms. — Shaye Weaver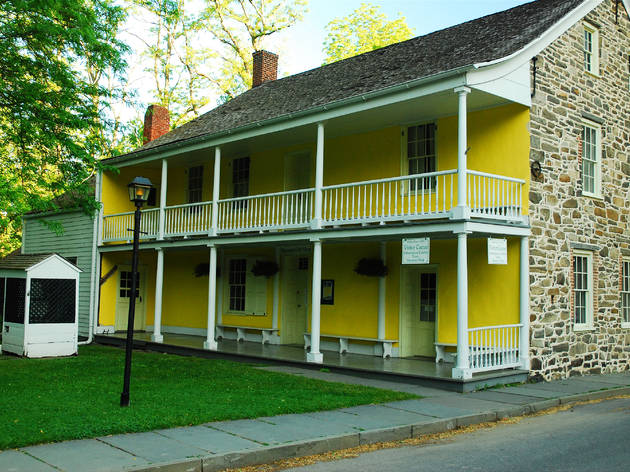 Photograph: Shutterstock
Good for those who want a mix of town and country
3hrs by LIRR or car
Beyond all the worth-the-trip views of riverside bluffs and verdant trees, New Paltz is the most historic on this list, with preserved houses that were around 100 years before we even became the U.S. of A. So, yeah. Pretty old. Learn about the lives of the 17th-century Huguenot settlers, as performers (dolled up in duds from the period) take you through 30 buildings over 10 acres, including seven historic homes and a reconstructed 1717 church. (Want to retain the back-to-basics spirit as you take in the National Historic Landmark District? Leave the selfie stick at home.)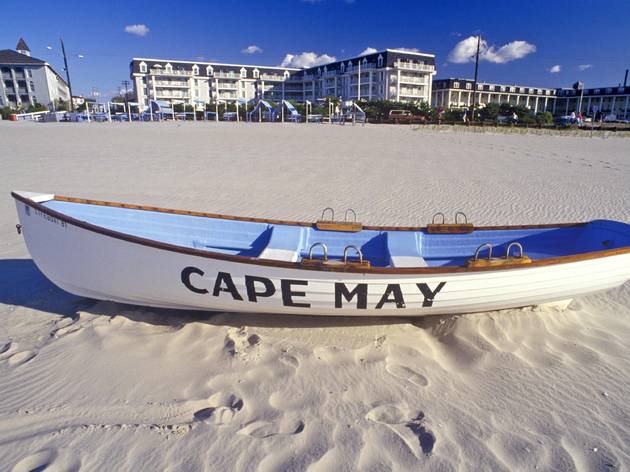 Photograph: Shutterstock
Good for nature lovers and village people
2hrs 30mins by NJ Transit bus
Aboard the Cape May Whale Watcher, you'll skip into the Delaware Bay on a quest for dolphins, humpbacks and finbacks. The knowledgeable captain explains cetacean behaviors, such as spyhopping (popping the head up and holding the position to have a look around) and breaching (the classic Shamu jump-splash routine), and the company promises a free future trip if you don't spot any marine mammals between spring and fall. Once you get your back on dry land, feast on seafood at Lucky Bones Backwater Grille, a local restaurant named for the hooklike claw found on male horseshoe crabs that superstitious sailors used to wear for a safe return. Continue your day with a friendly game of putt-putt at Cape May Miniature Golf. If you want to up the stakes, bet on who can get the lowest score; winner buys a round of Italian ices or sundaes from the ground's old-school ice-cream parlor, Cocomoe's.—Caren Oppenheim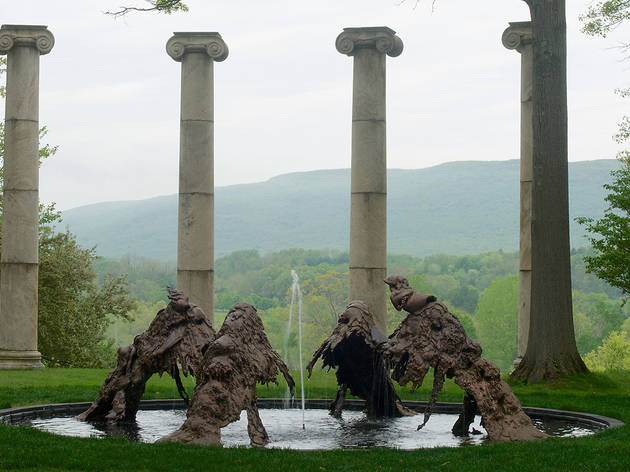 Photograph: Courtesy of Storm King
Good for culture hounds and photo enthusiasts
1hr by car
With its rolling green hills and massive sculpture installations, Storm King Art Center is tailor-made for stunning photographs. Art aficionados and nature lovers alike will enjoy wandering the 500-acre art park featuring works from more than 100 artists including Alexander Calder and Maya Lin. Take the guided tram tour around the park once to get the lay of the land, then set off on foot or rent a bike for a day of exploring and Instagramming. Visitors can even climb inside a select number of the works. The artistic flair extends to the riverfront village of Cornwall-on-Hudson, where you can dine at the eclectic restaurant–art gallery combo Painter's. –Annalise Mantz
Show more