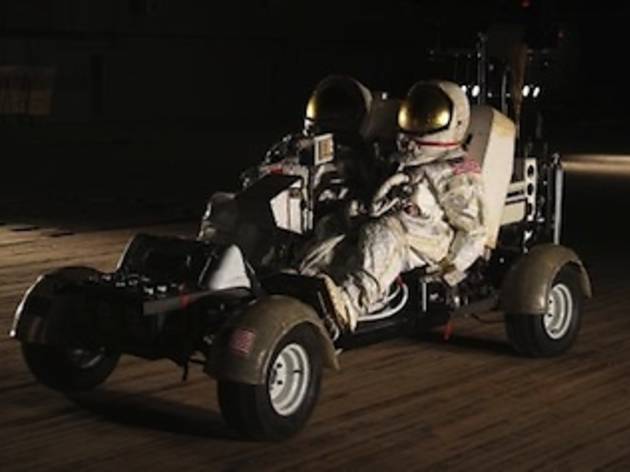 Rejoice, all ye manned-spaceflight nerds: Artist Tom Sachs is stepping into the void left by the cancellation of NASA's Space Shuttle program. Sachs and his 13 assistants filled the 55,000-square-foot Wade Thompson Drill Hall with a cosmic spectacle, featuring mission control, launch platforms, exploratory vehicles and a martian landscape. 
Rating Breakdown
5 star:

1

4 star:

0

3 star:

0

2 star:

0

1 star:

1
Wildly inventive. Sachs constructs space artifacts and NASA vehicles and gadgets out of everyday objects. Fun to notice all the little trinkets hidden throughout. Fantastic films by Van Neistat as well. Lots of fun to get "certified" to go into space. Highly recommended.
Self-indulgent and maybe interesting to artists of this genre, but it consists of numerous introductory videos describing the operation of their studio (color selection, choice of plywood, etc.) and then entry to the exhibits with little or no explanation or interactivity. Recomended only if you want to waste time looking at this bunch of "artists" doing whatever they were doing.