Heads up! We're working hard to be accurate – but these are unusual times, so please always check before heading out.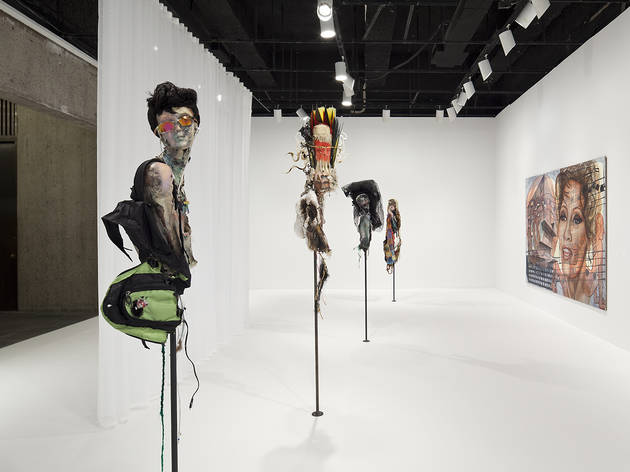 1/5
Photograph: Sheldan Collins/Spontaneous Accomplishments
"Stewart Uoo and Jana Euler: Outside Inside Sensibility" at Whitney Museum of American ArtUoo's cyborg-mannequins and Euler's portrait heads featuring late-Picabia-style layerings of imagery offer different takes on the contemporary figure, yet they share a somewhat dystopian outlook. Through Aug 11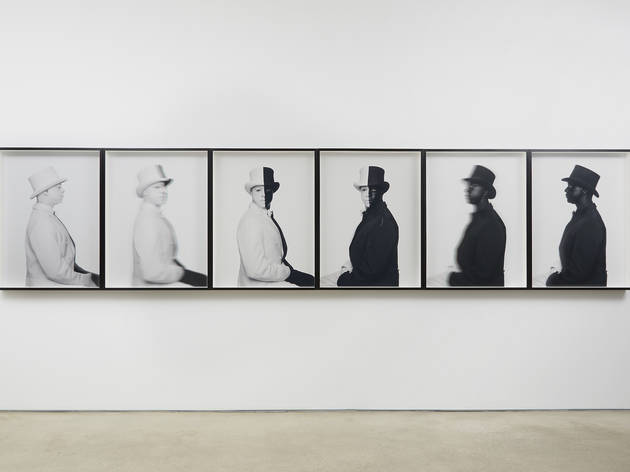 2/5
Photograph: Courtesy of the artist and Jack Shainman Gallery
Hank Willis Thomas, "Selected Works" at Jack Shainman GalleryThomas is known for adroit deconstructions of race, in a time when the subject is no less intractable than in decades past—though more complicated, perhaps, thanks to a demographic future in which our historical notions of black and white will likely be challenged. In particular, his work has focused on how mass media have already reshaped racial preconceptions in response to the growing power of African-Americans as consumers. This show features recent photo-based work, as well as a collaborative video project with Chris Johnson, Bayeté Ross Smith and Kamal Sinclair, titled Question Bridge: Black Males. Through Aug 16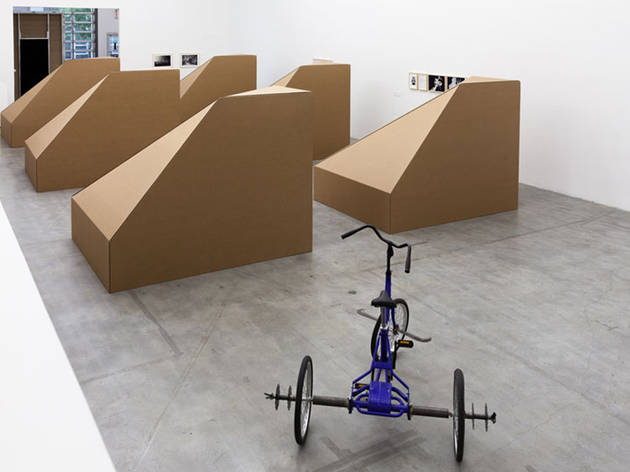 3/5
Photograph: Daniel Perez Photography
"A Sunday in the Mountains" at Swiss InstituteThe Swiss state of mind—its sense of security and conformity smothering resentments and rebellious desires—is the theme of this summer roundup of artists from the Alpine redoubt of laundered money and milk chocolate. Through Aug 25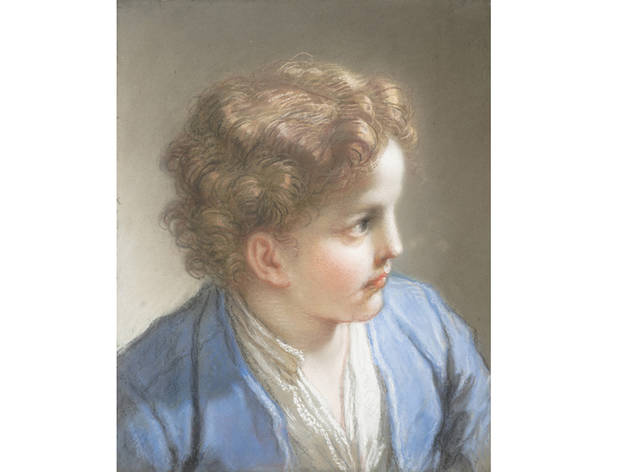 4/5
Photograph: The Metropolitan Museum of Art
"Eighteenth-Century Pastels" at The Metropolitan Museum of ArtThe first known mention of pastels was in 1495, by none other than Leonardo da Vinci, but it wasn't until the 1700s that the technique become fashionable and in demand, especially for portraiture. Though today we generally relate the term to drawing, back then, pastels were considered paintings, and exhibited as such. The Met brings out some prime examples of the form, from a period that, along with the Impressionist era, represented a highwater mark for the medium. Tue 6–Dec 29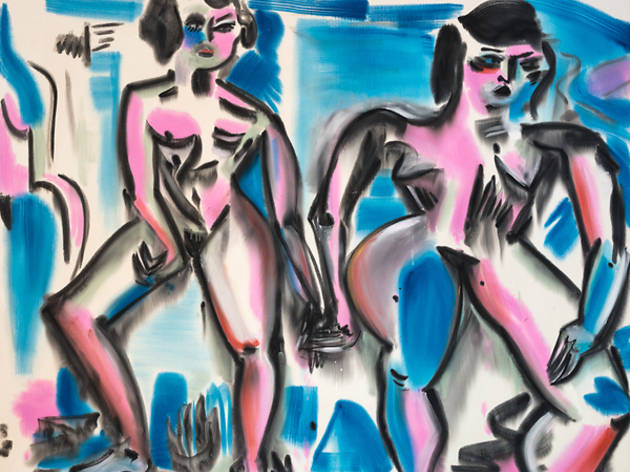 5/5
Photograph: Courtesy of the artist
Mira Dancy, "Bodytonic" at Kansas GalleryThe current obsession among young painters for spelunking through the annals of early-20th-century art has become so acute as to almost deserve a name: maybe NeoModern, or N-MoD, for short? (No? Come up with something better then!) Dancy's work certainly fits it, with her fluid takes on the Matissean nude via Kirchner, rendered, naturally, in postfeminist acid pinks and bruisey, blackened blues. Through Sat 3
Top five shows: Aug 1–7, 2013
The best of the week in art.