Heads up! We're working hard to be accurate – but these are unusual times, so please always check before heading out.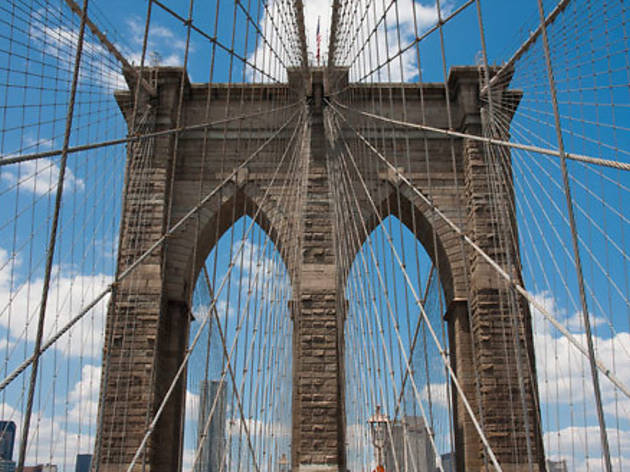 1/6
Photograph: Jakob N. Layman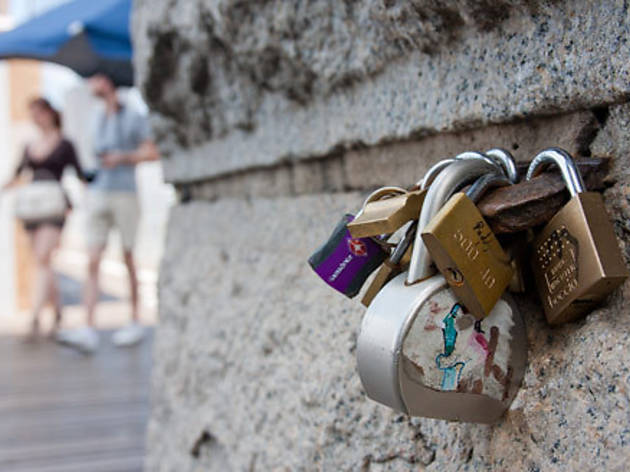 2/6
Photograph: Jakob N. Layman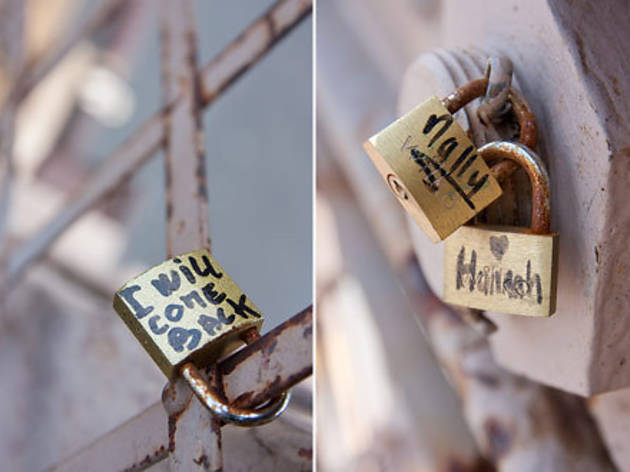 3/6
Photograph: Jakob N. Layman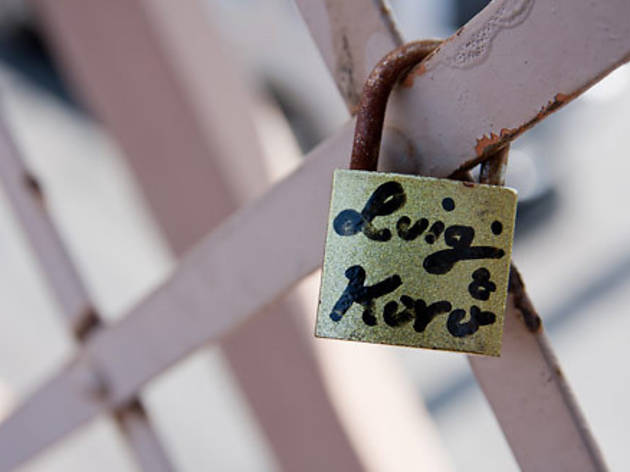 4/6
Photograph: Jakob N. Layman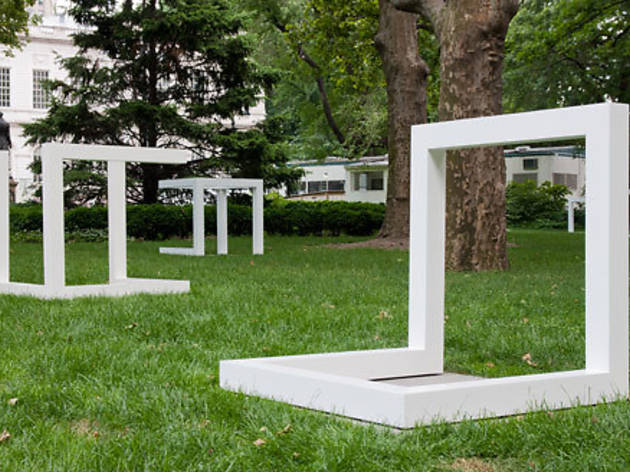 5/6
Photograph: Jakob N. Layman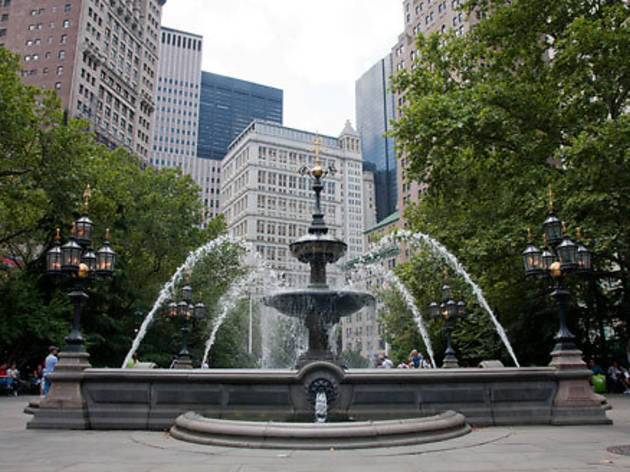 6/6
Photograph: Jakob N. Layman
Brooklyn Bridge history walk
Take a stroll across this romantic, iconic suspension bridge.
Start: Stairway at Cadman Plaza East near Prospect Street, Brooklyn Heights
End: Broadway at Chambers St
Time: 30 minutes
Distance: 1.3 miles
1 Every day, 6,600 people walk or bike across the mile-long Brooklyn Bridge, and it's easy to see why: The structure itself is gorgeous, and so are the views. Crowds have always been part of the scene here. Six days after the bridge opened on May 24, 1883, a stampede on a stairway crushed 12 people to death and injured 35. A scream apparently sparked hysteria that the bridge was collapsing, and people surged down the steps. They were understandably wary: It was the longest suspension bridge in the world at the time.
2 Pause at the first Gothic archway and marvel at the bridge's construction, which began on the Brooklyn side. To lay the foundation on bedrock 44 feet below, workers in airtight containers chipped away at the riverbed. More than 100 were paralyzed with the bends—caused by the change in air pressure when they surfaced. When the Manhattan side was built, chief engineer Washington Roebling got the bends as well. (Roebling wasn't the only family casualty; his dad, original bridge designer John Roebling, died in 1869 after his foot was crushed by a docking ferry.) Washington spent the next decade watching the bridge's progress through a telescope and relaying directions through his wife, Emily. Fearing more deaths on the Manhattan tower, he stopped construction before it reached the 100-foot-deep bedrock. To this day, that tower rests on sand and hardpan.
3 A lot of people propose on the bridge, but if you don't spot any engagements in process, you can still see evidence of them: Look for padlocks scattered on the fence (there should be a big cluster closer to the Manhattan tower). Couples attach them and throw the keys in the river as a symbol of everlasting love—until DOT workers cut them off, that is. (And get used to seeing those guys around; they'll be repainting the steel and repairing entry ramps and roadways for the next three years.)
4 There's a plaque on the Brooklyn tower honoring Emily Roebling: "Back of every great work we can find the self-sacrificing devotion of a woman." According to Seth Kamil of Big Onion Walking Tours (bigonion.com), Emily became quite the powerhouse, eventually making some of her own decisions about the bridge, which she carried out without her husband's approval.
5 In 2006, workers found a Cold War bunker in an arched structure under the entrance ramp on the Manhattan side. The emergency stash hidden inside included medical supplies and cans of crackers; one container was labeled to be opened after attack by the enemy.
6 Commuters would pour out of cable cars at the bridge's Manhattan exit when it was first constructed, and although you can't see any vestiges of the vehicles today, this end is still mobbed with tourists. End your walk across the street at City Hall Park (Vesey to Chambers Sts between Broadway and Park Row, nycgovparks.org). Home to regular public concerts in the 1800s, it now hosts outdoor exhibits, like the geometric "Sol LeWitt: Structures, 1965-2006" through December. On Tuesdays and Fridays, skip the hot-dog vendors in favor of a treat from the farmers' market (Broadway at Chambers St, grownyc.org). You've just crossed a landmark nicknamed the eighth wonder of the world and deserve refreshment.
You might also like
See more in Walks & Tours