Sure, it's the most wonderful time of the year—but how about something a little more thrilling? Experience NYC in an entirely new (and completely mind-blowing) perspective at Edge.
Located at 30 Hudson Yards, Edge is the highest outdoor sky deck in the Western Hemisphere. There's a 360 degree view of Manhattan (and beyond, given it's 100 stories in the air). This holiday season there'll be nearly 50,000 twinkling lights, beautifully lit trees, and Instagram-worthy seasonal beverages. Here's a little more info on what you'll discover:
The Sky Deck
The outdoor sky deck is a one-of a kind design that'll leave you feeling as though you're floating in the air. A real marvel of architecture. You'll climb the 100 stories (via elevator, of course) before stepping right out of the building and experiencing panoramic views of the city. From the tip of Central Park to the Statue of Liberty and beyond. If that's not high enough, you can even climb the outdoor steps!
There's 7,500 square feet of outdoors space here, giving ample space for great photos, and a genuine 360-degree view of the New York skyline. If you go to 'the Eastern point' there's also room for one person to stand alone where their vision will be nothing but glass and skyline. A sensation well worth adding to the itinerary.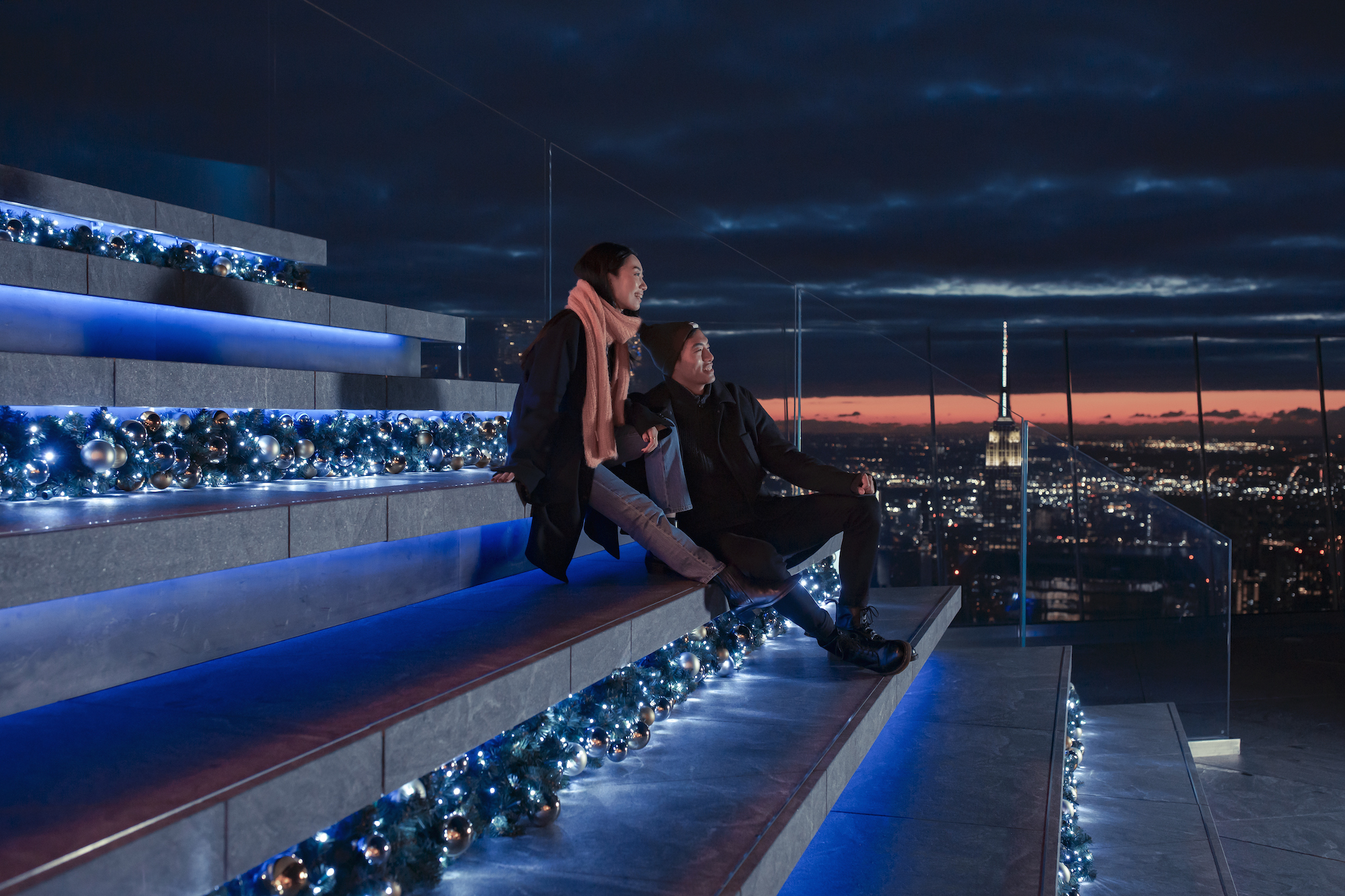 For a more relaxing Edge experience...
Should your idea of taking in the views be more about enjoying and sipping some Champagne while marveling at the urban landscape, that's very possible here too. There's a bar, serving bubbly, signature cocktails, light food and more. For a touch of adventure, you can always head over to the glass floor, where you can look straight down to the city streets below.
Edge has also introduced a limited edition holiday "Cocoa in the Clouds" to sweeten your visit. The hot chocolate is layered with fresh, made-to-order whipped cream and topped with a rice crispy treat. If you happen to be of age, you can add a liquor of your choice to elevate this delicious treat.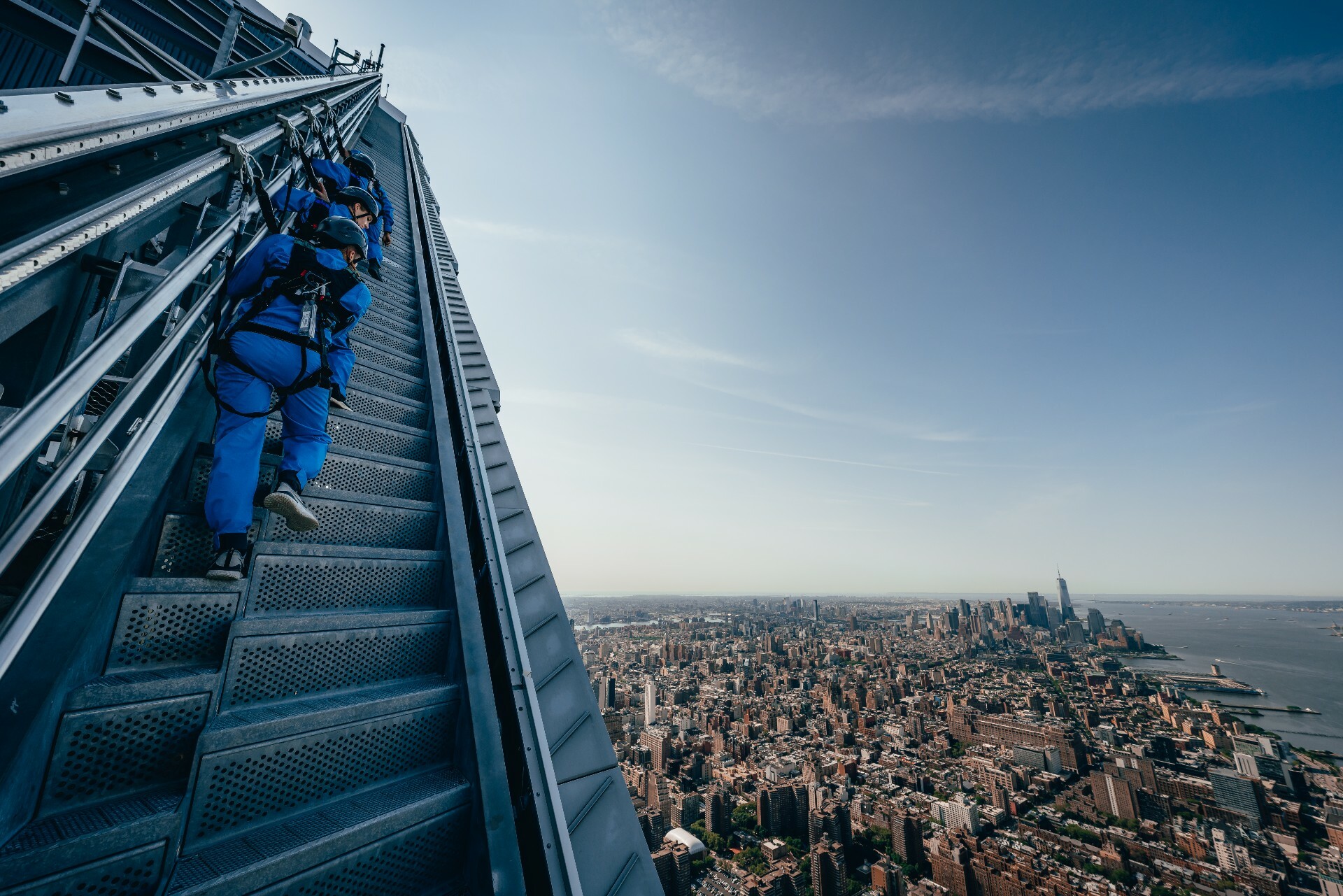 City Climb
For those looking to take their excitement to new heights (see what we did there), City Climb lets you scale the outside of a skyscraper, at over 1200 feet. THEN you get to lean out over the edge of the highest platform in New York City. Talk about an adventure with a view! At the peak of this, you'll be higher than anyone else in the city (not including Helicopters and planes, of course). You can book the City Climb here.
So whether you head over to see the crisp Manhattan morning or a glorious skyline sunset, you can guarantee it'll be an experience like no other. For the holidays, Edge has extended opening hours, so you can head up into the clouds from 8am-midnight.
Looking for great gifts? Edge offers digital gift vouchers, so you can let someone you love have this once-in-a-lifetime experience, whether they're locals or coming for a visit.