Heads up! We're working hard to be accurate – but these are unusual times, so please always check before heading out.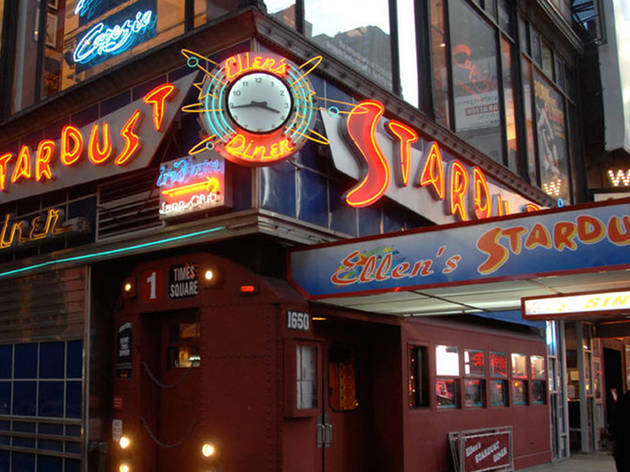 1/12
Photograph: Ken Sturm
Coco Rocha, model (cocorocha.com): Ellen's Stardust Diner "We go, like, three or four times a year. Anytime we have a new guest in town, I take them there and make them not talk to me while we eat and watch the [waitstaff] sing Broadway show tunes. I live vicariously through them while they serve food. If I could sing, I'd be there in a minute. I'm all for cheesiness." 1650 Broadway at 51st St (212-956-5151, ellensstardustdiner.com)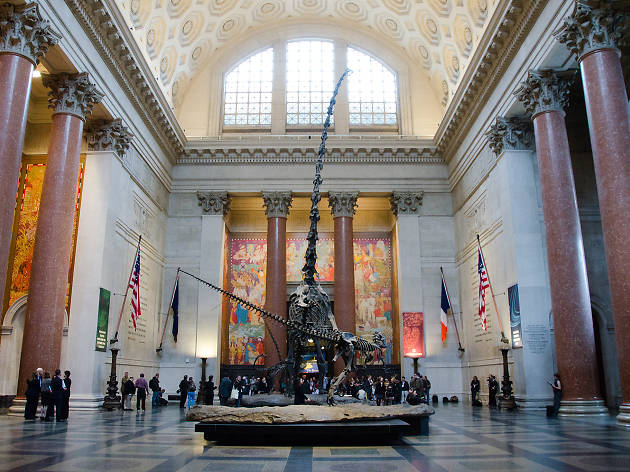 2/12
Photograph: Marielle Solan
Christian Louboutin, footwear designer (christianlouboutin.com): American Museum of Natural History "It's the best place for me; I often go there when I'm in the city. It has this collection of really different rocks, and the sparkle is incredible; I love them. All those rocks come from different planets; each of them is really such a beautiful ornament." Central Park West at 79th St (212-769-5100, amnh.org)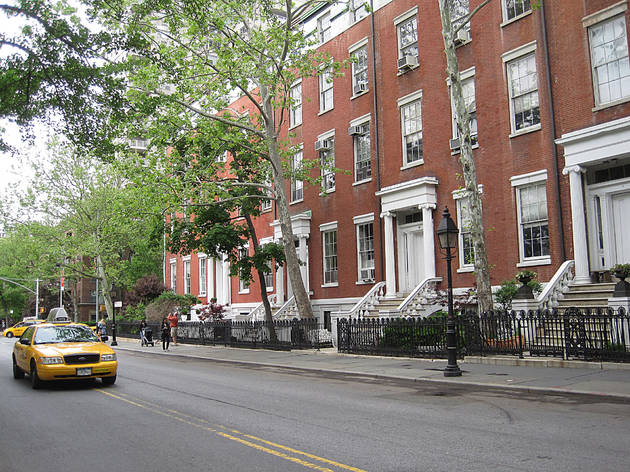 3/12
Georgina Chapman, designer and cofounder of Marchesa (marchesa.com): West Village "I love the West Village. The apartments are like townhouses; they remind me of London. I love living there because it has great restaurants: The Waverly Inn is a lovely, cozy restaurant that also reminds me a little bit of England. I'm a fan of the roasted beet salad and Dover sole." 16 Bank St at Waverly Pl (212-243-7900, waverlynyc.com)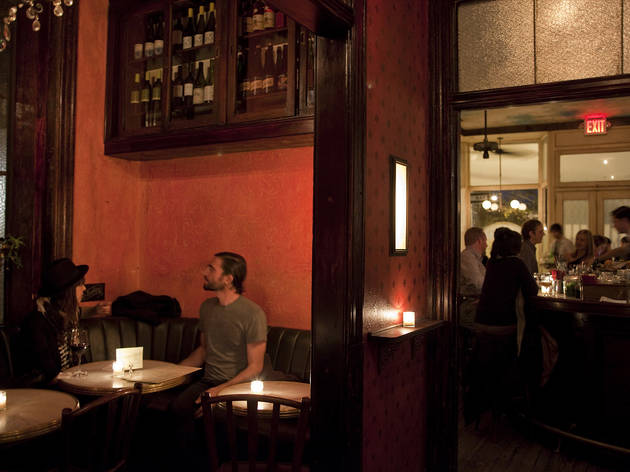 4/12
Chelsea Leyland, DJ (djchelsealeyland.com): Hotel Delmano "If you haven't been, you have to go. It's like an old Cuban bar that feels very authentic; you feel like you're on a movie set when you're in there. They have really amazing cocktails and always have vinyl playing. It's a hidden gem." 82 Berry St at North 9th St, Williamsburg, Brooklyn (718-387-1945, hoteldelmano.com)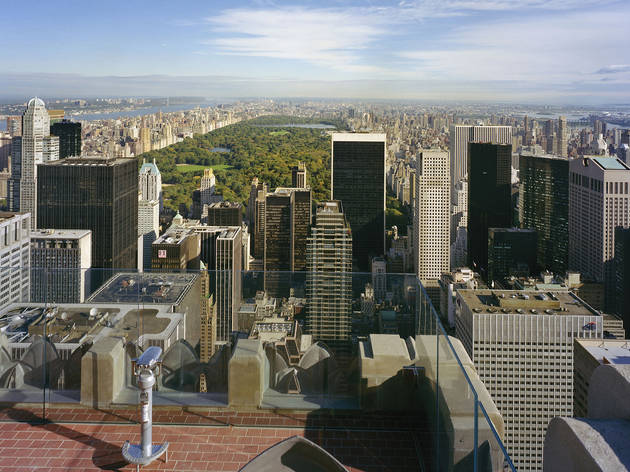 5/12
Photograph: Paul Warchol
Karlie Kloss, model (klossgloss.tumblr.com): Top of the Rock "I recently filmed on the roof of Rockefeller Plaza and it was so romantic. That would be the place I'd love to have a date with a nice outdoor picnic—spread the word!" 30 Rockefeller Plaza between 49th and 50th Sts (212-698-2000, topoftherocknyc.com)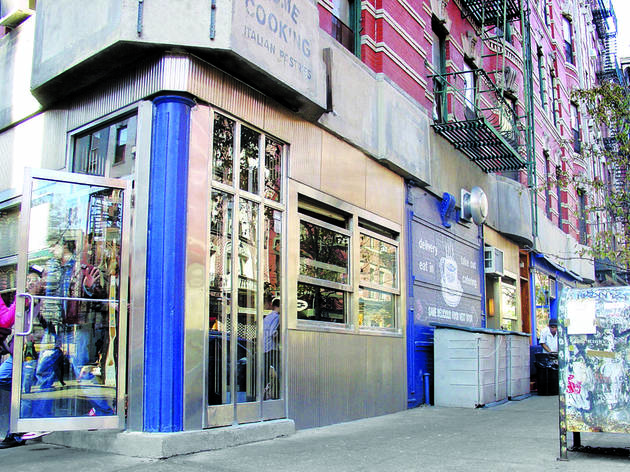 6/12
Michelle Smith, designer and founder of Milly (millyny.com): Café Habana "The best thing I tried in New York is the Mexican-style grilled corn at Café Habana. I trek all the way down to Elizabeth Street [for it], it's so good. I try to tell myself it's healthy, because it's corn, but it's covered in cheese and butter. I go probably 12 times a year—it used to be every weekend before I had kids." 17 Prince St at Elizabeth St (212-625-2001, ecoeatery.com)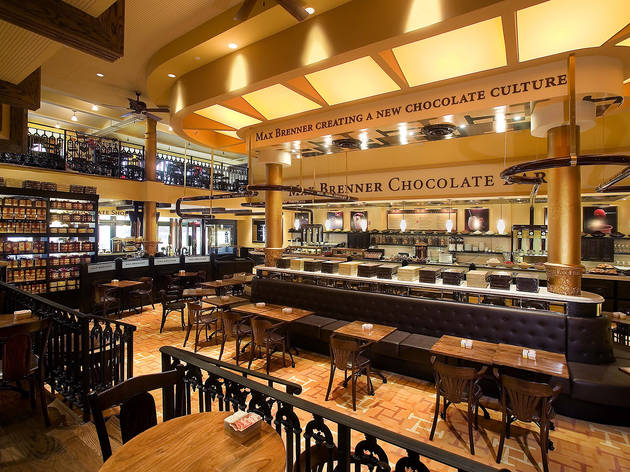 7/12
Dylan Lauren, founder of Dylan's Candy Bar and daughter of Ralph Lauren (dylanscandybar.com): Max Brenner "The best dessert I had in New York is Max Brenner's delicious chocolate-chunks pizza with marshmallow fluff. I love marshmallow fluff. I go on a splurge when I'm done with a photo shoot or after an event, like a big gala, where there's this pressure to eat well [beforehand]. But I believe in everything in moderation, so I'm always eating sweets." 841 Broadway between 13th and 14th Sts (212-388-0030, maxbrenner.com)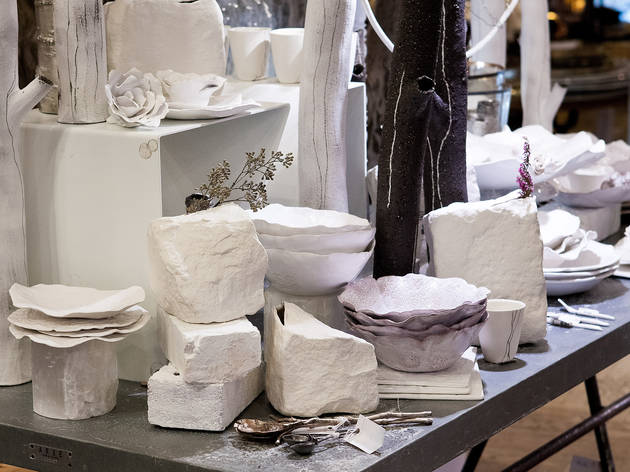 8/12
Photographer: Joe Garrad
Kimberly Ovitz, designer (kimberlyovitz.com): ABC Carpet & Home "The best thing I ever bought in New York is a Chesterfield couch from the Conran Shop [now closed] at ABC Carpet & Home. It's a classic piece; I'll have it forever." 888 Broadway at 19th St (212-473-3000, abchome.com)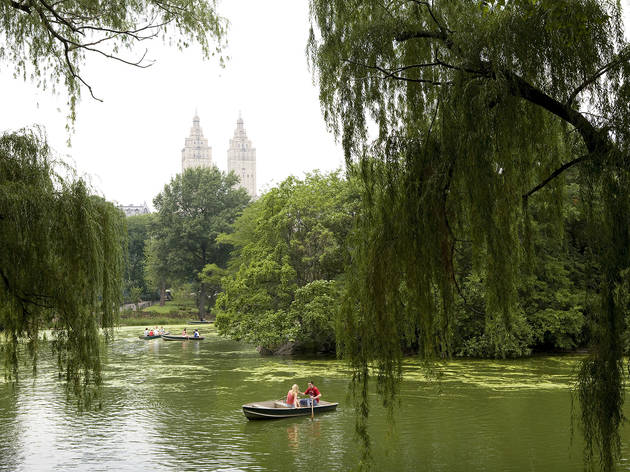 9/12
Photograph: Michael Kirby
Sara Blakely, founder of Spanx (spanx.com): Central Park "I have a two-year-old son and we like to spend mornings in the park. We have certain favorite spots. There's this pond closer to the south end where we always see this one turtle that comes out and suns himself on a rock. What I love most about Central Park is there are no two days that are the same. You have people speaking in different accents; you have totally different people-watching experiences every time. I grew up in Florida so to me, it still feels like God got out a deck of crayons every time the seasons change." 59th St to 110th St between Fifth and Eighth Aves (212-310-6600, centralparknyc.org)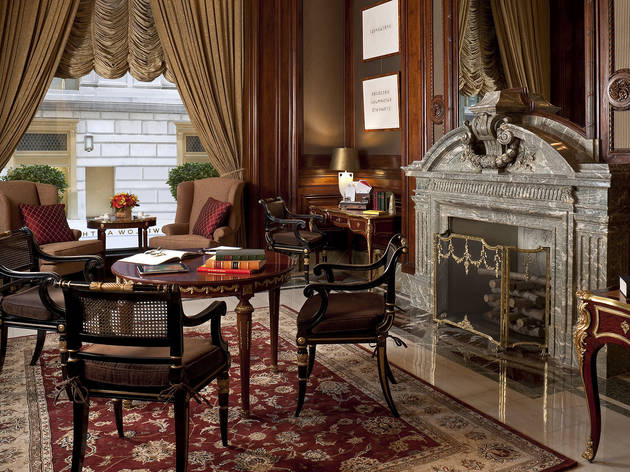 10/12
Photograph: Bruce Buck
Douglas Hannant, designer (douglashannant.com): St. Regis New York "My favorite bar in New York is probably at the St. Regis. I just like the old-world, kind of understated, 1960s feel—when New York was still like Breakfast at Tiffany's. After work, I always get a martini." 2 E 55th St at Fifth Ave (212-753-4500, stregisnyc.com)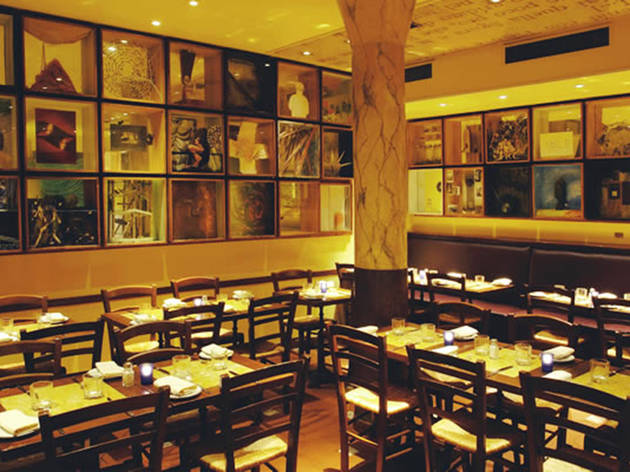 11/12
Robert Lee Morris, jewelry designer and sculptor (robertleemorris.com): Mezzogiorno "It's one of my favorite places, because it's right in my neighborhood and it's so laid-back. It's just delicious every time, and I love to take all my clients and friends there. I order the same thing always: [pizza] bianca al prosciutto crudo." 195 Spring St at Sullivan St (212-334-2112, mezzogiorno.com)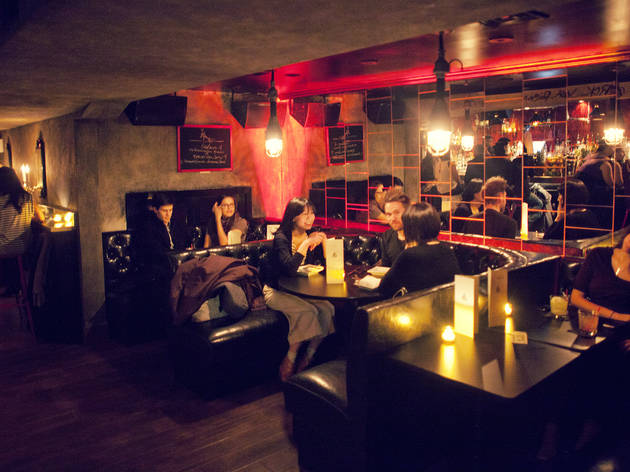 12/12
Photograph: Lizz Kuehl
Joy Cioci, designer (joycioci.com): Mulberry Project "They can mix anything together and it's really wonderful. I get anything—a mixture with champagne or something with vodka. They can always blow your mind a little bit." 149 Mulberry St between Grand and Hester Sts (646-448-4536, mulberryproject.com)
Most stylish New York places
In honor of our Most Stylish New Yorkers issue, we asked fashion-industry folk where they like to shop, eat and hang in NYC.