Beat the heat: four indoors bars where you can cool off
When it's too damn hot to be outside, head to these four indoor bars that offer a cool respite from hot weather.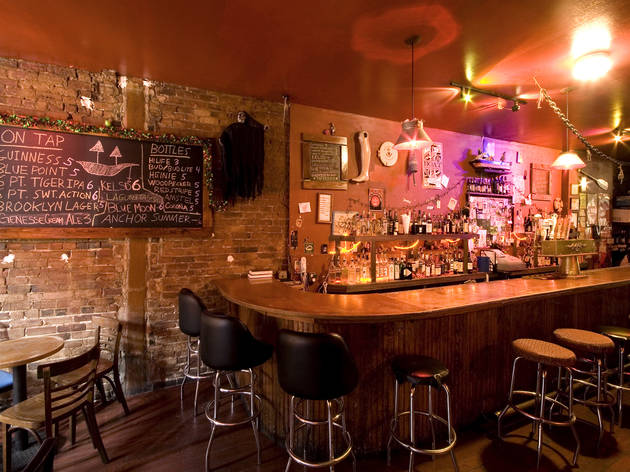 1/4
Photograph: Sean Ellingson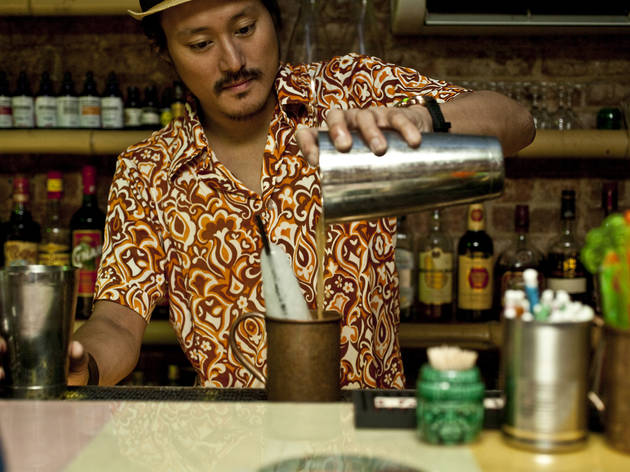 2/4
Photograph: Jolie Ruben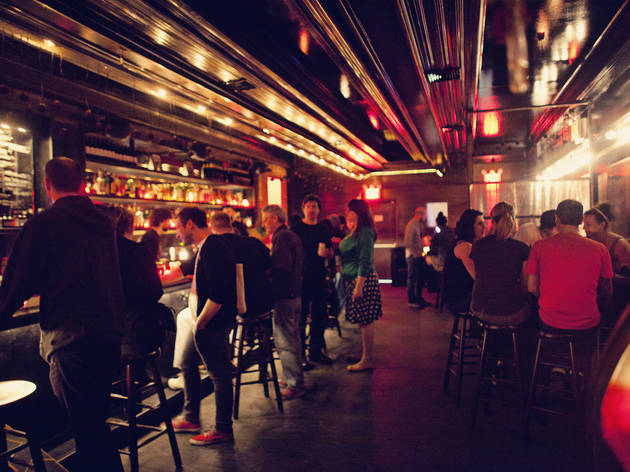 3/4
Photograph: Lizz Kuehl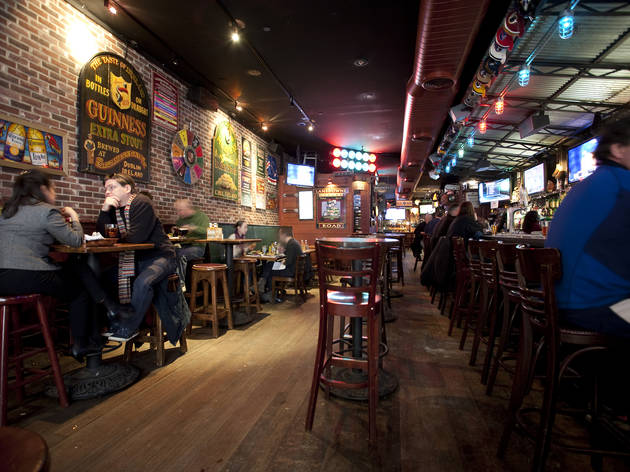 4/4
Photograph: Jessica Lin
As much as we like outdoor bars in hot weather, sometimes it's just too gross to be outside. If you're looking for a bar where you can cool off in the summertime, check out one of these indoor drinkeries—you'll find frozen drinks, cold beer and all the air-conditioning you could ever want.
RECOMMENDED: Best summer drinks in NYC
Sponsored listing
Sweet Polly
Sweet Polly is like that perfect girl in high school: undeniably beautiful and effortlessly cool, armed with brains to back it all up. At this Prospect Heights bar from Hungry Ghost owner Murat Uyaroglu, the tables are consistently packed with well-heeled Brooklynites; the space is stunning, with gilded tin ceilings and a lush garden wall, and the cocktail execution is fingertip-kissing good. And like with the school-days Polly of your past, there are plenty of times you'll feel ignored, but just when you're about to smack-talk her, she gives you an extra sample of beef jerky. ORDER THIS: Bartender–co-owner Bruno Dias's cocktails highlight unusual ingredients, like green bell peppers, BBQ bitters and yogurt, that are sure to satiate curious palates. The Golden Eye ($13) is a standout: Stumptown cold brew is stirred with Icelandic vodka, herbal Italian amaro and chocolate bitters to create a rich, velvety, caffeine-blasted drink. The bar's head turner, however, is the rosy Rocket Lunar ($13), which is set in a snifter topped with egg-white foam and a grilled dehydrated pineapple. Inside the cup, BBQ bitters curb the sweetness of the drink's kalamansi syrup and aged cachaça, along with an added touch of cinnamon from tiki bitters. GOOD FOR: A grown-up date for that prospective S.O. who's slightly out of your league. Everything is on point for romance: The ambience is sumptuous, the cocktails are unconventional, and the circular, candlelit tables are tailor-made for two. Plus, t
Venue says: "Introducing: -The Komfortably Knumb A play on Smash with Kumquats and Aquavit.Refreshing citrus flavors with touches of caraway and anise."