The 10 best cocktails you can make with absinthe
Absinthe isn't as scary as it seems—these 10 cocktails are delicious and super simple to mix yourself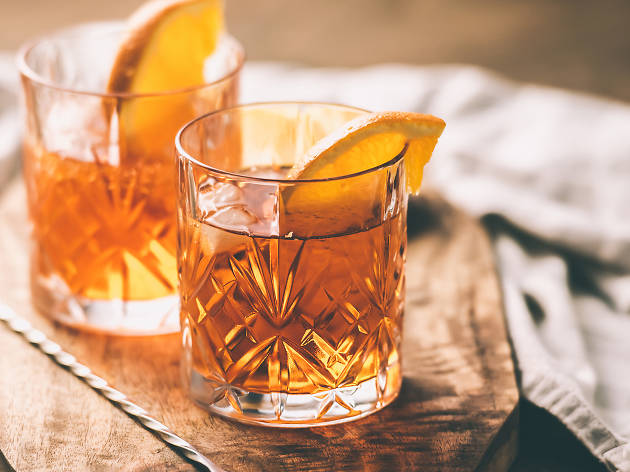 The formerly contraband elixir is famous for inspiring countless artists, thinkers and writers from Degas to van Gogh to Picasso to Hemingway to even the late, great Hunter S. Thompson. These days, a new crop of cocktail geeks are gravitating toward the newly legal and widely available liqueur, as seasoned bartenders and at-home mixologists alike strike gold by experimenting with the mysterious herbal tincture. (There's even a new all-absinthe cocktail menu at Apothéke.) Rest assured, you don't have to be a starving artist to enjoy absinthe—join the fun by trying your hand at one of these intoxicating recipes from some of the best bars in NYC.
RECOMMENDED: Find more cocktails in NYC
Best cocktails with absinthe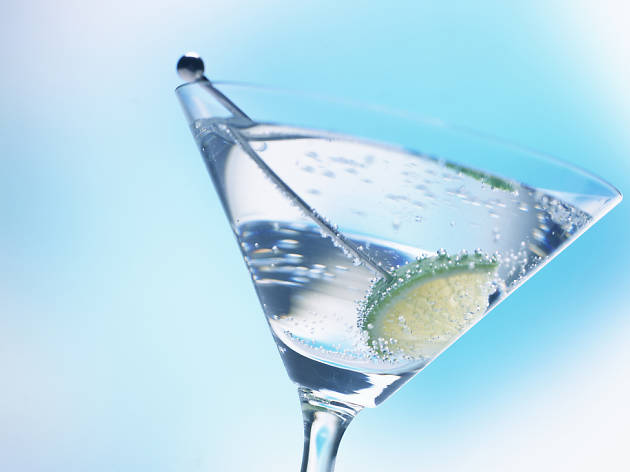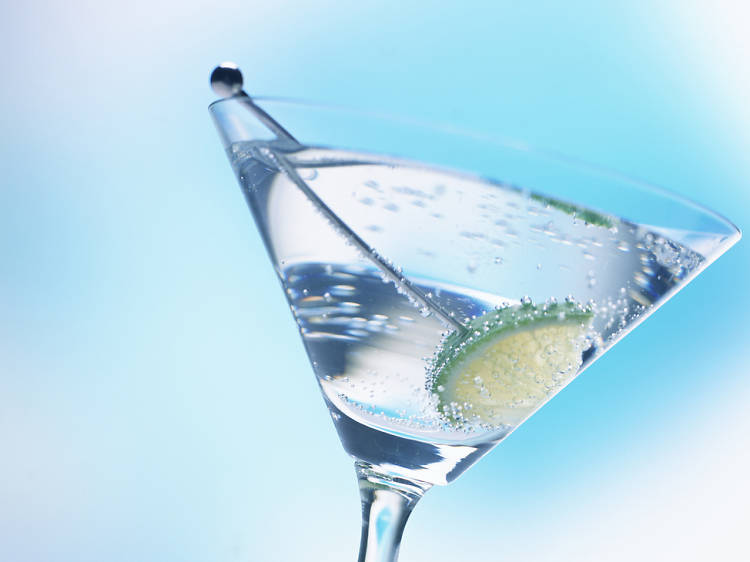 Absinthe Colada
Maison Premiere head bartender Maxwell Britten invented with this playful take on the tropical classic while shaking things up at the revered Williamsburg absinthe-and-oyster emporium. Britten's recipe calls for Mansinthe, the personal brand of Marilyn Manson (yes, that Marilyn Manson), but any less-aggressive, minty verte-style absinthe will do. The absinthe's spicy heat mingles with the soothing crème de menthe to balance out the sweetness of the fruit and cut through the sugary rum, making for a delicious summer cocktail with a very distinctive kick.
Ingredients:
1 oz absinthe, preferably Mansinthe
½ oz rhum agricole
1 tsp crème de menthe
1 oz pineapple juice
1 cup coconut cream
⅓ cup coconut milk
Mint sprig for garnish
Directions:
Make coconut syrup by combining coconut cream and milk in a medium saucepan. Stir over medium heat until smooth, then let the mixture come to room temperature. Pour 1 oz coconut syrup and all other ingredients into a cocktail shaker filled with ice and shake vigorously. Double strain over crushed ice and serve in a collins glass. Garnish with a sprig of mint.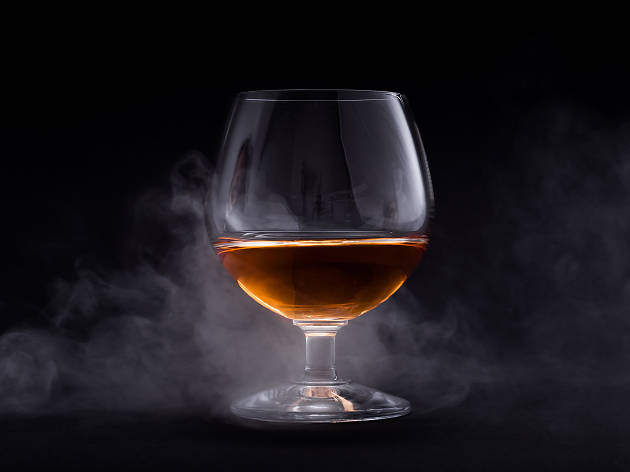 Sleepy Hollow
The Sleepy Hollow cocktail, with its deep mahogany hue and smoking garnish, is the perfect cocktail for a ghastly Halloween evening. Rich, smoky mezcal merges with allspice dram and sharp bitters to produce familiar fall flavors, while the lingering absinthe rinse heightens the cocktail's complex spice. The smoking rosemary adds a final spooky touch.
Ingredients:
½ oz absinthe
2 oz mezcal
1 oz St. Elizabeth allspice dram
2 dashes Angostura bitters
Rosemary sprig, lightly smoked, for garnish
Directions:
Add absinthe to an empty rocks glass and swirl to fully coat. Pour out any excess liquid. Pour mezcal, allspice dram and bitters into an ice-filled shaker and shake until chilled. Strain the mixture into the absinthe-rinsed glass and serve over ice. Torch the rosemary with a culinary torch until smoking, extinguish any remaining flames, and garnish the glass with the smoking herb.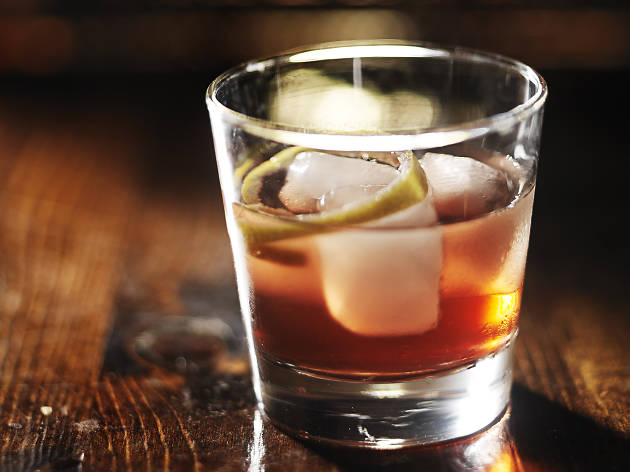 Absinthe Sazerac
A version of the most classic of classic cocktails, this celebrated sazerac recipe is oh-so-delicately elevated by a rinse of sultry absinthe. The perfumed bitters and peppery rye perfectly complement the absinthe's bright spice, while the cooling touch of muddled sugar keeps you coming back for more.
Ingredients:
2 oz rye whiskey
¼ oz absinthe
3 dashes Peychaud's bitters
2 dashes Angostura bitters
1 sugar cube
Lemon peel for garnish
Directions:
Pour the absinthe into an empty rocks glass and swirl to coat; discard any excess liqueur. Add the sugar and bitters to an empty cocktail shaker and muddle well, then add the rye whiskey and fill the shaker with ice. Shake and strain into the absinthe-rinsed glass; serve over ice. Quickly twist the lemon peel over the cocktail to release the esters, then discard.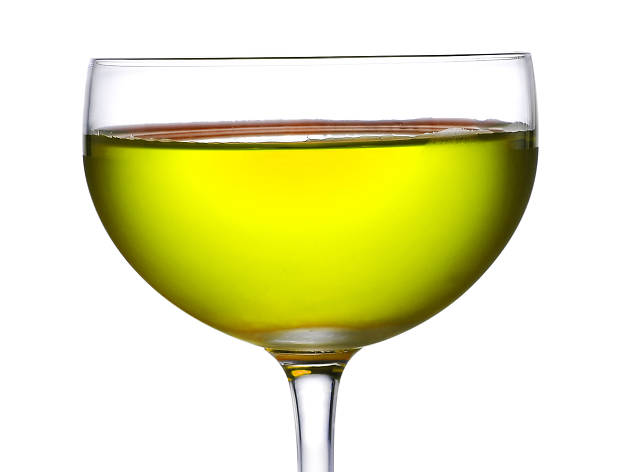 Death in the Afternoon
Simple, sophisticated and smooth, it's no wonder Ernest Hemingway's signature spritzer took the 1930s by storm. Dry, effervescent champagne cuts through the syrupy absinthe, slightly numbing its sting for a dangerously drinkable cocktail. One sip and you'll immediately understand why the prolific literary giant suggested drinking these by the half dozen.
Ingredients:
1½ oz absinthe
4 to 6 oz champagne
Directions:
Pour absinthe into a chilled champagne flute and swirl to coat the entire glass. Top with champagne and fill until cloudy.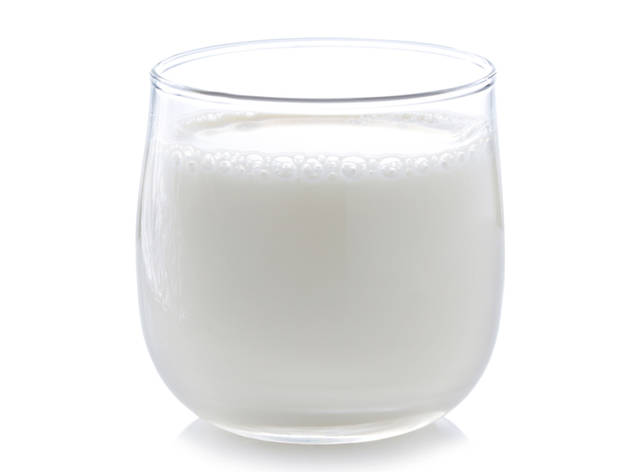 Suissesse
The Suissesse cocktail pairs sweet, almond-flavored orgeat with rich cream and aromatic orange blossom water to serve as a velvety platform for the absinthe's invigorating herbaceousness. A New Orleans brunch staple, this frothy sipper goes perfectly with a pile of warm, sugar-dusted beignets.
Ingredients:
1½ oz absinthe
½ oz orgeat syrup
1 egg white
1 dash orange blossom water
2 oz half-and-half
Directions:
Add absinthe, orgeat, egg white, flower water and half-and-half to a cocktail shaker and fill with ice. Shake hard for 30 seconds and strain into a chilled highball glass. Serve over ice.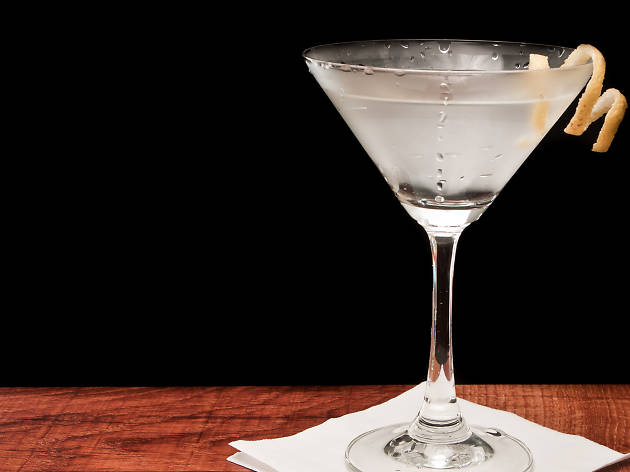 The Atty Cocktail
Coming from the pages of Harry Craddock's industry-defining The Savoy Cocktail Book, the Atty Cocktail is a fragrant, gorgeously hued and supremely balanced take on the traditional gin martini. A juniper-forward gin works best here—the botanicals play especially well with the absinthe and the crème de violette's subdued floral notes, making for a picturesque spring treat.
Ingredients:
1½ oz gin
¾ oz dry vermouth
½ tsp absinthe
½ tsp crème de violette
Lemon twist for garnish
Directions:
Add gin, vermouth, absinthe and crème de violette to an ice-filled cocktail shaker or mixing glass. Stir for 30 seconds or until chilled throughout. Strain into a chilled coupe and garnish with a lemon twist.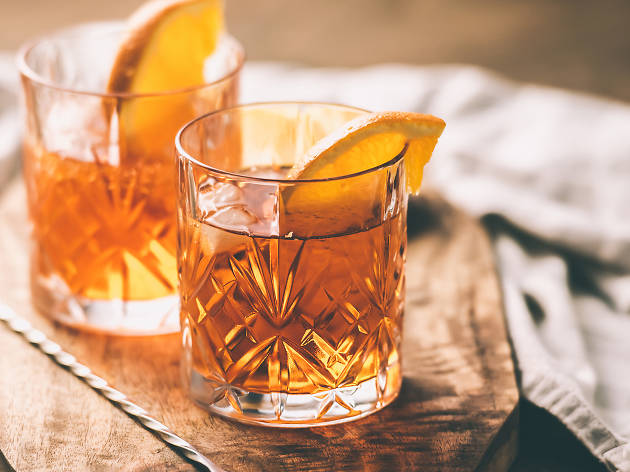 The Earthquake
Another creation from The Savoy Cocktail Book, the Earthquake is a modern take on the Tremblement de Terre, a cognac-and-absinthe tipple made famous by artist Henri de Toulouse-Lautrec. In its updated form, this extremely potent, sweet-and-spicy sipper is said to "shake up" any drinker who dares imbibe it—bonne chance!
Ingredients:
¾ oz absinthe
1 oz gin
1 oz bourbon whiskey
Directions:
Pour all ingredients into an ice-filled cocktail shaker and shake hard for 15 to 20 seconds or until the shaker becomes frosty. Strain into a brandy snifter and serve over ice.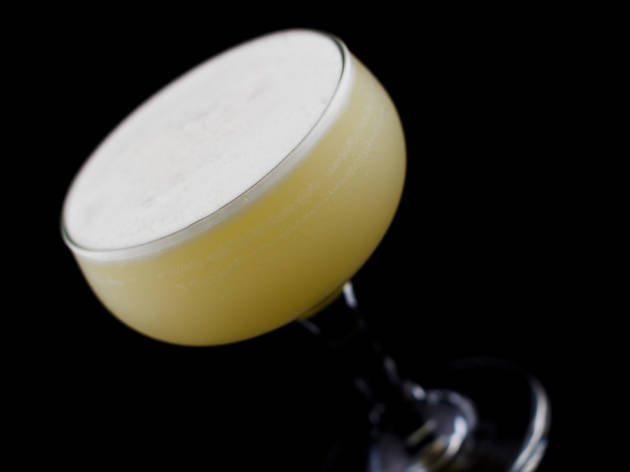 The Last Resort
The Last Resort combines luscious pear brandy with piney absinthe, bright, citrusy lime juice and just a hint of sugar for a truly satisfying, palate-cleansing experience. Topped with egg white foam and dusted with bitter, fragrant nutmeg, this unique cocktail is guaranteed to pique the interest of any partygoer.
Ingredients:
¼ oz absinthe
2 oz pear brandy
¾ oz lime juice
¾ oz simple syrup
1 egg white
½ dash Peychaud's bitters
Grated nutmeg for garnish
Directions:
Pour absinthe into a chilled coupe and swirl to coat. Discard any excess liquid. Add brandy, lime juice, simple syrup and egg white to an empty cocktail shaker and fill with ice. Shake vigorously for 30 seconds, strain into the prepared coupe and garnish with nutmeg and bitters.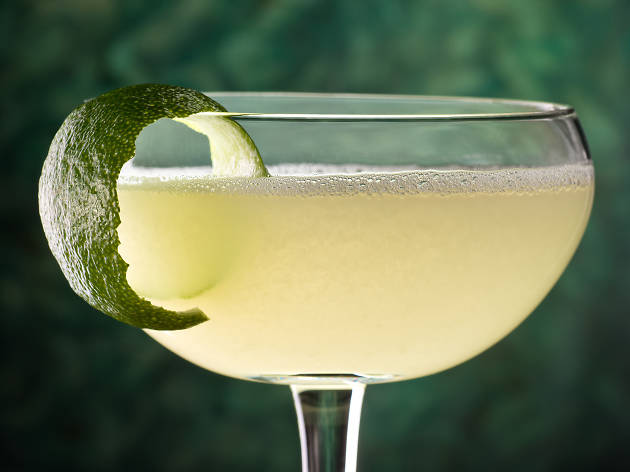 The Necromancer
Served up in a traditional coupe glass, this elegant cocktail awakens the taste buds with an ambrosial bouquet of fresh botanicals, cloudy citrus and honeyed flower blossoms. A deceivingly dainty drink, the Necromancer—an antiquated term for wizard or sorcerer—truly lives up it to its magical name.
Ingredients:
¾ oz blanche absinthe
¾ oz Lillet Blanc
¾ oz elderflower liqueur
¾ oz lemon juice
1 dash gin
Lemon twist for garnish
Directions:
Pour absinthe, Lillet Blanc, elderflower liqueur, lemon juice and gin into an ice-filled shaker. Shake until chilled and strain into a coupe. Top with lemon twist and serve.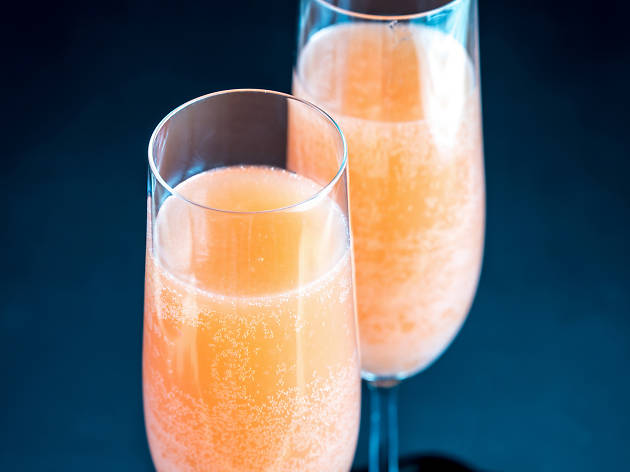 The Sun Also Rises
Ernest Hemingway loved his absinthe—almost as much as he loved his Caribbean rum. This lovingly concocted tribute honors old Papa by combining the writer's two favorite tipples into a tart, tropical refresher worthy of poolside (or seaside, as it were) imbibing.
Ingredients:
2 oz white rum
¾ oz lime juice
½ oz grapefruit juice
½ oz maraschino liqueur
1 tsp absinthe
Directions:
Add rum, lime juice, grapefruit juice, maraschino liqueur and absinthe to an ice-filled shaker and shake until thoroughly combined. Strain and serve in a coupe glass over crushed ice.