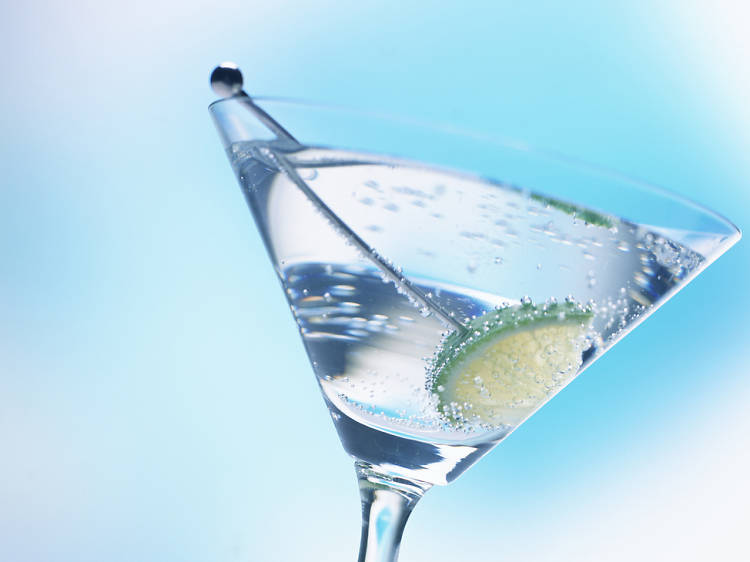 Photograph: Shutterstock
Maison Premiere head bartender Maxwell Britten invented with this playful take on the tropical classic while shaking things up at the revered Williamsburg absinthe-and-oyster emporium. Britten's recipe calls for Mansinthe, the personal brand of Marilyn Manson (yes, that Marilyn Manson), but any less-aggressive, minty verte-style absinthe will do. The absinthe's spicy heat mingles with the soothing crème de menthe to balance out the sweetness of the fruit and cut through the sugary rum, making for a delicious summer cocktail with a very distinctive kick.
Ingredients:
1 oz absinthe, preferably Mansinthe
½ oz rhum agricole
1 tsp crème de menthe
1 oz pineapple juice
1 cup coconut cream
⅓ cup coconut milk
Mint sprig for garnish
Directions:
Make coconut syrup by combining coconut cream and milk in a medium saucepan. Stir over medium heat until smooth, then let the mixture come to room temperature. Pour 1 oz coconut syrup and all other ingredients into a cocktail shaker filled with ice and shake vigorously. Double strain over crushed ice and serve in a collins glass. Garnish with a sprig of mint.