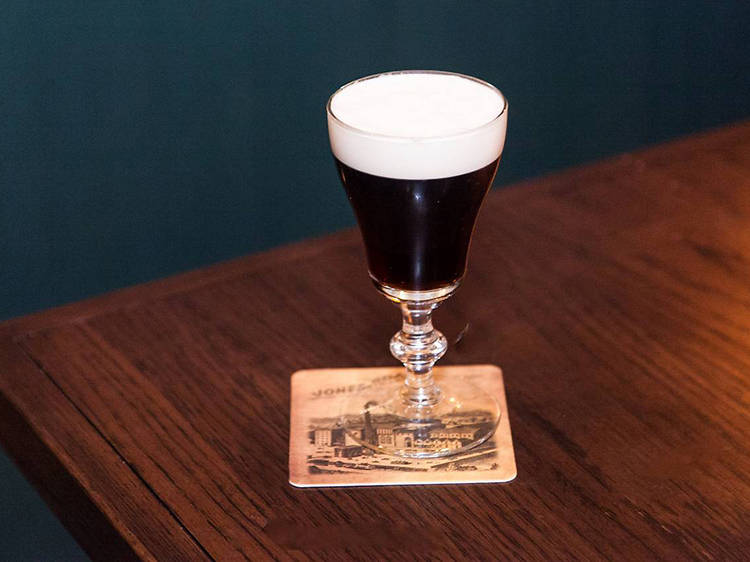 Photograph: Andrew Kist
When it comes to quality Irish-inspired cocktails, look no further than an Irish coffee. Bartender Dale DeGroff created this recipe for Dead Rabbit, perfecting the sensational winter warmer and selecting the relatively obscure Clontarf 1014 Irish whiskey to serve as the drink's base. Clontarf, a mild blended whiskey with a honey-sweet nose and flavors of oak and toasted almond, plays nicely with the coffee, warmed to a consistent 78 degrees Celsius to perfectly showcase the cocktail's subtle layers. The real kicker here is the finish—a heavenly lid of hand-whipped cream that puts the mere thought of store-bought canisters to utter shame.
Ingredients:
1½ oz blended Irish whiskey, preferably Clontarf 1014
4 oz coffee, preferably Caro De Minas Birch Coffee
½ oz demerara syrup
Heavy cream
Directions:
Brew the coffee and pour it hot into an eight-ounce stemmed glass. Gently stir in the whiskey and demerara syrup. Hand whip the heavy cream so it pours smoothly, then carefully float a dollop on top of the coffee.