Heads up! We're working hard to be accurate – but these are unusual times, so please always check before heading out.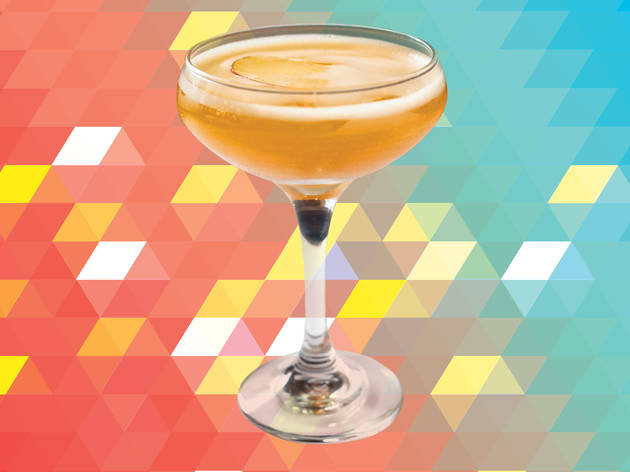 1/5
The bar bastard: Appletini The update: For the French brasserie's seasonal cocktail Saisonniére No. 3, beverage director Josh Nadel unintentionally created something of an Appletini 2.0. Forget the neon-green toxic waste in a boat-sized martini glass: This elegant orchard aperitif starts with Russian Standard vodka and fresh-pressed apple juice made with organic Fujis. Agave and Dolin Blanc vermouth add a hint of sweetness, and lemon juice provides bracing tartness to the breezy quaff. Lafayette, 380 Lafayette St at Great Jones St (212-533-3000, lafayetteny.com). $14.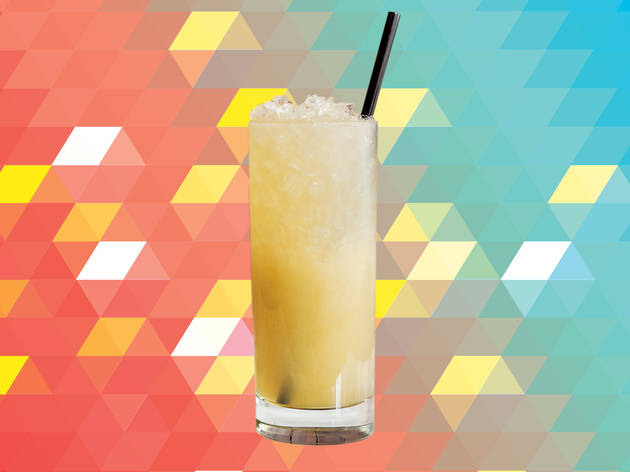 2/5
The bar bastard: Skinny cocktails The update: At boisterous Alphabet City cocktail den Evelyn Drinkery, the back-of-the-menu house rules dictate: "The word skinny shall never be used in a drink order." Taking a little air out of their own hauteur—along with the girly low-cal order of a skinny drink—the barkeeps created the light seasonal sipper Skenny Betch. This winter's concoction blends mellow Portón pisco with a sweet green-tea-lemon cordial and tart yuzu juice. An all-spice dram lends the citrusy refresher a deep, earthy base note, and a dosing of acid phosphate tarts it up. Evelyn Drinkery, 171 Ave C between 10th and 11th Sts (evelynnyc.com). Little $7, big $11.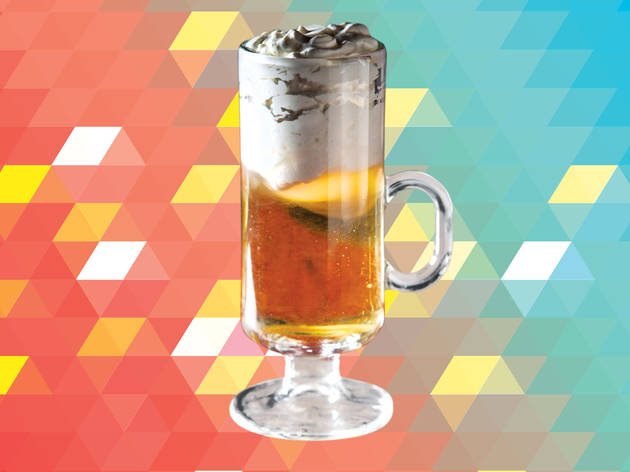 3/5
The bar bastard: Buttery nipple The update: The salaciously named shot—typically Irish cream, butterscotch schnapps and other spirits—gets a head-turning makeover as a Hot Buttery Nipple, thanks to brainy beverage director Don Lee. Mashing up the slug with hot toddy, hot buttered rum and hot chocolate, Lee employs bar-geeky techniques: He fat-washes Jameson with butter—freezing the mixture and then straining off the solids—to imbue it with buttery flavor, and then infuses the Irish whiskey with Valrhona cacao nibs using a high-pressure ISI canister. To that boozy base, Lee adds hot water and caramel-like demerara syrup. A thick layering of whipped cream melds into the warming, bone-dry eye-opener with each sip. Golden Cadillac, 13 First Ave at 1st St (212-995-5151). $13.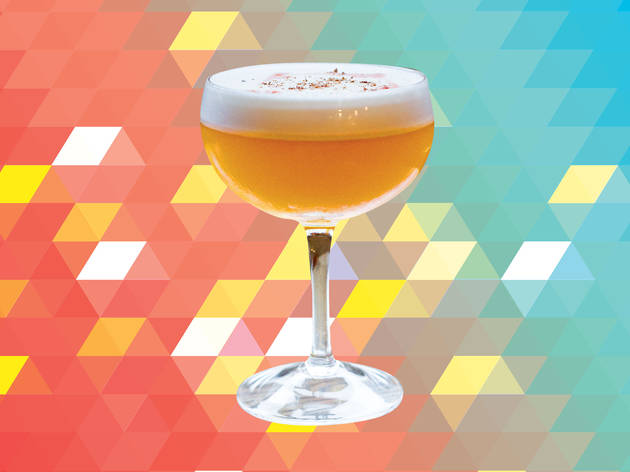 4/5
The bar bastard: Amaretto sour The update: Improving on the cloying formula of cheap almond liqueur and sour mix out of a gun, Pouring Ribbons partner and bar star Joaquín Símo turns out a thoughtful riff on the amaretto sour, spiking higher-end amaretto Lazzaroni with El Dorado 8-Year-Old demerara rum. Orgeat (an almond syrup) echoes the liqueur's nutty tones, while orange cordial and lemon juice brighten the drink. Drops of Angostura bitters amplify its winter spice, and a shake with egg white adds a creamy froth. Pouring Ribbons, 225 Ave B between 13th and 14th Sts, second floor (917-656-6788, pouringribbons.com). $14.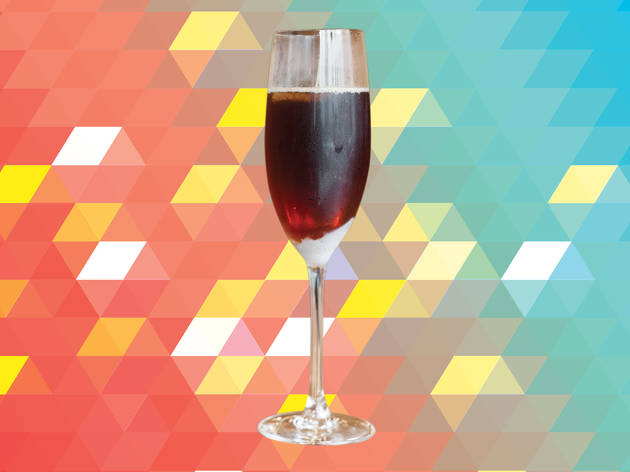 5/5
The bar bastard: Cuba Libre The update: The mixology wizards at experimental drinkery Booker and Dax are no strangers to tinkering with underloved concoctions (their fall Appletini blended clarified apple juice with caramel, gin, vodka, vermouth and bitters). For the Captain Russel, the barkeeps take on Cuba's lime-drenched rum and Coke. They do away with cola and instead mimic its sweet and spice flavors with the sarsaparilla-accented Amaro CioCiaro and a mix of rums (funky Banks and delicate Flor de Caña). Carpano Antica vermouth tempers the bitterness with light sweetness, tiki bitters pump up the cinnamon factor, and clarified lime (juice treated to remove the solids) brings a citrus spike. The bitter adult quaff is shot through with carbonation and served in a champagne flute. Booker and Dax, 207 Second Ave at 13th St (entrance on 13th St) (212-254-3500, momofuku.com). $14.
Disreputable cocktails (made respectable)
Fun-loving boozy outcasts get new life.
cocktails
and their ilk have been four-letter words in our new golden era of high-minded boozing. With the city's watering holes lousy with artisanal gins and gold-plated shakers, these drinks were the sloppy fratboys shut out of a black-tie affair, embarrassing drunkards that never grew up to party in style. But recently, top
bartenders
all over town have taken another look at sordid sips, and one standout new cocktail bar—
Golden Cadillac
—is actually dedicated to the déclassé drinking spirit of the '70s. We scoped out some of the best new bad-rep quenchers, stripped of crummy ingredients and remade for a more sophisticated drinking age.