New craft-beer styles: Resurrected German brews
Latest craft-beer trend: American and German breweries revive long-hidden styles like Gose, Rauchbier and more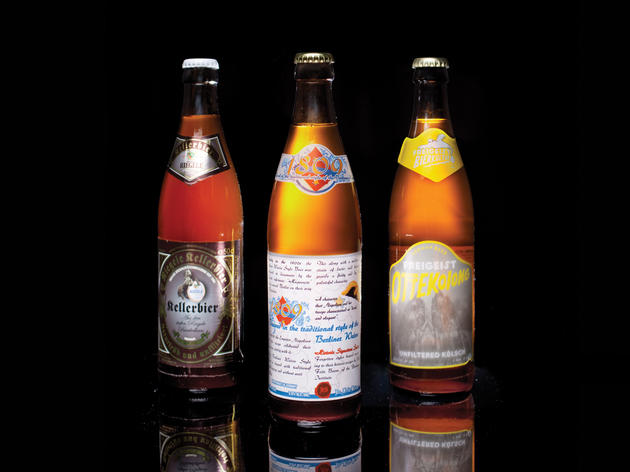 1/6
Photograph: Juan Carlos H
New York bars are teeming with different craft-beer styles. But some old German ones—like the unfiltered Kellerbier and smoky Lichtenhainer Weisse—are just beginning to hit the market, thanks to breweries such as Ausburg's Brauhaus Riegele and Cologne's Freigeist. Learn more about these resurrected brews.

Click the right arrow on the image above to see our list of ressurected German brews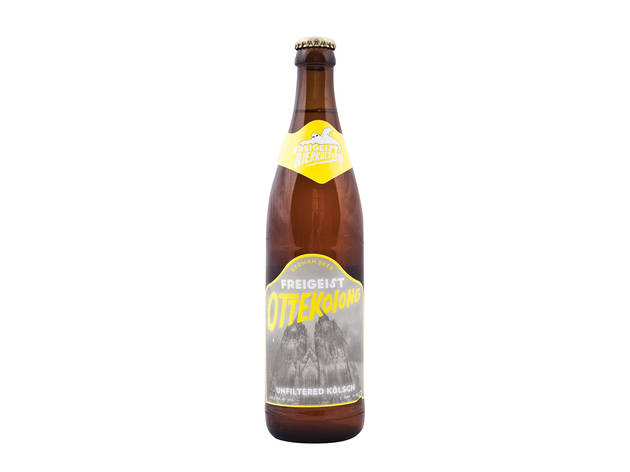 2/6
Photograph: Virginia Rollison
Unfiltered Kölsch
The style: Cloudy, unfiltered, hoppy yellow ale
The scoop: An early-20th-century product of Cologne, Germany, Kölsch beer fell out of production when Deutsch breweries were destroyed in World War II. The style experienced a German resurgence in the '80s, so much so that the Cologne Brewery Association had to regulate copycat foreign brewers in '86. The committee ruled that true Kölsch had to be brewed in Cologne and filtered, thus rendering unfiltered varieties illegal.
The descendant: Freigeist—the experimental offshoot of Cologne microbrewery Braustelle—unearths the unfiltered bandit brew with its extra-hopped Ottekolong ("eau de Cologne"), a grassy, musty Kölsch with more haziness than a van full of Phish fans.
Where to find it: Carmine Street Beers, 52 A Carmine St between Bedford St and Sixth Ave (212-622-2337). 16oz bottle $5.99.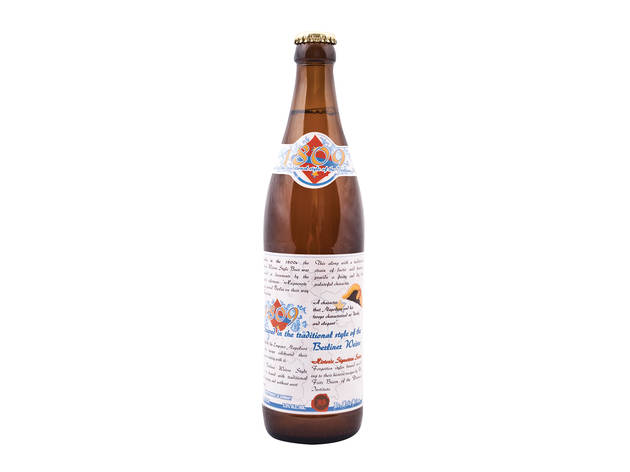 3/6
Photograph: Virginia Rollison
Berliner Weisse
The style: Tart, effervescent, golden wheat ale
The scoop: Dubbed the "champagne of the north," the highly carbonated Berlin-bred beer dates to the 16th century, but hit the height of its popularity in the industrial late 1800s, with more than 700 breweries producing the style. Demand waned in the mid–20th century due to the rise of similar brews like Hefeweizen, and by the end of the 1900s there were only two Berlin breweries still making the sour suds.
The descendent: Freising's Professor Fritz Briem gives a crash course on the brew's signature tang with its Berliner Weisse 1809, fortified with funky Brettanomyces yeast for serious pucker power.
Where to find it:Murray's Cheese, 254 Bleecker between Cornelia and Leroy Sts (212-243-3289, murrayscheese.com) 16oz bottle $9.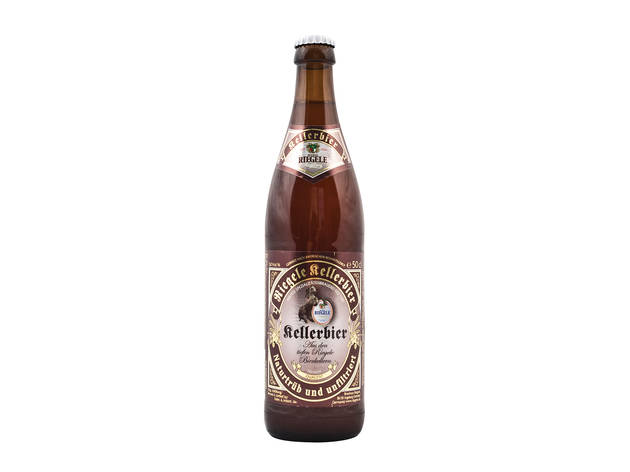 4/6
Photograph: Virginia Rollison
Kellerbier
The style: Unfiltered lager
The scoop: Forget about newfangled draft systems—this beer is best enjoyed straight from the cask. Because the bung (stopper) is left loose, these brews have little fizz and a dry finish.
The descendant: Served in bottles or out of an oak barrel, Ausburg brewery Brauhaus Riegele's amber-colored variety boasts a sharp hoppiness.
Where to find it:Brouwerij Lane, 78 Greenpoint Ave at Franklin Ave, Greenpoint, Brooklyn (347-529-6133, brouwerijlane.com). 64oz growler $14.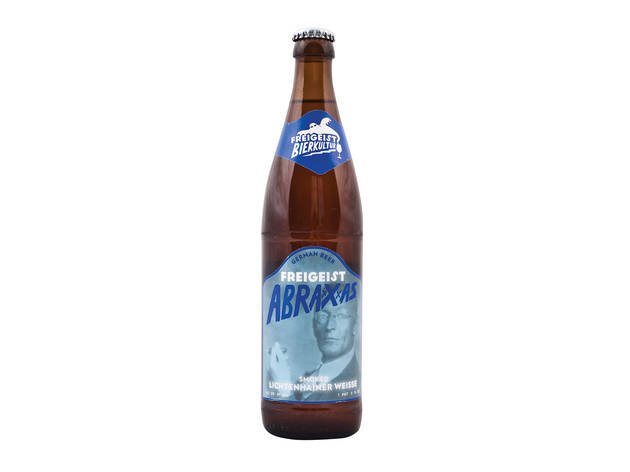 5/6
Photograph: Virginia Rollison
Lichtenhainer Weisse
The style: Wheat ale
The scoop: Native to eastern Germany, this beer is the tangy, dark love child of two other obscure styles: the sour Berliner Weisse and smoky Rauchbier.
The descendant: Specializing in throwback beers, Freigeist adds peat-smoked malt to the Abraxxxas for extra smolder.
Where to find it: Carmine Street Beers, 52 A Carmine St between Bedford St and Sixth Ave (212-622-2337). 16oz bottle $4.99.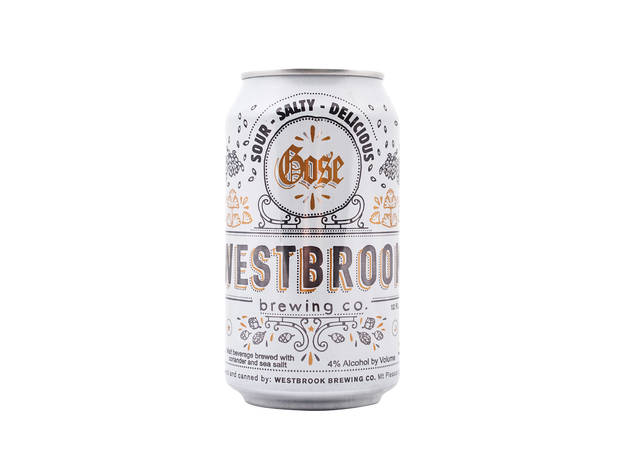 6/6
Photograph: Virginia Rollison
Gose
The style: Unfiltered wheat beer
The scoop: Gose beers were originally made from the mineral-rich water surrounding Leipzig—a central-German mining town—giving the quaff its distinctive salty flavor.
The descendant: Westbrook Brewing rolled out its Gose in April 2012, using coriander and salt to mimic the saline German water. The low-alcohol sipper—it clocks in at 4% alcohol by by volume—is brightened with a lip-smacking citrus tang.
Where to find it: Proletariat, 102 St. Marks Pl between First Ave and Ave A (212-777-6707, proletariatny.com). 12oz can $6.
Sponsored listing
Fools Gold
Post up at a 42-foot-long counter for espressos and craft beers at this rustic café-bar from the Alewife team. In a room lined with keg pallets and light fixtures fashioned from plumbing parts, sip one of 30 draft brews, orange wines or Brooklyn Roasting Company coffee. Chef Michael Haigh (the Vanderbilt) crafts a bar snack menu featuring house-made pickles, charcuterie and crostinis.
Venue says: "Located on the LES of NYC, serving 30 beers on tap, cocktails, bourbon & bites"