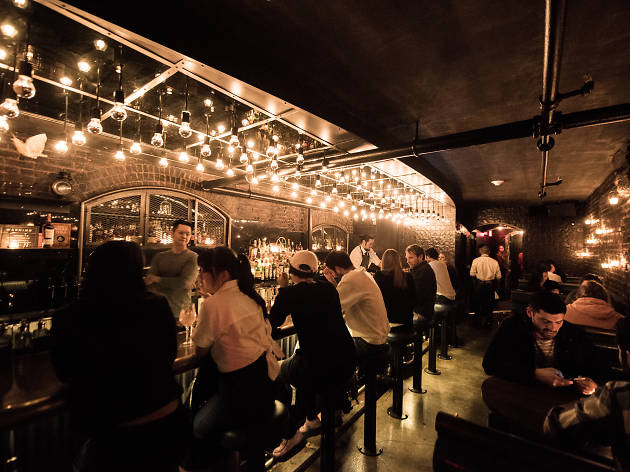 1/4
Photograph: Teddy Wolff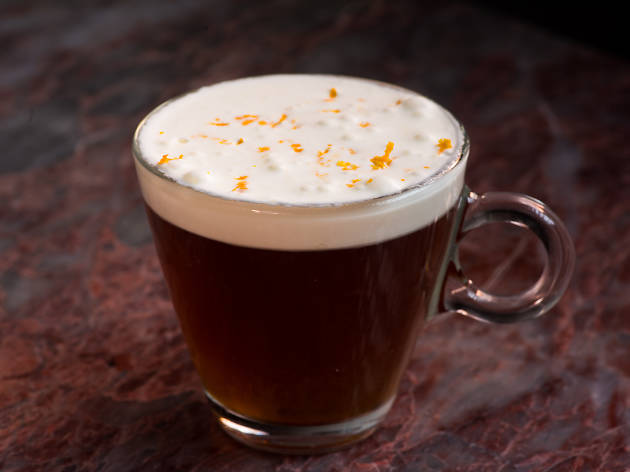 2/4
Photograph: Teddy Wolff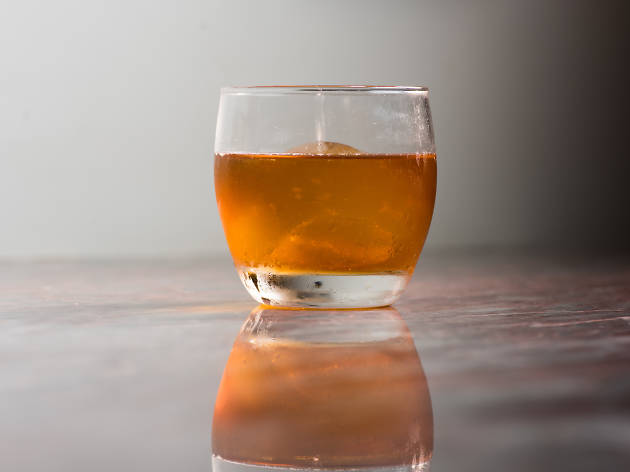 3/4
Photograph: Teddy Wolff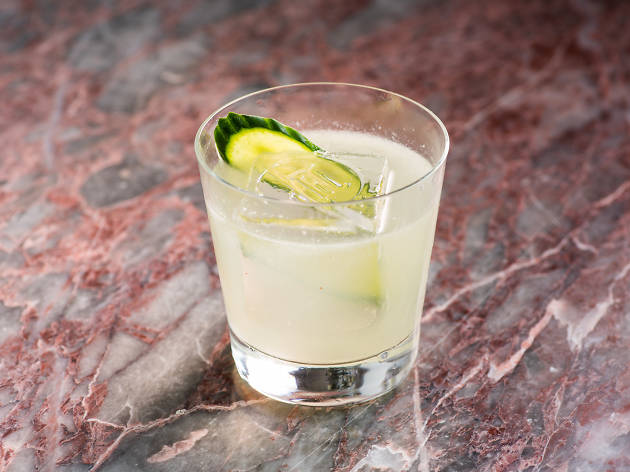 4/4
Photograph: Teddy Wolff
Time Out says
Friendly warning! We're working hard to be accurate. But these are unusual times, so please check that venues remain open.
"Do you have a reservation?" asked the hostess standing in the back corner of a nondescript coffeeshop at 10pm on a recent Wednesday night. No, she wasn't guarding the $5 nitro brews; she was bouncing the speakeasy behind her, which she estimated had a 30-minute wait.
Five minutes into our walk around the block to kill time, our phone buzzed about "standing room" availability. We stepped back into the coffeeshop, only to be asked again if we had a reservation. We were then ushered into the bar-before-the-bar: a tiny, low-lit antechamber similar to the tricked-out waiting rooms inside Disney World rides. Outfitted with exposed–chipped-brick walls, arched entryways and hanging candles, the haunted-house–esque space held few stools and several couples also biding their time until they could enter the main room.
"This feels like a date assembly line," said my very own date. In a cramped corner, we placed our order with a waitress who didn't offer to describe the $16 cocktails or explain the 28-page retro menu, which she brusquely whisked away.
We were about halfway through our cocktails—the sweet, whiskey-based Hit by a Taxi and the spicy, mescal-spiked Radio Waves—when the vestibule emptied, and it was our turn to board the ride, erm, sit down.
Luckily, the drinks got tastier as the surroundings improved, thanks to the steampunk-chic touches of shiny blue booths, industrial piping and rows of—sorry, Nikola!—Edison bulbs. A towering, tropical banana-and-rum tipple, Currents & Coils, proved to be a fun, fruity foil to the warm Made from Memory, a foamy, spiced gin-and-brandy drink that goes down like Christmas cheer—the only damper being the waitress attempting to clear the former when it was still two-thirds full.
If you can hold onto the menu long enough, you'll read that this cellar inside the Radio Wave Building is where inventor Nikola Tesla actually lived and studied the titular phenomenon in the 1890s. (You'll also spot several birdcages as a nod to his love of pigeons, an NYC specialty.)
As for the bar's own experiment in hospitality, its niche concept has the potential to generate a spark. But until then? Praise pending.
Details