The hidden secrets of the Blue Point Brewery on Long Island
Here's what to know to make the most of your trip to Blue Point's Long Island brewery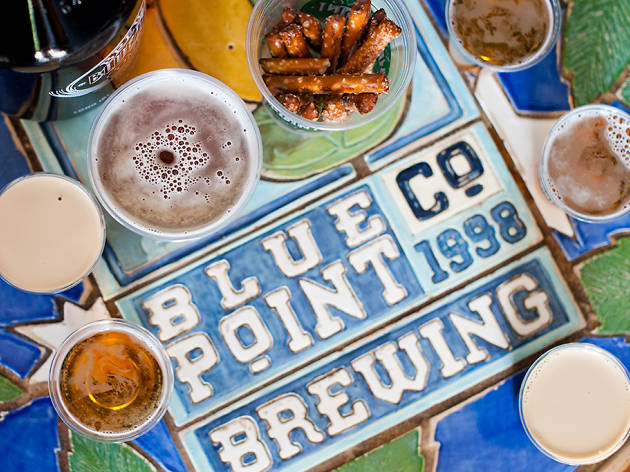 An essential part of any Long Island summer trip should be a stop at the Blue Point Brewery. The craft-beer maker has been welcoming visitors at its brewhouse since opening in 1998. With two decades of history, Blue Point is at the top of the craft-beer game, with offerings that range from their malty classic Toasted Lager to the fruity Blueberry Ale to innovative beers like the Prop Stopper Seaweed IPA (yes, with seaweed!). But there's more to the brewery than that—you just need to know where to look. Here's a helpful guide to help you navigate Blue Point Brewery like an insider.
RECOMMENDED: Full guide to Long Island, New York
Secrets of the brewery
1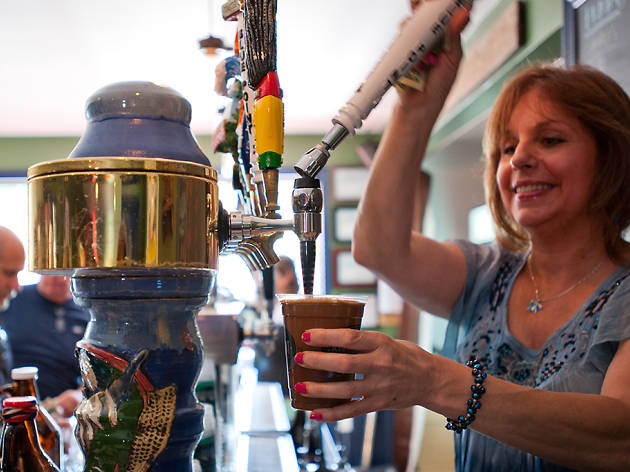 Photograph: Ashley Sears
At any given moment there are 17 beers on tap, one on cask and two on nitro at Blue Point, including its flagship brews, seasonal ales and "innovation beers." That means not only will you get a chance to sample your favorite fresh from the source, you'll get first taste of the brewery's new limited-run creations. New beers that are a hit at the tap house get upgraded to wider release, so make sure to let them know your fave.
2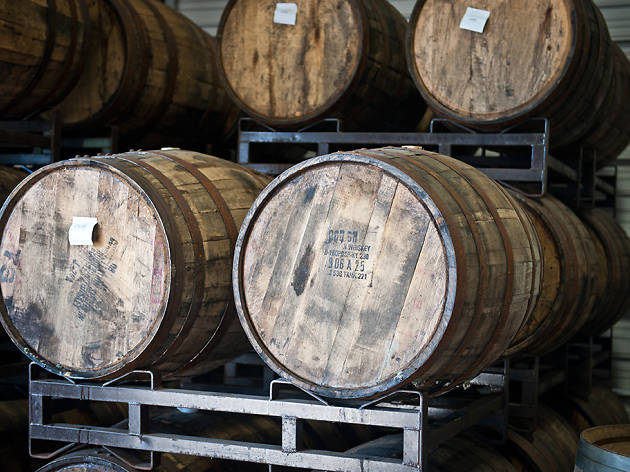 Photograph: Ashley Sears
On Saturdays, visitors can take a free tour of the brewery's 30-barrel, three-vessel brewing system at 1pm and 4pm. There are no reservations for tours—and none are needed. Just roll up thirsty and ready to explore. (This is a good time to note that all visits come with three free 5-ounce samples.)
3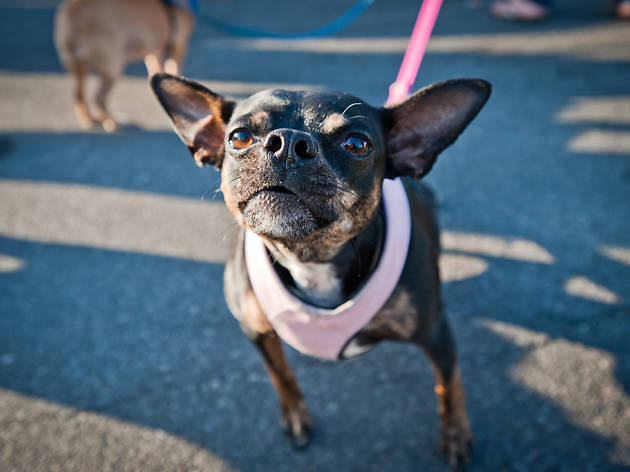 Photograph: Ashley Sears
Chill out...side (with a furry friend)
Make yourself at home at the brewery's outdoor patio. The picnic-table-filled area is ready for anything, with heating lamps if it gets cold, a tented area for any drizzles and a prime view of the Patchogue River for cozy twilight drinking. You don't have to leave Fido at home either: Pub-friendly pooches are welcome in and out of the tasting room.
4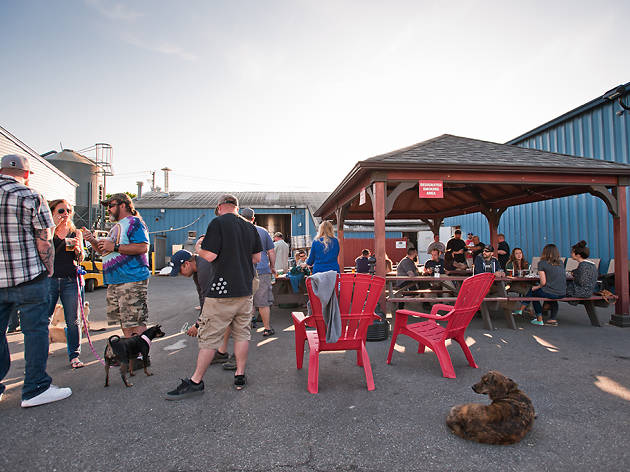 Photograph: Ashley Sears
Now that you're making a day of it we should mention that there's pretzels to snack on at the bar (and there's a food truck outside for more serious cravings). There are also games including corn hole, giant Jenga and can jam—basically all the stuff you'd expect at your neighborhood BBQ. You can even bring your own lawn chair and set up at the brewery tailgate-style.
5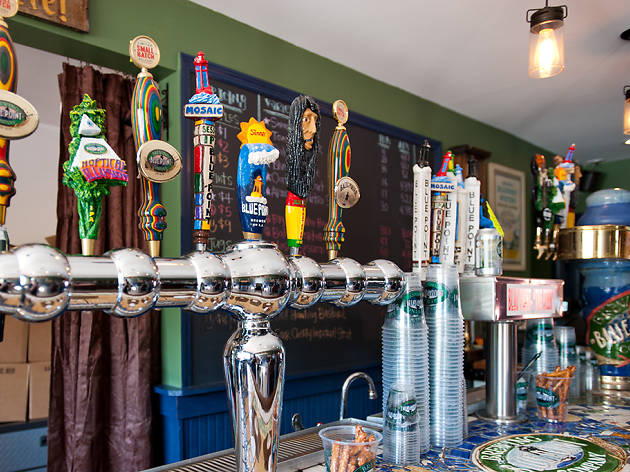 Photograph: Ashley Sears
Of course, your friends will be itching to try those rare brews. All the beer on tap is available to-go in 64-oz growlers—or if you have a lot of thirsty friends, a keg. There's also bottles, cans and cases of beer available. Basically, it's impossible to go home empty-handed.
6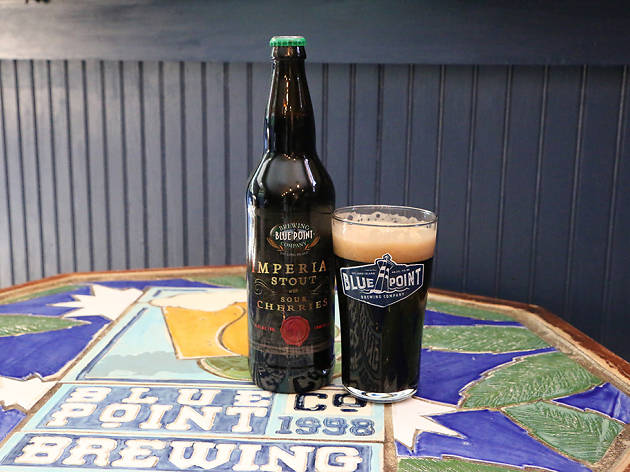 And then there is the secret tasting menu...
Dive into the Black and Blue
The brewery's "secret menu" features beer combinations devised by adventurous locals. This big-flavored mix of Oatmeal Stout and Blueberry Ale is a good place to start, packing a fruity punch alongside a hint of coffee.
Make your own Rasticle
If you're a hop head who's always wanted to blend your own IPA, you can here. Order this take on a rye IPA, which mixes Blue Point's Hoptical IPA and RastafaRye. The blend adds a nice rye bite and a tad bit of sweetness to the aromatic brew.
Celebrate summer with Cherry & Cream
If you're a fan of Ben & Jerry's Cherry Garcia ice cream drizzled in chocolate syrup, this brew might be right up your alley. The drink blends Imperial Stout with cherries and Vanilla Cream Ale for a flavorful, dark-hued brew.
Welcome fall early with a Dark Harvest
For anyone who can't wait for fall to come, this brew combines Blue Point's Oktoberfest and Oatmeal Stout. Imagine it like the warm embrace of a morning black coffee paired with a buttery breakfast scone.
Have a sweet ending to your trip with a Vanilla Stout
This isn't a dessert beer per say, but the combination of Oatmeal Stout with Vanilla Cream Ale might remind you of a vanilla-ice-cream-and-espresso affogato. Consider it as a perfectly sweet ending to your Blue Point Brewery trip.