Terroir Tribeca
Finally, a wine bar for the people.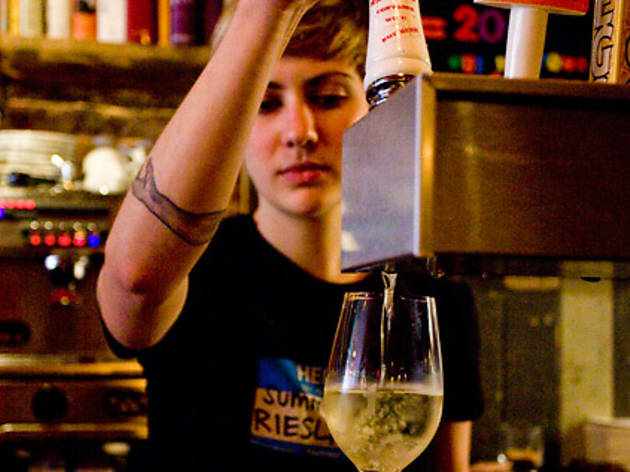 1/7
A bartender pours a glass of Gotham Project riesling from the tap.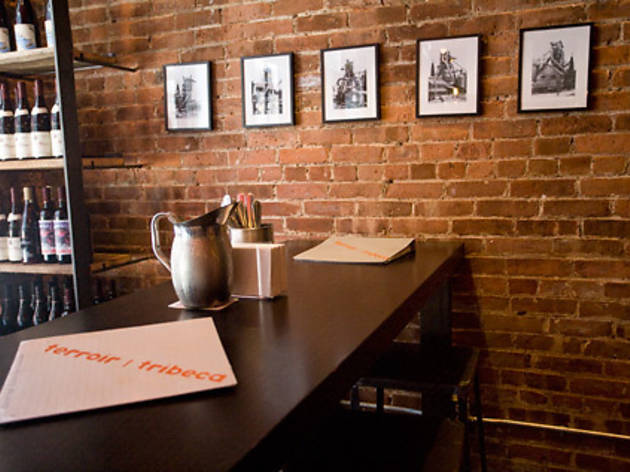 2/7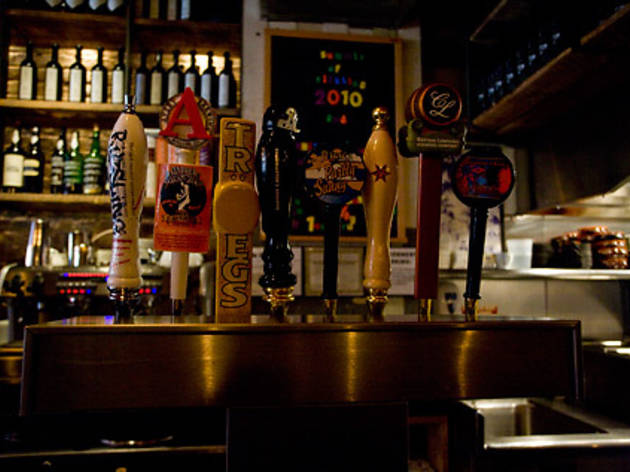 3/7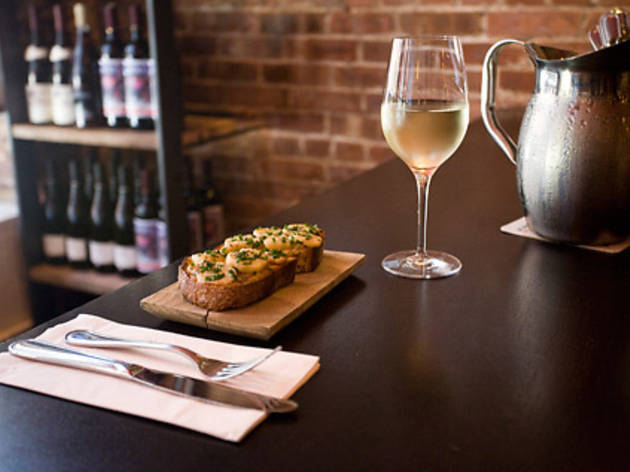 4/7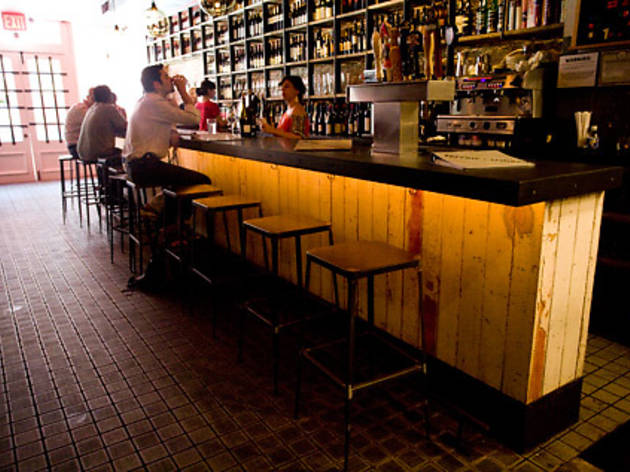 5/7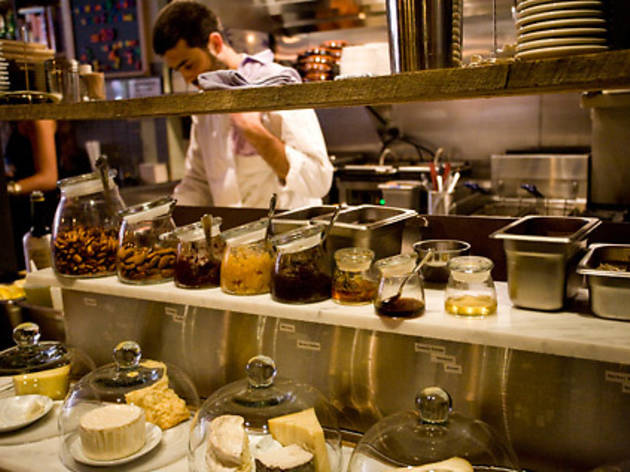 6/7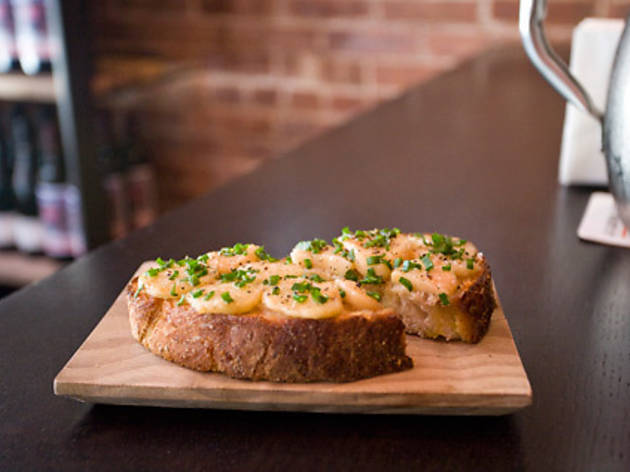 7/7
Tattooed sommeliers and a rock-anthem soundtrack rarely feature in the stuffy world of wine bars. But Terroir Tribeca—the second location of Paul Grieco and Marco Canora's shrine for oeno-geeks—isn't your average chardonnay-and-cheese joint. Building on the success of their East Village flagship, the pair have brought their anarchic approach to wine to this L-shaped space, outfitted with brick walls, concrete floors and massive Edison bulbs dangling over an overwhelmingly well-stocked bar. To understand the heart of the place, one need only peruse the menu, which conveys a fanatical appreciation for the grape. Messily contained within an aluminum binder and about as long as a David Foster Wallace novel, the frenetic tome shuffles among lengthy ovations for varietals, whimsical collages, politician takedowns (Barack Obama should have a glass of riesling because it will "provide clarity which [he] needs in spades"), and straightforward lists of the more than 250 international wines available by the glass, bottle or three-ounce pour. This madcap setup can make it difficult to zero in on a specific selection (there are also local beers and cocktails available). Accordingly, the best way to approach Terroir Tribeca is to succumb to the bedlam and let the staff do the work for you. Our zealous server eagerly guided us toward selections like the 2006 John X Merriman, a smoky, licorice-rich bordeaux blend from South Africa's Rustenberg vineyard, and obscure pours like Alea Viva, a funky, highly acidic Italian red (no longer available). The menu pushes riesling hard, with nearly 150 selections of the house favorite to choose from. (We liked Gotham Project, a crisp, slightly sweet wine from the Finger Lakes, cleverly rigged to the tap system and just $8.50 a glass.) And while the vino is the obvious draw, Canora's excellent food menu—unctuous bone-marrow toasts, lamb sausages swaddled in sage leaves and a deeply mineral Creekstone Farms steak—makes Terroir as good a place to eat as it is to drink. Old-world winos may scoff at Terroir's populist positioning, but for those of us put off by the snooty ceremony of wine-bar culture, it's a refreshing change of pace.—TONY
24 Harrison St between Greenwich and Hudson Sts (212-625-9463). Subway: 1 to Franklin St. Mon--Wed 5pm--1am; Thu, Fri 5pm--2am; Sat, Sun noon--2am. Average glass of wine: $14.