The Feed first look: Milk and Honey
Sasha Petraske's legendary LES cocktail bar is reincarnated as an expanded democratic drinkery in the Flatiron.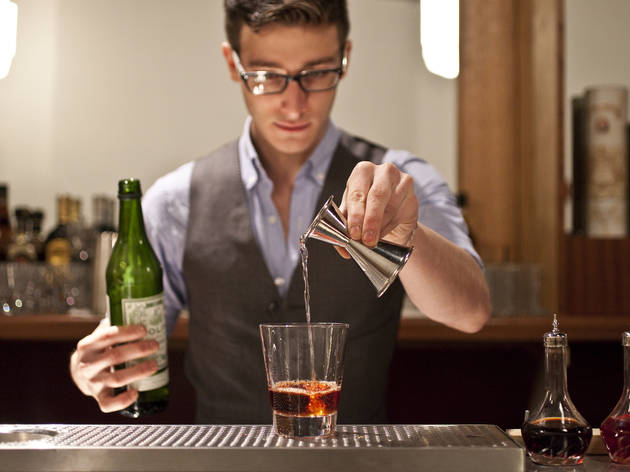 1/6
Photograph: Virginia Rollison
Bartender Theo Lieberman at Milk and Honey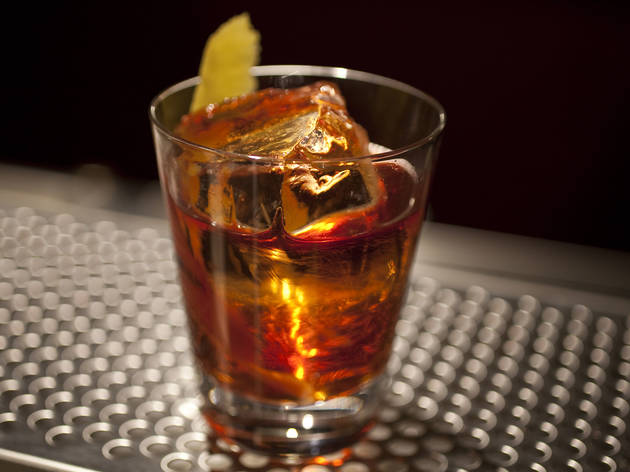 2/6
Photograph: Virginia Rollison
The Good Friday at Milk and Honey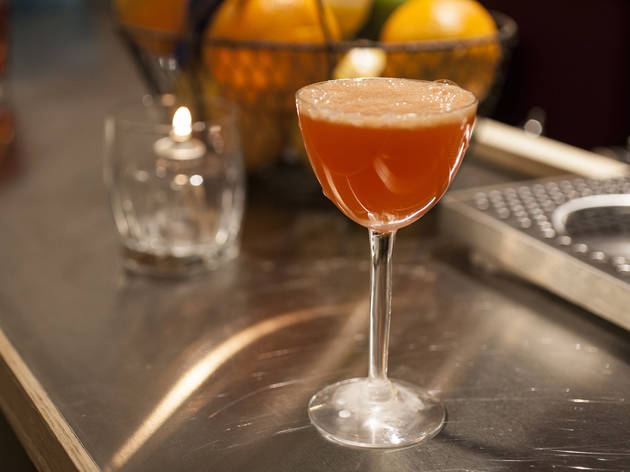 3/6
Photograph: Virginia Rollison
The Paper Plane at Milk and Honey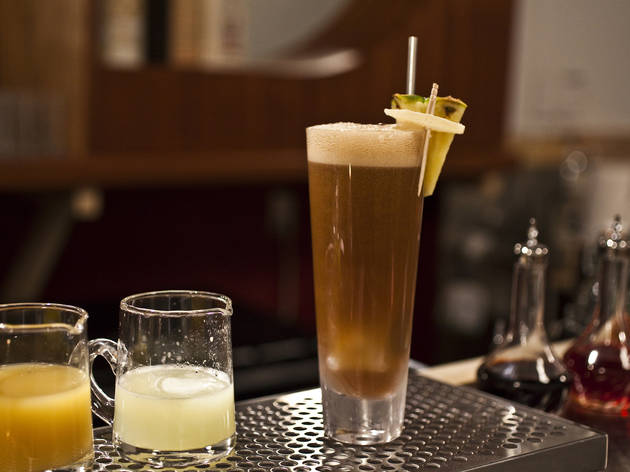 4/6
Photograph: Virginia Rollison
The Imperial Buck at Milk and Honey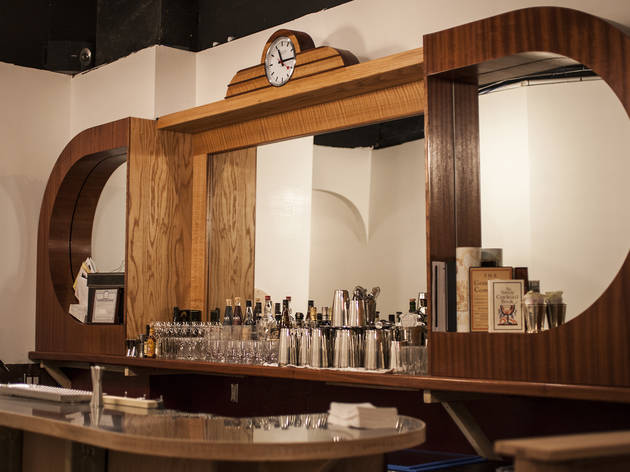 5/6
Photograph: Virginia Rollison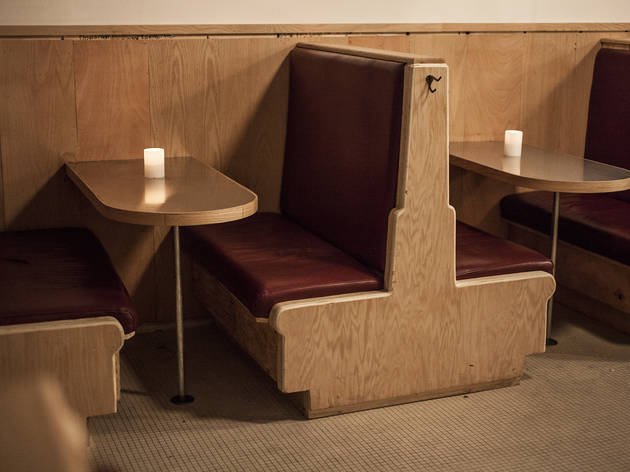 6/6
Photograph: Virginia Rollison
In 2000, Sasha Petraske recast the mold for the Gotham cocktail bar, igniting a worldwide fascination of pre-Prohibition tipples, with Milk and Honey—the reservations-only temple of mixology guarded by a secret phone number. Thirteen years and countless imitations later—the secret long out—the visionary Petraske shocked the booze cognoscenti with his recent Flatiron move of the legendary bar: Ditching the unlisted number, the relocated, expanded and now democratic drinkery—opened Wednesday night—will welcome walk-ins for the very first time. There are more changes afoot. In the coming weeks, look for bistro dishes (another new addition) such as club sandwiches, as well as an expanding library of whiskeys and rums and a near-comprehensive selection of aperitivi. But some habits die hard: Patrons still talk through their drink orders with barkeeps (there are no cocktail menus). Ask for one of the contemporary classics created at the original location, like the ginger-and-Scotch Penicillin or the Gold Rush, a honey-sweetened bourbon quaff. Sixty-two seats—set within Art Deco digs (pendant lamps, a Mondaine clock)—welcome all comers, but expect stiff competition for one of the six stools at the African-wood bar. As for Milk and Honey's old, shuttered LES space, it will find new life when longtime bartenders Michael McIlroy and Sam Ross—whom Petraske handed the keys—reopen it as Attaboy. 30 E 23rd St between Madison Ave and Park Avenue South (no phone)

Sponsored listing
White Oak Oyster Bar & Lounge
White Oak Oyster Bar in Hell's Kitchen is known for its raw bar. The selection of oysters from both coasts changes seasonally, and the bar's all day happy hour menu always includes $1 Bluepoint oysters. That's not the only thing on the menu, though. The Maryland crab cakes, buttermilk-battered Asian rock shrimp or house "dirty chips" topped with pulled pork, barbecue sauce and cheddar cheese would be perfect for sharing with friends. Want to keep you meal all to yourself? Order the classic burger with cheddar and candied bacon or the flatbread topped with speck, arugula, fig preserves, ricotta and honey. Of course, you'll need a few drinks to wash all of that down. In addition to a selection of wines and craft beers, White Oak also offers a few signature cocktails, like the Blackberries and Smoke, with pisco, single malt whiskey and pomegranate juice, and the Summer in the Winter, with mezcal, basil, cucumber juice and fresh lemon.
Venue says: "Prix Fixe Lunch, $33 p/p - 1 appetizer, 1 entree, 1 desert from our prix fixe menu, and a glass of wine, prosecco, Bloody Mary or Mimosa."