The Feed first look: The Dead Rabbit
Pick your poison—craft cocktails, brews, Irish whiskey—at this long-awaited FiDi tavern from Irish barman Sean Muldoon.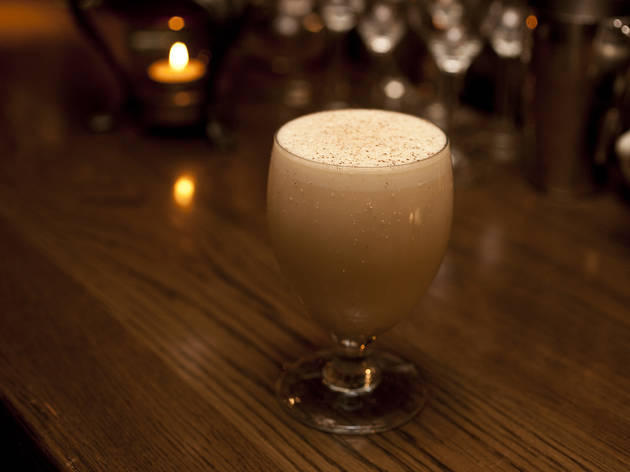 1/4
Photograph: Virginia Rollison
Baltimore Eggnog at the Dead Rabbit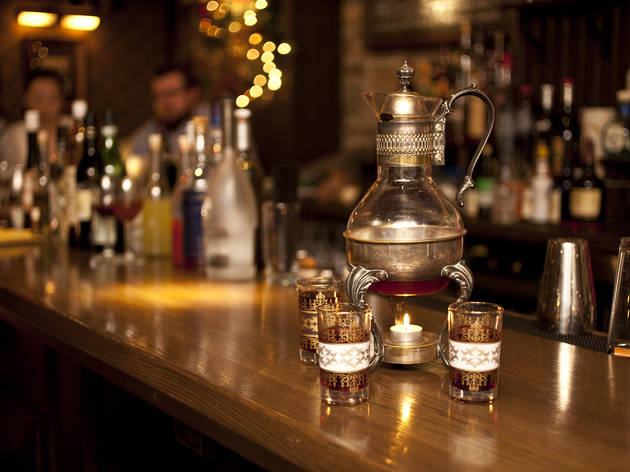 2/4
Photograph: Virginia Rollison
Alymeth at the Dead Rabbit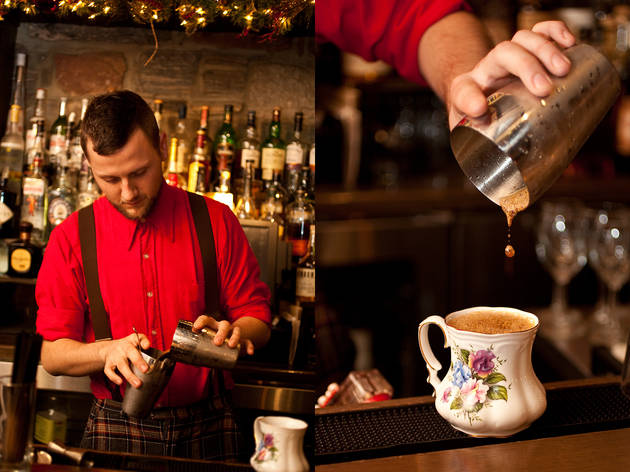 3/4
Photograph: Virginia Rollison
Jack McGarry at the Dead Rabbit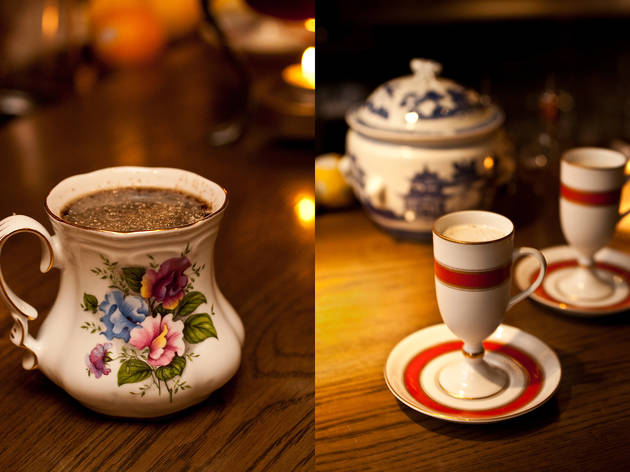 4/4
Photograph: Virginia Rollison
Porter Sangaree and mulled egg-wine at the Dead Rabbit
When modern
bar
owners reference the past, it's usually to evoke an era of tippling more civilized and fanciful than our own. Not so at this highly anticipated rough-and-tumble saloon (opening December 21st) from acclaimed barman Sean Muldoon, who ran Belfast's award-winning bar at the Merchant Hotel. More scalawag haunt than speakeasy, the spot takes its name from the dead rabbits that 19th-century New York gangs would pin onto sticks to intimidate enemies. Down a slug of Irish
whiskey
with a side of craft brew on the first floor, outfitted with a mural of the Civil War's hard-drinking 69th Regiment. At the
cocktail
parlor upstairs, sample from a list of 72 libations inspired by the creations of America's father of mixology, Jerry Thomas. The Red Cup is a brilliantly ruby cobbler—a type of fruity drink popular in Thomas's day—composed of calvados, port wine, cucumber and red currant. The menu of small plates tends toward heavy English fare: Scotch eggs, Welsh rarebit, steak-and-stout potpie. In the fashion of Emerald Isle pubs with shops attached, a tiny grocery offers homemade pickles, vinegars and jams to purchase on your way out.
30 Water St at Broad St (no phone yet)