Up-and-comers: The 86 Co.
A booze-marketing visionary and a cocktailing boss strike out on their own with a bartender-inspired spirits line.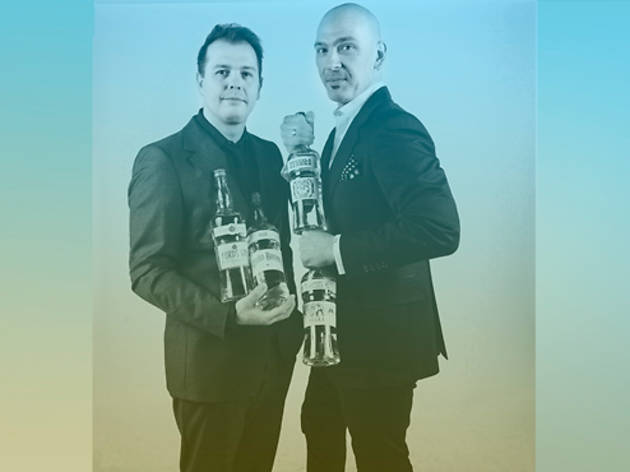 1/5
Photograph: Krista Schlueter
Simon Ford and Dushan Zaric of the 86 Co.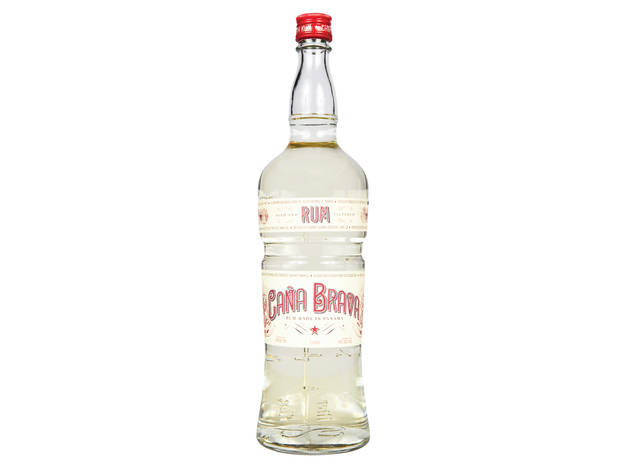 2/5
Photograph: Jessica Lin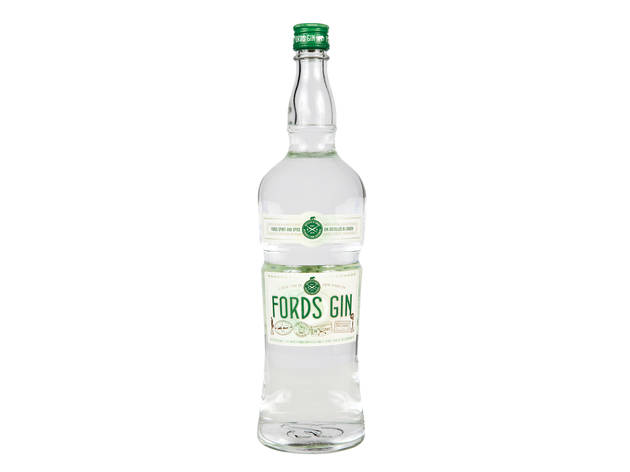 3/5
Photograph: Jessica Lin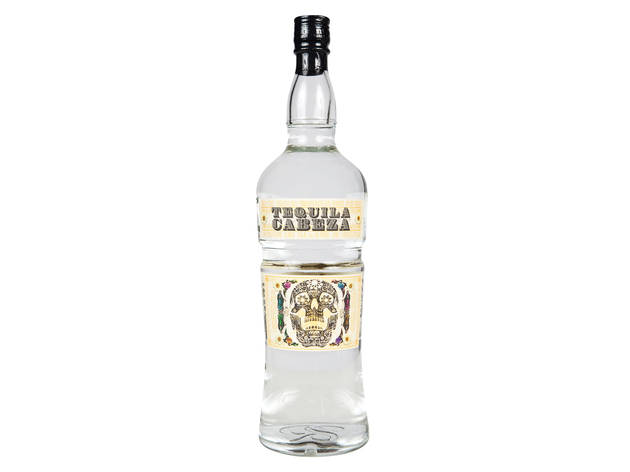 4/5
Photograph: Jessica Lin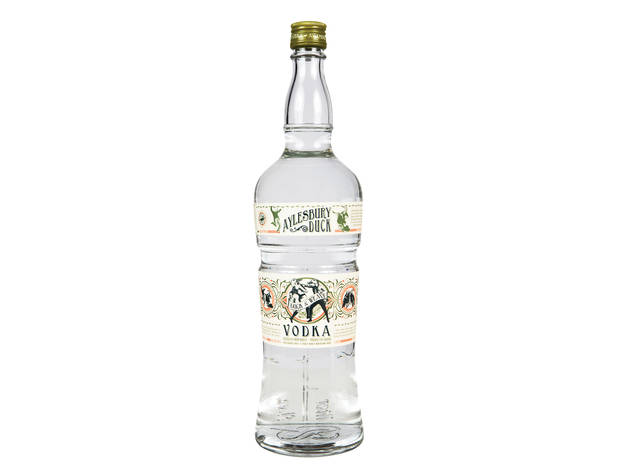 5/5
Photograph: Jessica Lin
Employees Only
, asked when mapping out their new venture, the 86 Company. "Brands already exist by the truckload," says Ford. "But the bottles are just so unfriendly for the bartender, and the spirits are made as spirits [not mixing ingredients]." After surveying dozens of
bartender
friends, Ford and Zaric designed their bottles with über-functionality in mind, using long necks for consistent pouring, tapered bases that fit into speed rails, and fluid measurements on the side to ease inventory and batching drinks. In the past couple of months, the pair started rolling out four products: Caña Brava Rum, Fords Gin, Tequila Cabeza and Aylesbury Duck
Vodka
. Each has its unique aspects: The 1920s-style
rum
is made by the former Cuban Ambassador of Rum, once a legendary Havana Club distiller, and the gin has an amped-up juniper profile, balanced with sweet botanicals, and thick viscosity engineered for an exceptionally silky martini. But across the board, the spirits were formulated for mixing in cocktails—drier, boldly flavored, priced to move and highly versatile to work in a range of classics. In New York City, you can find them served at 88 bars, including vaunted dens of mixology
Pegu Club
,
PDT
and
Clover Club
, as well as stocked in shops like
Union Square Wines
($30–$43). And while they were created with barkeeps in mind, their charms—affordable, expertly distilled, jack-of-all-trades hooch—easily translate for the home tippler.
Sponsored listing
Sweet Polly
Sweet Polly is like that perfect girl in high school: undeniably beautiful and effortlessly cool, armed with brains to back it all up. At this Prospect Heights bar from Hungry Ghost owner Murat Uyaroglu, the tables are consistently packed with well-heeled Brooklynites; the space is stunning, with gilded tin ceilings and a lush garden wall, and the cocktail execution is fingertip-kissing good. And like with the school-days Polly of your past, there are plenty of times you'll feel ignored, but just when you're about to smack-talk her, she gives you an extra sample of beef jerky. ORDER THIS: Bartender–co-owner Bruno Dias's cocktails highlight unusual ingredients, like green bell peppers, BBQ bitters and yogurt, that are sure to satiate curious palates. The Golden Eye ($13) is a standout: Stumptown cold brew is stirred with Icelandic vodka, herbal Italian amaro and chocolate bitters to create a rich, velvety, caffeine-blasted drink. The bar's head turner, however, is the rosy Rocket Lunar ($13), which is set in a snifter topped with egg-white foam and a grilled dehydrated pineapple. Inside the cup, BBQ bitters curb the sweetness of the drink's kalamansi syrup and aged cachaça, along with an added touch of cinnamon from tiki bitters. GOOD FOR: A grown-up date for that prospective S.O. who's slightly out of your league. Everything is on point for romance: The ambience is sumptuous, the cocktails are unconventional, and the circular, candlelit tables are tailor-made for two. Plus, t
Venue says: "Introducing: -The Komfortably Knumb A play on Smash with Kumquats and Aquavit.Refreshing citrus flavors with touches of caraway and anise."