Sometimes it can be hard being single in New York. Bars are crowded, the dating scene is exhausting and guys suck. But after awhile, you start to realize there are some things in this city better than spending a night cuddling on the couch or playing footsie at a tapas restaurant. Who needs guys when you have rooftop bars?
1. Coffee lines that move inexplicably fast. At least Think Coffee doesn't slow you down.
2. Happy hours that offer you free food. You didn't have to ask them to share.
3. Subways that announce they're running on a different track, and that track gets you home even faster. It's like the MTA knew what you wanted without you even having to ask.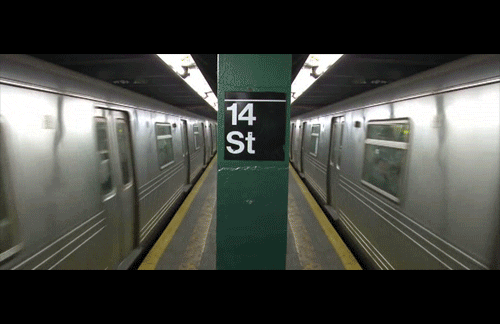 4. Bodegas that give you something for less money if you're a couple cents short. They get that you're good for it.
5. Seamless on a hungover morning. All of your needs are met.
6. Eating Joe's Pizza and Ample Hills Creamery in the same day because you live your life in a no judgments zone.
7. Gorgeous, and hella cheap, furniture at Housing Works that will be there for you no matter what.
8. The Hudson River Park. At least that gives you some space.
9. Winning the Shakespeare in the Park lottery, because at least the Public Theater knows how to make you feel special.
10. Drinking at Grand Banks or The Frying Pan. Finally, something that makes you feel weak in the knees.
11. Sample sales at 260 Sample Sale that support you in all your professional endeavors.
12. Midnight screenings at Sunshine Cinema. The most fun you can have with the lights off.