It's one of the greatest questions you could ask a New Yorker—Mets or Yankees? Yanks fans outnumber Mets fans almost two-to-one, but those scrappy underdogs are still considered one of NYC's two dominant
baseball
teams. (And both of them are better than the Red Sox, at the very least.) Mets won this year's Subway Series against the Yankees, but the rivalry goes back way, way farther than that. We broke down the two teams from the same hometown and
compared the opposing sides
of NYC sports fandom that have been taking over discussions at
sports bars
for decades. Whose team are you on?
1. Yankee Stadium patrons eat classic hot dogs and $12 beer, along with Parm sandwiches and Brother Jimmy's BBQ, but Citi Field's food is a home run. (Shake Shack, Blue Smoke, Fuku, Pat La Frieda, Papa Rosso….)
2. With 27 World Series wins, Yankees fans are cheering for the best...but they know it. It's harder to hate an underdog with a measly two trophies.
3. Mets fans got the new Citi Field stadium in 2009. They loved it. The new Yankee Stadium also opened 2009. It just made fans miss the old one.
4. Yankees fans brag about having the highest payroll at $224 million. Mets fans make fun of them for having the highest payroll.
5. Both teams cheer for poached players: The Yankees stole Carlos Beltran from the Mets, and the Mets stole Curtis Granderson from the Yanks.
6. Most Mets fans live in Queens, Brooklyn, Staten Island and Long Island. Most Yankees fans live in Manhattan, the Bronx, New Jersey, Connecticut and Westchester. Sounds about right.
7. Mets fans usually root for the Jets. Yankees fans usually root for the Giants. (It's to stay color-coordinated, right?)
8. The Yankees have Jay Z as a fan. The Mets have Jerry Seinfeld as a fan. Both are winners.
9. The Yankees clean up nicely. The Mets love their beards.
10. Mets fans nicknamed Thor and the Dark Knight (aka Noah Syndergaard and Matt Harvey). The Yankees have the not-so-creatively nicknamed A-Rod.
11. Mets fans have Mr. Met. The Yankees are too cool for a mascot.
12. Yankees fans pay up to $500 for tickets. Mets fans are basically bribed into going to games with $15 tickets.
13. The Yankees' colors are navy and white, so fans can dress for a game without even trying. The Mets' colors are blue and orange, a combination found in no one's closet ever.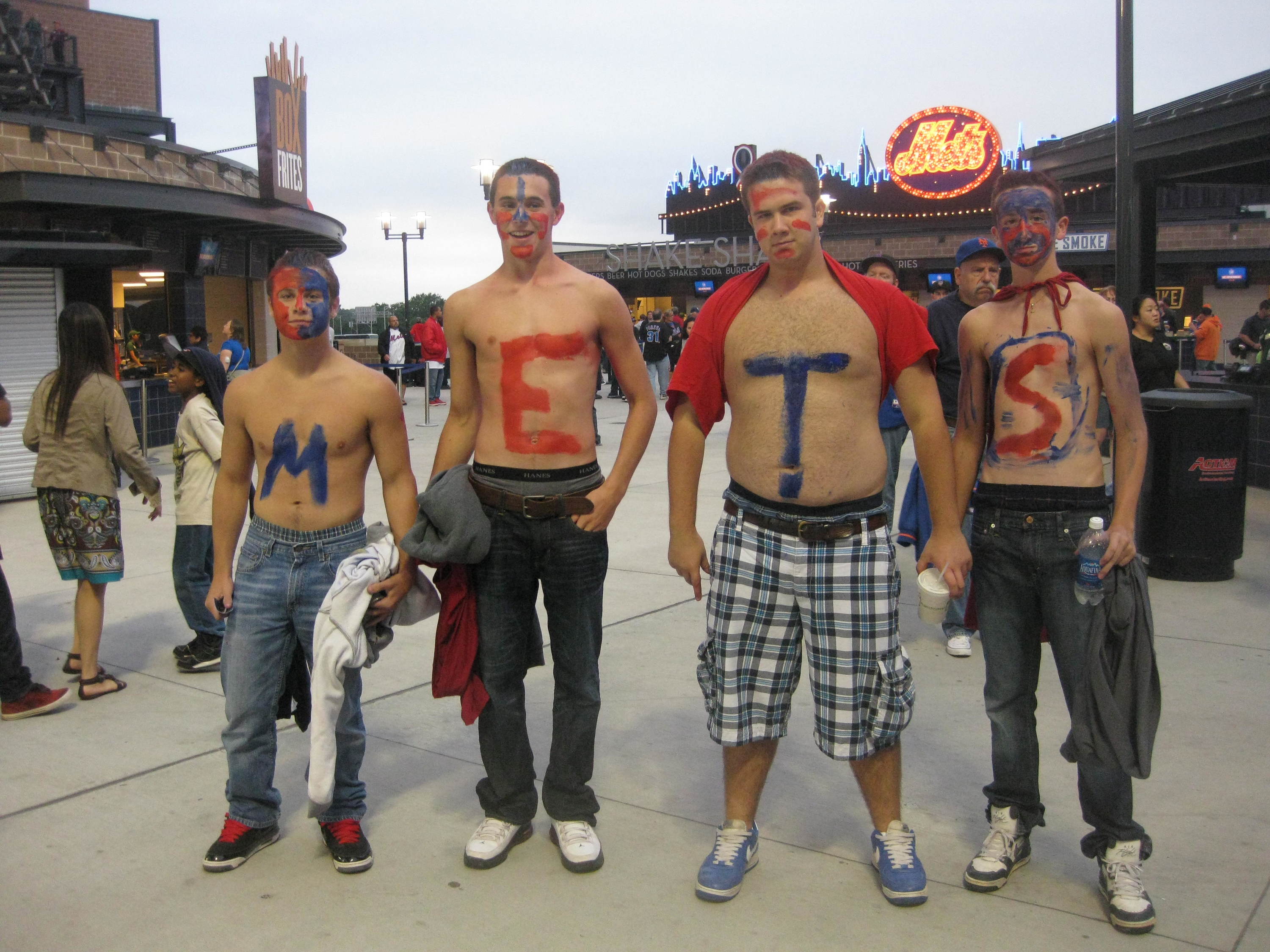 14. Yankees fans loved to root for Derek Jeter…but Mets fans made fun of A-Rod. Wash.