Baseball showdown! Yankee Stadium vs. Citi Field
Time Out has all your bases covered on what to expect for baseball season's opening day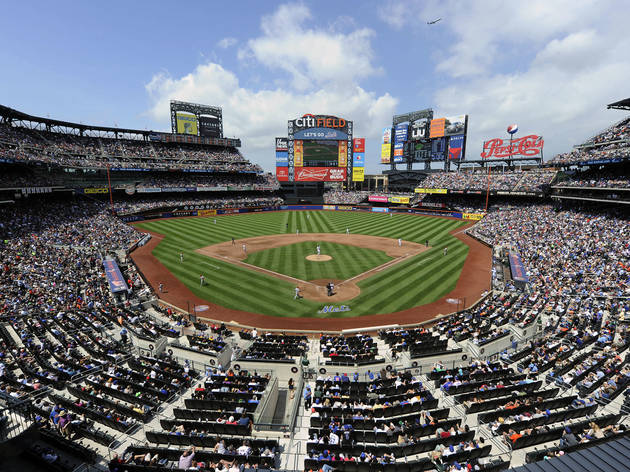 1/7
Photograph: Marc S. Levine/New York Mets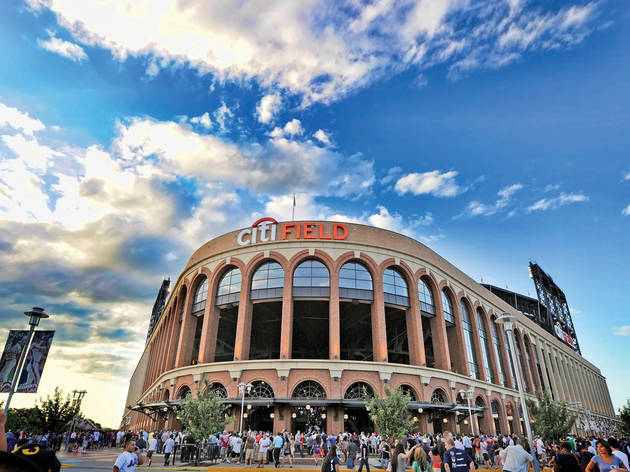 2/7
Photograph: Marc S. Levine/New York Mets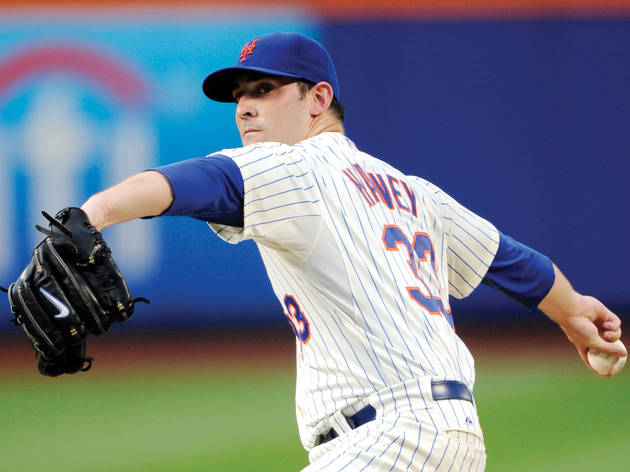 3/7
Photograph: Marc S. Levine/New York Mets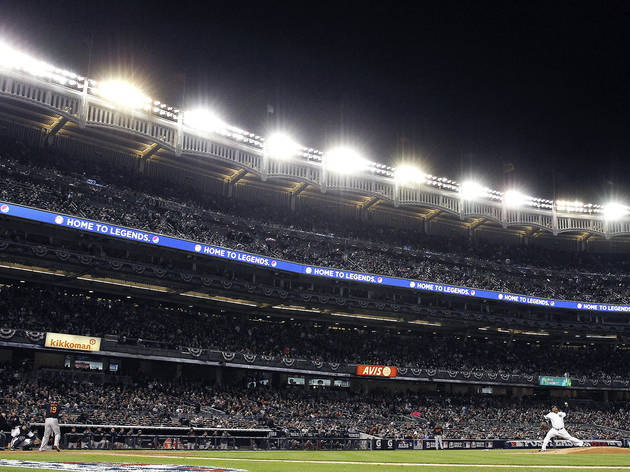 4/7
Photograph: Courtesy New York Yankees. All rights reserved.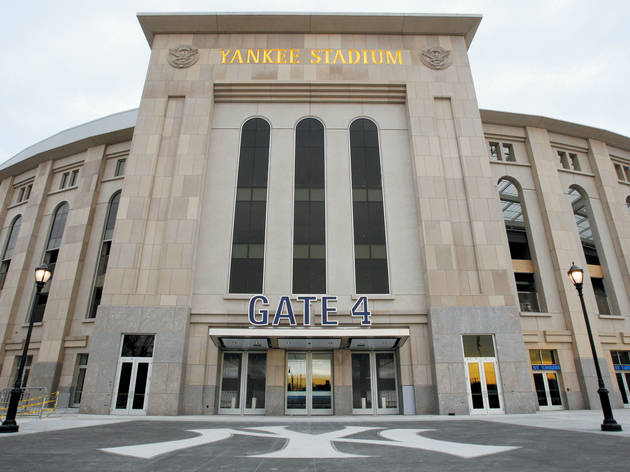 5/7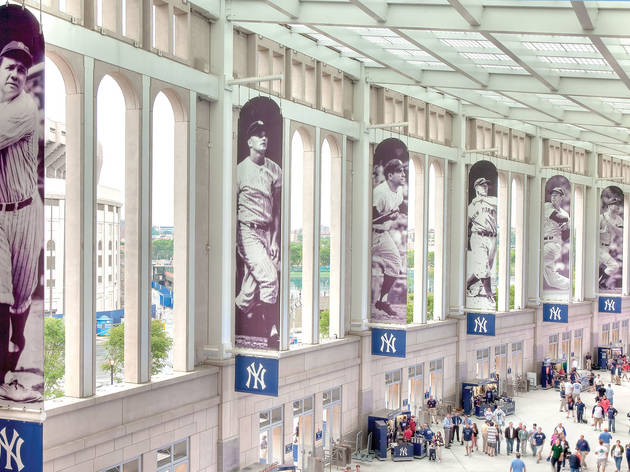 6/7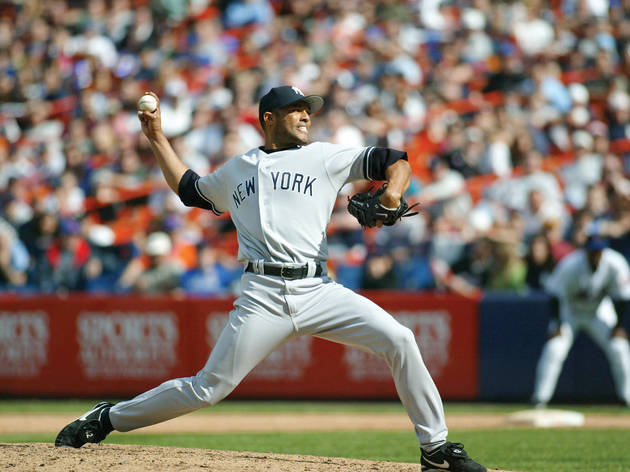 7/7
grub
), some things stay the same (depressingly dim prospects of a championship in
Queens
). See how the hometown teams and their respective
stadiums
stack up in 2014.
---

Yankees






Mets

---

The club made huge moves this off-season, placing big bets on former Red Sox center fielder Jacoby Ellsbury and highly touted Japanese pitcher Masahiro Tanaka.


New players
to watch



The Mets nabbed ex–Yankee outfielder Curtis "The Grandy Man" Granderson and potato-sack-shaped innings-eater Bartolo Colon.

---

Besides the standard hot dogs and Cracker Jacks, check out Brother Jimmy's BBQ offerings and Parm's meatball sandwiches. The beer is mostly domestic and imported macro brews.


The grub



In addition to fare from Shake Shack and Blue Smoke, the stadium unveils two new Empire State craft-beer stations, offering suds such as Bronx Brewery Pale Ale and Queens Brewery Lager.

---

If you remember the rabid fandom of the '90s toys, Ty Beanie Buddy Day (Sept 21) will be a can't-miss (the promo is really for kids, so make sure to bring a niece or your pal who always gets ID-ed).


Freebies


Considering you can buy a ticket for as low as $15, the team's "Free Shirt Fridays" is basically a form of bribery, value-wise. We'll take it.

---

Turn up early to Old-Timers' Day (June 22) to see retired players don pinstripes for an on-field exhibition (last year Reggie Jackson and Rickey Henderson took part).


Theme night



Postgame concerts give you the chance to sing along to "In da Club" (50 Cent, June 14), "The Power of Love" (Huey Lewis & the News, July 12) and "I'll Make Love to You" (Boyz II Men, Aug 16)

---

@Yankees offers daily lineups, score updates and other dry factual news befitting the notoriously professional organization.


Twitter presence



Since Mr. Met (@MrMet) made his Twitter debut in March, the mascot has already proved himself to be a master of short-form wit and a prolific selfie taker.

---

River Avenue is littered with divey watering holes: The Dugout (between 161st and 162nd Streets) is a good stopping point for some pregame hydration at sub–stadium prices (beers bottom out at $3).


Pregame beer spot




None. Brown-bag it on the subway at your peril.

---

Longtime shortstop Derek Jeter has announced that this will be his last season, so expect fanfare surrounding his departure (heartwarming or nauseating, depending on your POV).


One thing to know



Last year the Mets finished third in the NL East, which is their best since 2008. And for what it's worth, David Wright was named the "Face of MLB" for 2014.

---

The club made huge moves this off-season, placing big bets on former Red Sox center fielder Jacoby Ellsbury and highly touted Japanese pitcher Masahiro Tanaka.


Odds of winning the
world series



…while the Amazin's odds are more of a long shot at 100-1. Who doesn't like an underdog?

---
AND THE WINNER IS

… A tie! The Yankees might have more action on the field, but the Mets excel at the accessories of the game. Choose wisely.
Sponsored listing
Paul's on Times Square
Searching for a restaurant in Times Square that specializes in something other than hot dogs and hamburgers? Paul's serves modern Italian fare for both lunch and dinner. Start with beef carpaccio ($19.50) or a burrata caprese salad with truffle oil ($19) or an antipasto plate including prosciutto, salami, parmesan and eggplant caponata ($14.50). For the main course, there is plenty of pasta, including linguini with white wine and clams ($20) and sun-dried tomato ravioli in thyme cream sauce ($26.50). The menu also includes personal pizzas topped with everything from prosciutto and arugula ($17) to duck confit and caramelized onions ($22) to Maine lobster and grilled corn ($29). If you're looking for a protein-centric entree, the lamb osso buco with mushroom risotto ($37) or Tuscan seafood stew ($36) might tempt you. In need of refreshments after a long day of sightseeing? Paul's offers a menu of signature cocktails including a chocolate martini and blue margarita ($15-$17).
Venue says: "Fun, fine dining experience with friendly service & delicious Italian food in the heart of NYC."