We wouldn't necessarily recommend that everyone subject themselves to Mötley Crüe's Final Tour, which visits Jones Beach and PNC Bank Arts Center, Alice Cooper in tow, this weekend. But there's a certain over-the-top charm to the glam-rock survivor's live show that you have to respect. Case in point, drummer Tommy Lee's perennial obsession with drum sets that tilt, rotate, spin upside down, and fly over the crowd. This tour, which the band promises will be its last, features a drum-coaster of sorts, on which Mr. Lee regales the crowd with a hip-hop-EDM drum solo medley. We've stitched together a primer on the band's extravagant set pieces through its three-decade history.
And if you already have Labor Day weekend plans, no need to worry: They'll be back to play Madison Square Garden on October 28.
Welcome to the Theatre of Pain Tour (1985)
Key moment: The gears start to turn, literally, as the drum set tilts 90 degrees to present a top-down look at kit and player.
Girls Girls Girls Tour (1987)
Key moment: The set summersaults in a cage reminiscent of a giant steel hamster ball. Tacoma was never quite the same.
Dr. Feelgood World Tour (1990)
Key moment: The drum set flies above the crowd: a leather-underwear-clad Tommy Lee bangs away to a jukebox medley of classic-rock songs the band did not write.
Multiple tours with the "360 Drum Rollercoaster" (2011–2013)
Key moment: A "lucky" audience member straps in alongside Tommy and rides the Froot-Loop-shaped drum-coaster.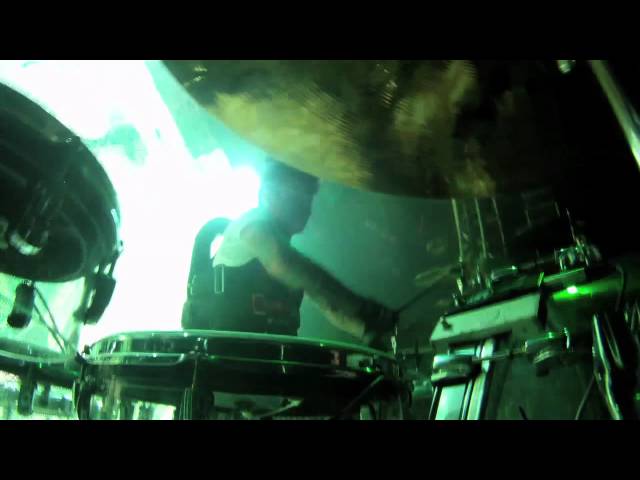 Final Tour with "Cruecify" drum set (2014)
Key moment: The drum set rotates on several axes and navigates a track above the audience's head as Tommy Lee jams to a mashup of Skrillex and hip-hop beats.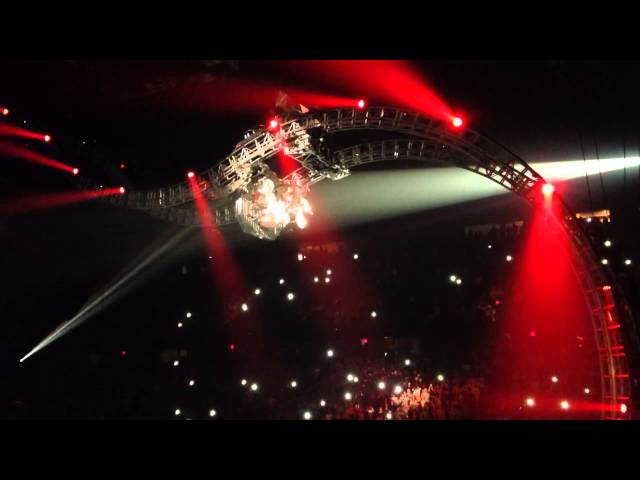 Bonus clip: "Livewire" (1983)
Key moment: Anytime Vince Neil yells "Liiiiive Wiiiiah!"
Comments