A new art installation has taken over the Oval Lawn at Madison Square Park, and it looks like something straight out of Star Wars.
The work, titled Whiteout, is made up of hundreds of white, glowing spheres suspended two feet above the ground by an array of cables and steel poles. The orbs sway with the wind, creating a surreal wavelike effect, and are programmed to change in appearance throughout the day.
The installation is by Erwin Redl, an Austrian musician who has established himself as a noteworthy installation artist. The name of the work, he says, is derived from the weather condition in which snow alters visibility.
Visitors can't walk through the installation, though—Madison Square Park replants its lawn during the winter, and it's off-limits to the public. Even so, the piece turns the lawn into a surreal, dreamlike imaginarium.
Whiteout will be on view through March 25, 2018.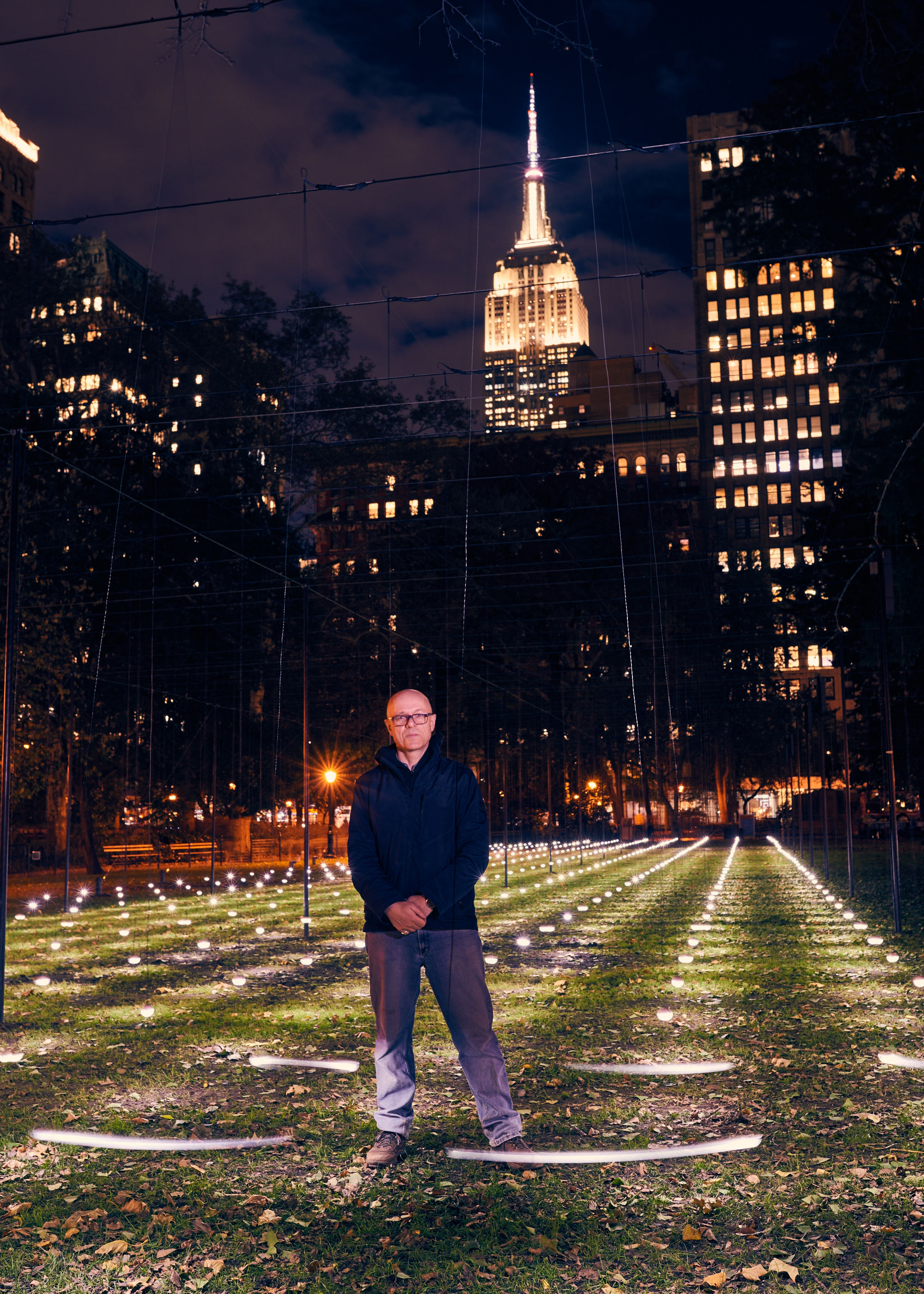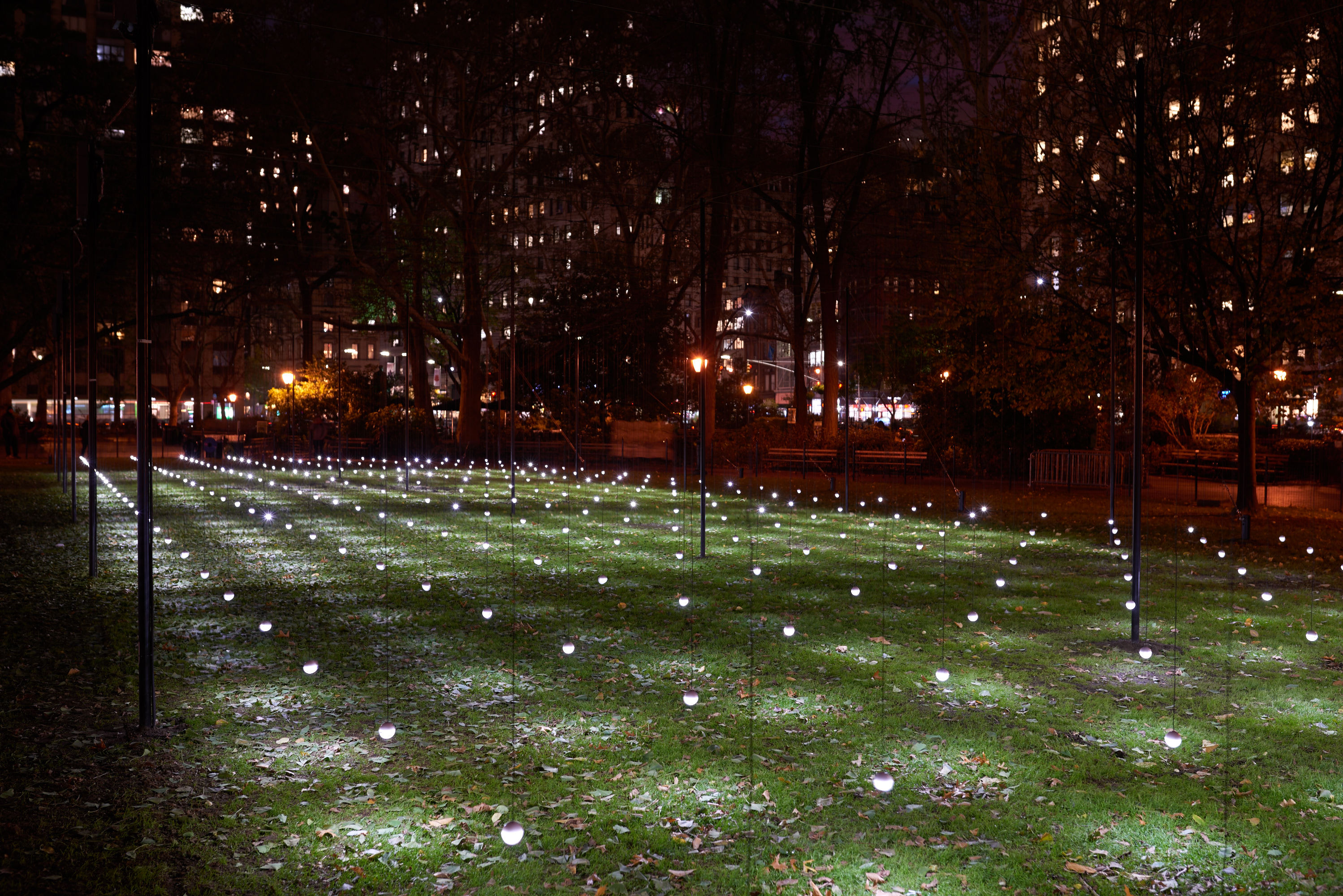 Sign up to receive great Time Out deals in your inbox each day.