Each week, we interview an interesting and stylish New Yorker about his or her life in the city. Meet Adam J. Kurtz, an author and illustrator living in Williamsburg, Brooklyn.
Tell me about your work.
I self-publish a calendar called Unsolicited Advice. [My books] 1 Page at a Time and Pick Me Up (out in October) are both interactive journals, like childhood paper goods for adults. One of my favorite pages says, "You could live forever! But in case you don't, what should your tombstone say?" It's like, Hey, you're gonna die; let's talk about it.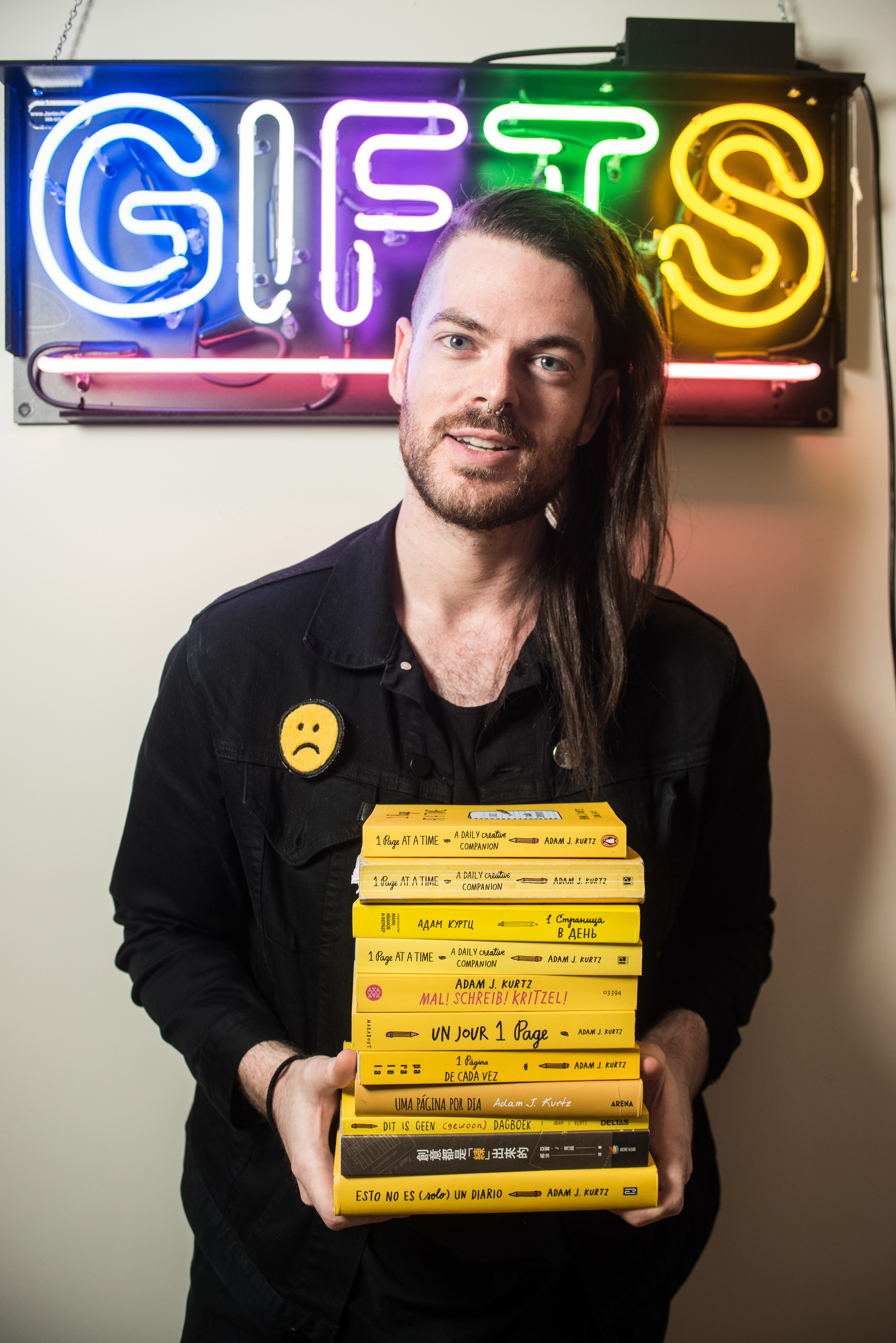 What about your online store?
The gift shop has always been this weird umbrella for individual small-scale products. The SORRY I AM SUCH AN ASSHOLE balloons really took off, and I have buttons and key chains and pins.
Your LIKE shirt is all over Instagram.
The shirt was an art project. My friend sold them at this art show that was all portraits of gay men done by other gay men. Basically, 50 super-cute dudes left with this shirt and posted, and it triggered selfies on selfies.
What's your creative philosophy?
I try to make things that help others communicate. We're all sort of crawling through the shit. Half the time, I'm just making things that are me telling myself what I need to hear. I have a dark sense of humor to get me through.