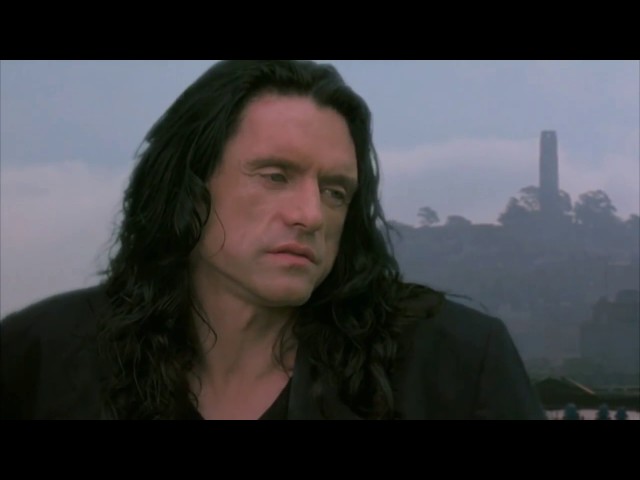 This weekend, Sunshine Cinema in the Lower East Side is hosting a run of midnight screenings of The Room, which is widely regarded as the worst movie ever made. The script is terrible. The direction is an affront to the art of cinema. It feels like a movie that was designed to be bad.
But in the 14 years since its release, The Room has developed a massive cult following. Cheesy lines like "You are tearing me apart, Lisa," and "Oh hi, Mark," have become catchphrases among the people who line up to watch it at theaters across the country. The creation of the film is even getting its own light this year with the release of The Disaster Artist, in which James Franco plays Wiseau.
Its writer, director and star, Tommy Wiseau, has become one of the strangest enigmas in American pop culture. It's unclear where he is from (he says New Orleans, but his accent suggests otherwise) or where he got the $6 million to fund the film.
If you're confused as to why such an objectively terrible film could garner such a devoted fan base, you need to head to a movie screening of it. It's one of the most delightful moviegoing experiences you'll have. At any given showing, audiences recite along with key lines and throw plastic spoons at the screen whenever a set of strange stock photos of spoons show up in the background, and some attendees even bring a football to reenact the several scenes in which the film's characters play catch. It's a nerdy, interactive experience that turns pretty much any trip to the movies on its head.
There are three screenings (two at 11:55pm and one at 12:15am) at Sunshine on both Saturday and Sunday nights. Tickets for three of the shows had already sold out by the time this article was published, so if you're planning on going you ought to secure your spot sooner rather than later.
Sign up to receive great Time Out deals in your inbox each day.