Bette Midler and Hello, Dolly!: It's a perfect match. For years, Broadway fans have yearned for a revival of Jerry Herman and Michael Stewart's classic 1964 musical, about a lovably pushy turn-of-the-20th-century marriage broker who sets her own sights on landing a Yonkers half-millionaire. But like Herman's other 1960s great-lady musical, Mame, Hello, Dolly! requires a huge star at its center. And now it has one: Producers confirmed today that Midler will headline a new Broadway production, set to open in April 2017.
Midler has always been at the top of everyone's dream list to play Dolly Gallagher Levi. Years of how-much-you-wanna-Bette? speculation burst into bliss last night at 10:09pm, when Midler tweeted a none-too-subtle hint of the news to come:
Well HELLO! This Dolly has an announcement coming tomorrow ! Stay tuned!

— Bette Midler (@BetteMidler) January 19, 2016
Today she was less coy:
Yes, I am taking on the role of the beloved Dolly Levi in "Hello, Dolly!". We open next year on Broadway! So excited!

— Bette Midler (@BetteMidler) January 19, 2016
The role of Dolly was originated, of course, by the otherworldly Carol Channing, who went on to play it more than 5,000 times. It was Channing, in fact, who played the role in the show's last two Broadway revivals, in 1978 and 1994. She was 73 in the latter, and there was talk at the time that perhaps she was long in the tooth to play a role written for a woman in her forties. (The opposite complaint greeted the 27-year-old Barbra Streisand's casting in the 1969 movie.) Midler will be 71 next year, but who cares? 70 is the new 50, and as anyone who has seen Midler perform live in the past ten years can attest, she's still got showbiz gusto to burn.
The good news is not just limited to Midler. It is hard to think of a more ideal director for this project than Jerry Zaks, who has helmed several of the most successful revivals of classic American musical comedies in the past 30 years: Anything Goes, Guys and Dolls and A Funny Thing Happened on the Way to the Forum. Warren Carlyle, who won a 2014 Tony for After Midnight, will choreograph. Scott Rudin, one of the savviest producers out there, will be running the show.
And the prospect of a long and successful revival of Hello, Dolly! inevitably raises the delicious question of which great ladies could be brought in to replace Midler when she leaves. In the original production's long run, Channing's successors included Ethel Merman—in her final Broadway role, and her only one as a replacement—as well as Ginger Rogers, Betty Grable, Martha Raye and Pearl Bailey (who led an all-black cast). It's hard for a dreamer's mind not to wander to names like Patti LuPone, Bernadette Peters and Kristin Chenoweth.
But the story today is Bette Midler, and what a story it is. Here's what Herman himself says about the casting: "Who is out there that has the necessary stature, warmth, the incredible talent and ability, and especially the singular, outsized personality that I was looking for in a 21st Century Dolly? Only one person: Bette Midler. Only Bette could bring Dolly brilliantly back to 'the lights of 14th Street!'"
We share his excitement. The Divine Miss M performed three concert shows on the Great White Way in the 1970s, and has been back more recently as a producer of 2011's Priscilla Queen of the Desert and the star of the 2013 bioplay I'll Eat You Last: A Chat with Sue Mengers. But Midler has not appeared in a bona fide Broadway musical since the original production of Fiddler on the Roof, in which she took over the role of Tzeitel. Before the Continental Baths, before The Tonight Show, before The Rose and Ruthless People and Beaches and Big Business and Hocus Pocus and the hit pop ballads and the shows in Las Vegas, Midler was dancing with brooms in "Matchmaker, Matchmaker." Department of Coming Full Circle: Hello, Dolly! is adapted from a Thornton Wilder play called–what?–The Matchmaker. Could this all be more bashert?
Here she is on the 1968 Tony Awards broadcast: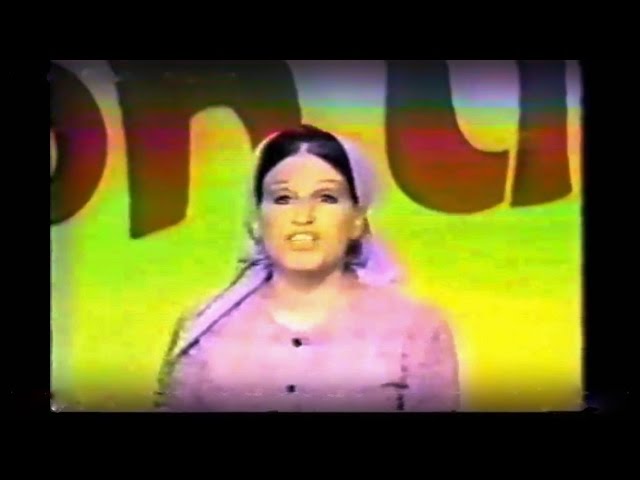 We are confident she'll sweep us off our feet in Hello, Dolly! too.