We know every day in New York City is like living in an action movie: You're constantly dodging speeding taxis, running for the subway car and avoiding strangers with wild eyes. But if you're a Bushwick resident, your neighborhood is about to get the action thriller treatment in a new movie being filmed this summer with the exciting title, Bushwick.
RECOMMENDED: See the full Bushwick, Brooklyn guide
The film from XYZ Films and Bullet Pictures will star Suburgatory actress Jane Levy, who plays a 21-year-old gal named Lucy who steps out of the subway (Myrtle-Wyckoff perhaps?) to discover things are seriously amiss. Bushwick (the 7th most stylish neighborhood in the world) is under attack, and Lucy must "cross the treacherous five blocks of Bushwick—littered with looters, local militias, the invading forces, and one crazy cousin—in order to get home and be reunited with her grandmother," Deadline reports. Damn, this Lucy is lucky her relatives live in the city! Free rent, anyone?
Here are five disasters Lucy might run into on her adventure:
1. Lucy puts her name in at Roberta's and heads to Tandem to have some drinks during the two-hour wait for a table, only to return to find there is no record of her reservation!
2. Lucy bought expensive tickets to a big New Year's Eve warehouse party... and it gets canceled at 10pm.
3. Lucy heads to the Boobie Trap, only to find that some conservative yarn-bombers crocheted bras on to every exposed breast.
4. Lucy has had a crazy long week and has been looking forward to Saturday brunch, like, forever. But when she finally sits down at Dear Bushwick, the waitress tells her they're totally out of Bloody Mary mix.
5. Lucy is on her way to work, minding her own business, when she is suddenly bombarded by a crowd of people shouting, "Hey, do you have a minute, my experimental art show is going on around the corner and I'd love you to see it."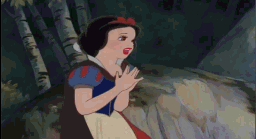 Good luck out there, girl.