Ice Theatre's Skate Concert Series at the Rink at Rockefeller Center kicks off with a free performance on February 25 that pays tribute to the skater, dancer and choreographer Alyssa Stith. A member of Ice Theatre for nearly ten years, Stith took her life on November 30. She was 40

As a black figure skater, Stith was an anomaly, but it was her soulful performances that made her stand out even more. The Ice Theatre program highlights a reprise of Once Again, which was choreographed for Stith and Tyrell Gene by Heather Harrington. (Here, it will be skated by Elisa Angeli and Gene.)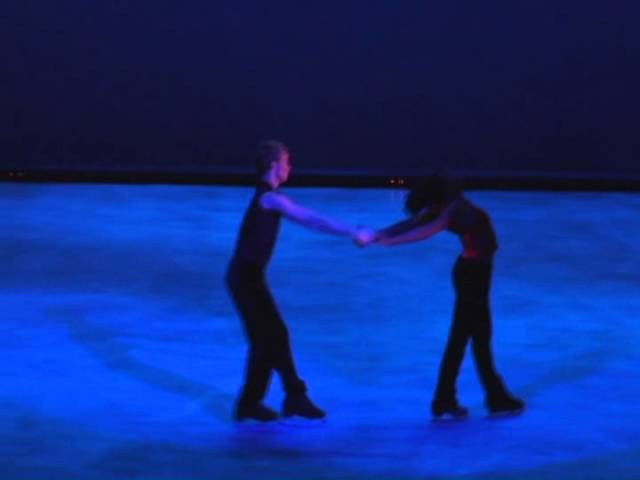 Moira North, Ice Theatre's founder and artistic director, says after leaving Ice Theatre, Stith married and moved to Denmark; she later separated from her husband and relocated to the Baltimore-Washington D.C. area.
There are a lot of questions, because her personality over the ten years that I worked with her was very upbeat and very funny and happy," North says. "The irony is that several of the pieces that she's most known for are kind of dark, especially Heather's piece—it has to do with dominance and yearning and letting go. It ends up being the perfect piece in terms of the repertory that she had skated.
The program also includes
Journey to Solace
choreographed by Deneane Richburg and notably performed by Rohene Ward, Jason Brown's much-admired choreographer. Remember his "Reel Around the Sun" number? If not, watch it immediately: It will cheer you up. (Sorry about Scott Hamilton's commentary.)
The show kicks off with Kimberly Navarro's "The Promise," an piece that focuses on edge-work and promises to be stunning. The company, which often performs at
Sky Rink at Chelsea Piers
in the fall, is full of world-class skaters; watching skating outside is as lovely as
skating outside yourself
. "I hope it's a beautiful, sunny, but cold day," North says before adding quickly, "Not too cold." We hear that.
Ice Theatre of New York performs at the Rink of Rockefeller Plaza Feb 25 at 1pm.