Remember that wonderful time in April when Purina One opened a pop-up cat cafe in NYC and made furball fans everywhere melt with delight? Well that, our feline-loving friends, could be permanent! We're not "kitten" you, guys. Little Lion just started a crowdfunding campaign for the very first cat tea house (or should we say "purr"adise?) and if they reach their goal of $65,000, New Yorkers everywhere will be able to enjoy quality cat time on the daily.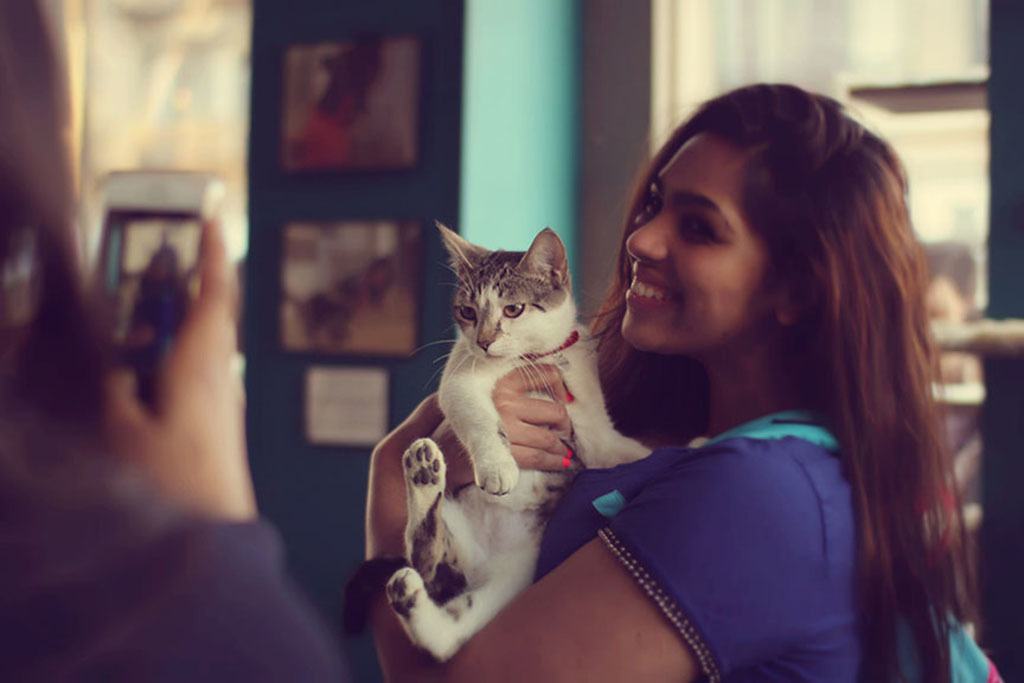 Cat cafe...Courtesy Creative Commons/Flickr
Little Lion founder Erin McShane plans to partner with Anjellicle Cats Rescue and Animal Care and Control to take in 10-20 cats and kittens for what would become a New York-based cafe/shelter. McShane told Gothamist she wants to create a safe space for cats in a city so hectic there's often no time for pets, as well as create hub for cat-lovers who (in many circumstances) can't adopt a kitten of their own. If Little Lions reach their goal, we can expect the permanent tea house to open in Spring of 2015. In the meantime, head to a film festival all about cats or continue musing ("meow"sing?) about the perfect adorable cat scenario. We'll leave you with this photo of a cat lying on books (because cats are smarter than you).
Cat lying on books... Courtesy Belle Cheves