Last fall, the team behind East Village cocktail favorite Pouring Ribbons rejigged the bar's concept, launching the first in a series of creative cocktail menus built around specific themes. That inaugural iteration, a fall menu inspired by America's iconic Route 66, will now give way on April 13th to a springtime drinks list based on the Silk Road, that 2,000-year-old superhighway connecting China to the Mediterranean Sea.
A collaboration between all members of the bar team, including owner-bartender Joaquín Simó, partner Shannon Tebay and head bartender Demario Wallace, the menu comprises 20 continent-traversing sips as diverse as the disparate locales they allude to. Gin lovers can try creative director Amanda Elder's Painted Veil (pictured above), fusing Chinese pu-erh tea with citrusy London dry gin, baijiu and housemade amaro in a tea pot, while whiskey fans can sip barman Sam Johnson's Bread & Circuses, spotlighting Dutch genever in a mix of Ragtime rye whiskey, toasted barley water and Lustau East India Solera sherry.
The new hard-copy menu, brought to life by Elder, will nod to the tapestries, fabrics and textiles traded along the road with traditional patterns and materials. The bar itself will also tout thematic decor, with a colorful backdrop of silk paper fans lining the counter. See below for more photos of Pouring Ribbons' Silk-Road-inspired cocktails and head down next Wednesday to try them.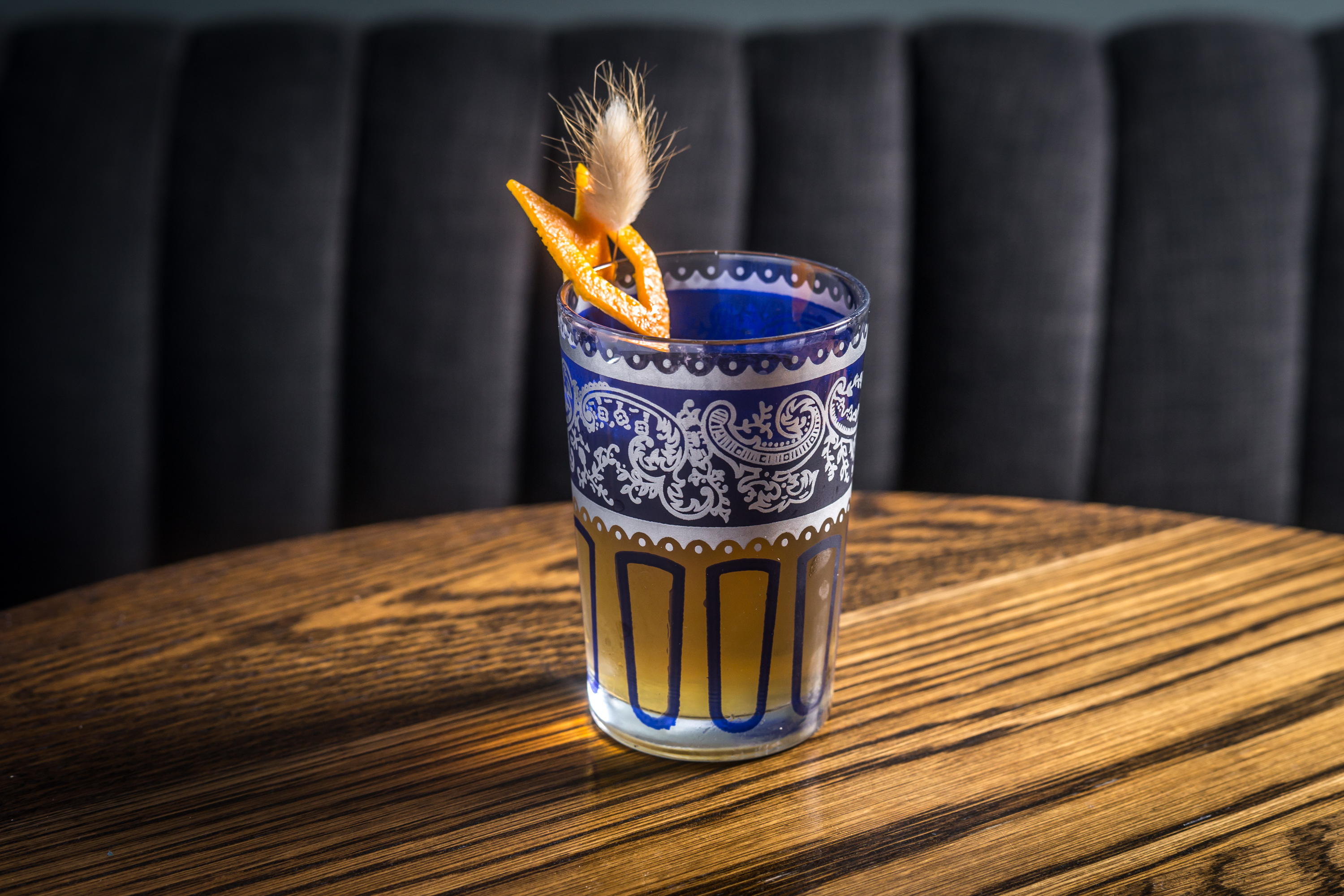 Bread & Circuses at Pouring RibbonsPhotograph: Paul Wagtouicz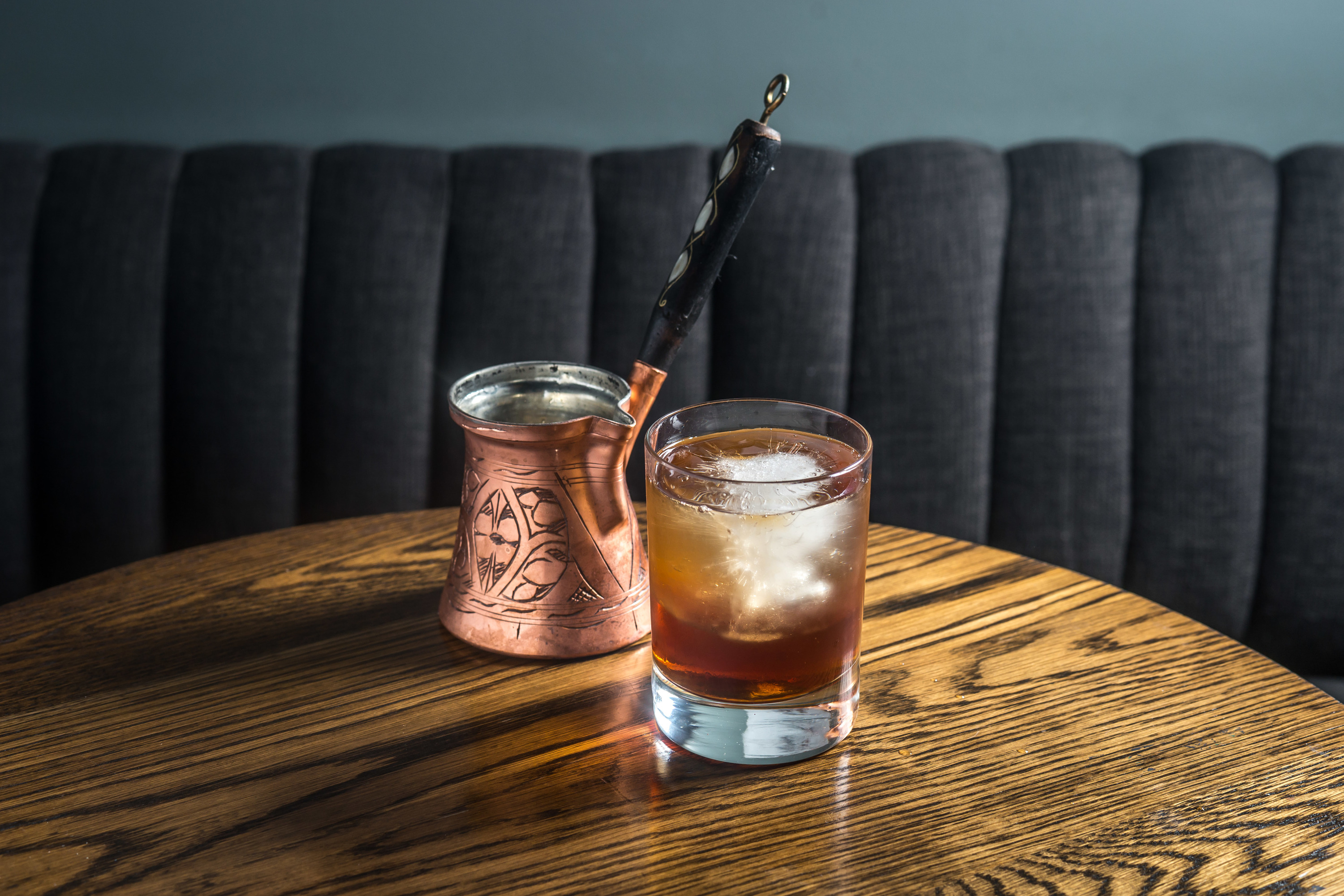 Prophet's Cup at Pouring RibbonsPhotograph: Paul Wagtouicz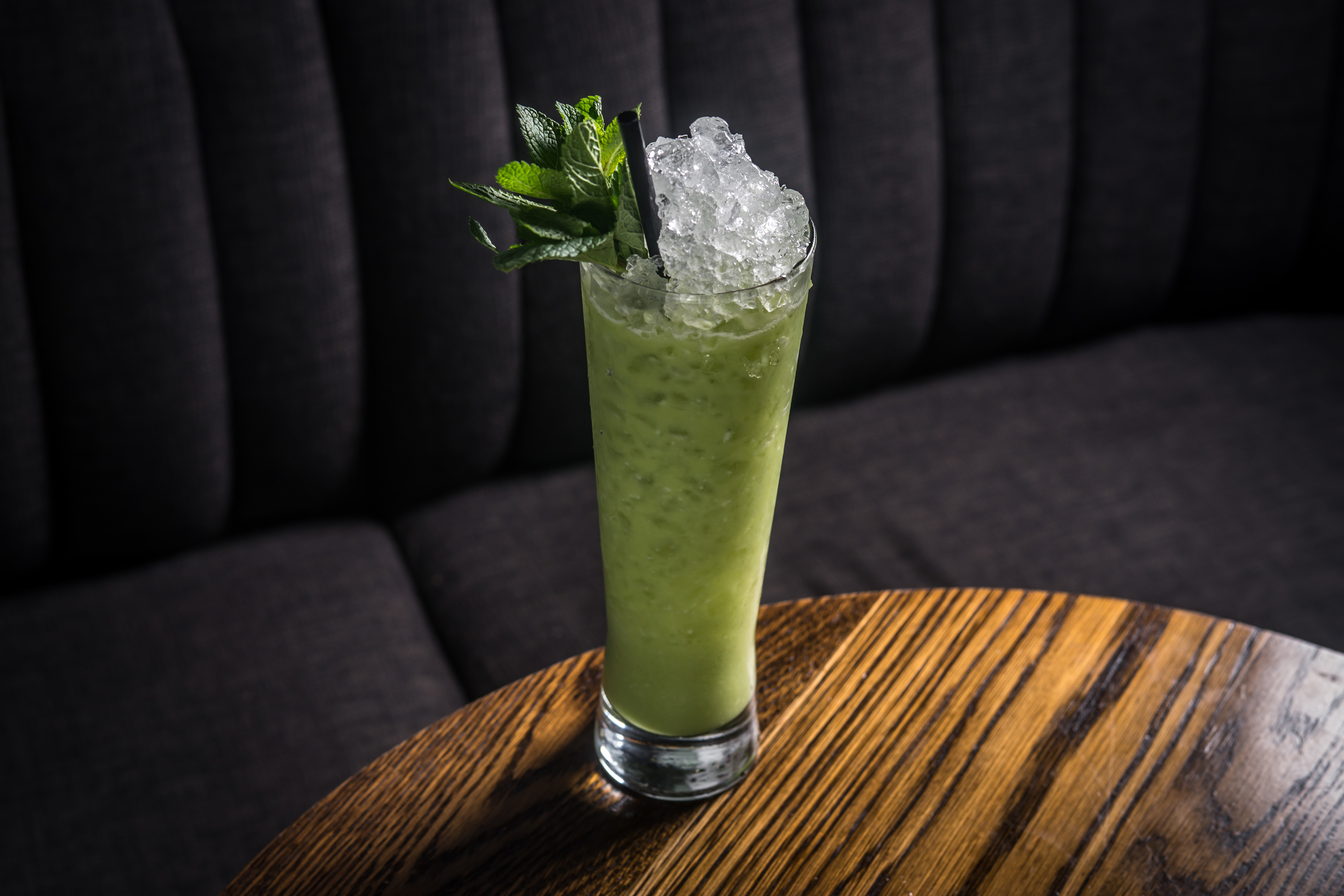 Way of the Warrior at Pouring RibbonsPhotograph: Paul Wagtouicz
Joaquín SimóPhotograph: Eric Medsker