At Genuine Liquorette, a basement cocktail bar that opened last night on Grand Street (beneath the fast-casual joint Genuine Superette), your cocktail may consist of an airplane-sized bottle of liquor upturned into a soda can.
To poke fun at straight-faced cocktail culture, the brand-new bar's beverage director Eben Freeman has created a menu centered on instagram-worthy Cha-Chunkers—his riffs on bulldog-style cocktails. You can down a mojito with a mini-bottle of Cruzan white rum dunked into a Sprite can, a Cosmo that pours Absolut into Ocean Spray cranberry juice, or a dark & stormy with rum in ginger beer.
For DIY fans, there'll be two other unorthodox boozing options: a self-serve refrigerator with beers and wines, and the pay-by-the-ounce Rough Justice program, where guests picks a spirit and the bartender shakes up cocktails based on that spirit.
To pad out the cocktail list, Freeman also taps five bartenders each month for his Cocktail Collective program. Each creates an original drink highlighting a tough-to-use spirit. There'll be a party at the beginning of each month to celebrate the new drinks and bartenders (up first are Masa Urushido of Saxon + Parole and Brett Hughes of Public), and then the options will stay on the menu for 30 days before a new crew takes over.
The bar is inspired by a California bodega-liquor store hybrid—a stairwell lined with vintage newspapers and tobacco posters will take you down to the 34-seat main room illuminated by a red neon sign and backlit shelves of bottles. You can soak up the booze with pub grub from upstairs, including the house burger and a buttermilk-battered fried chicken sandwich.
Oh, and did we mention the bathroom is Farrah Fawcett themed?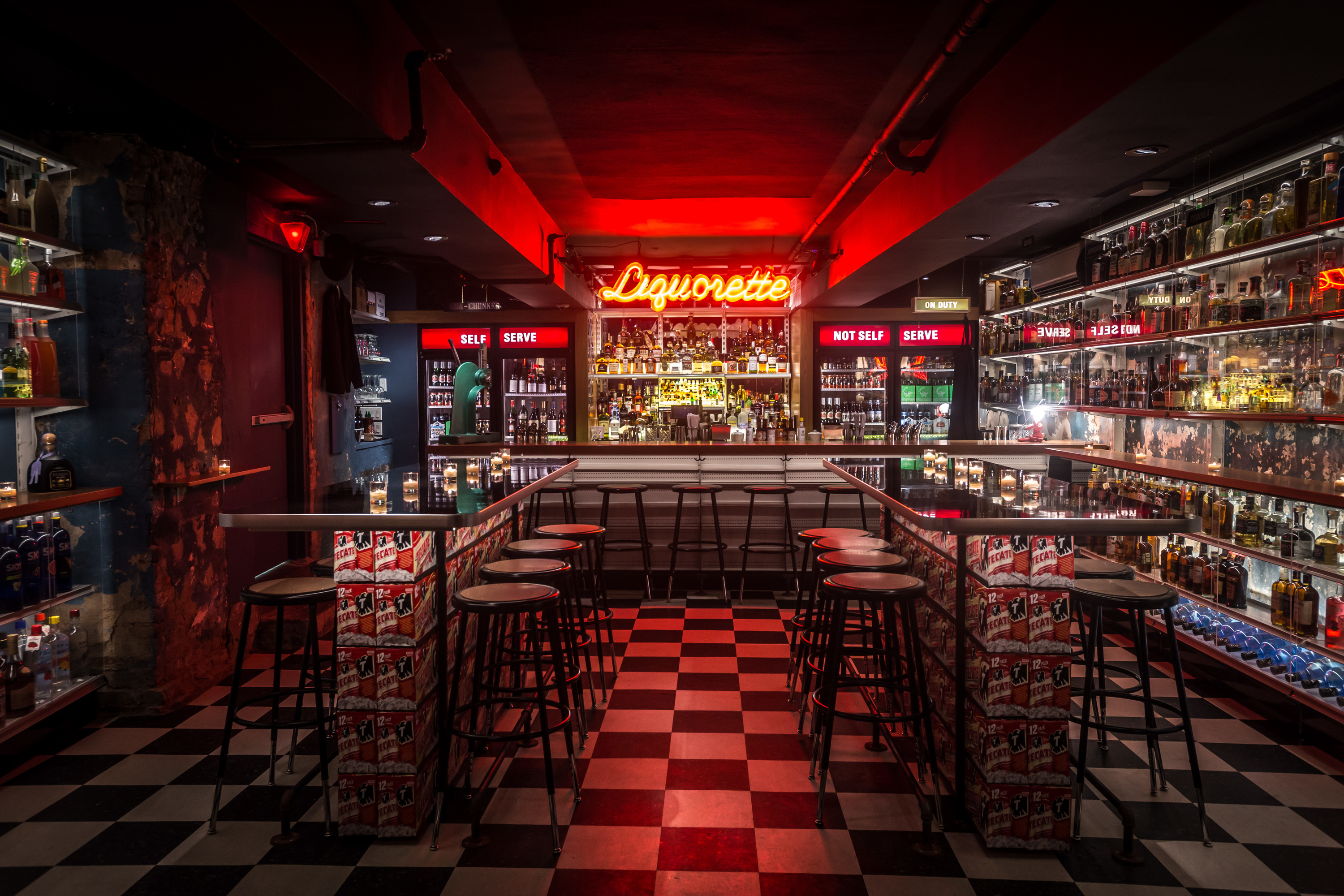 Genuine LiquorettePhotograph: Paul Wagtouicz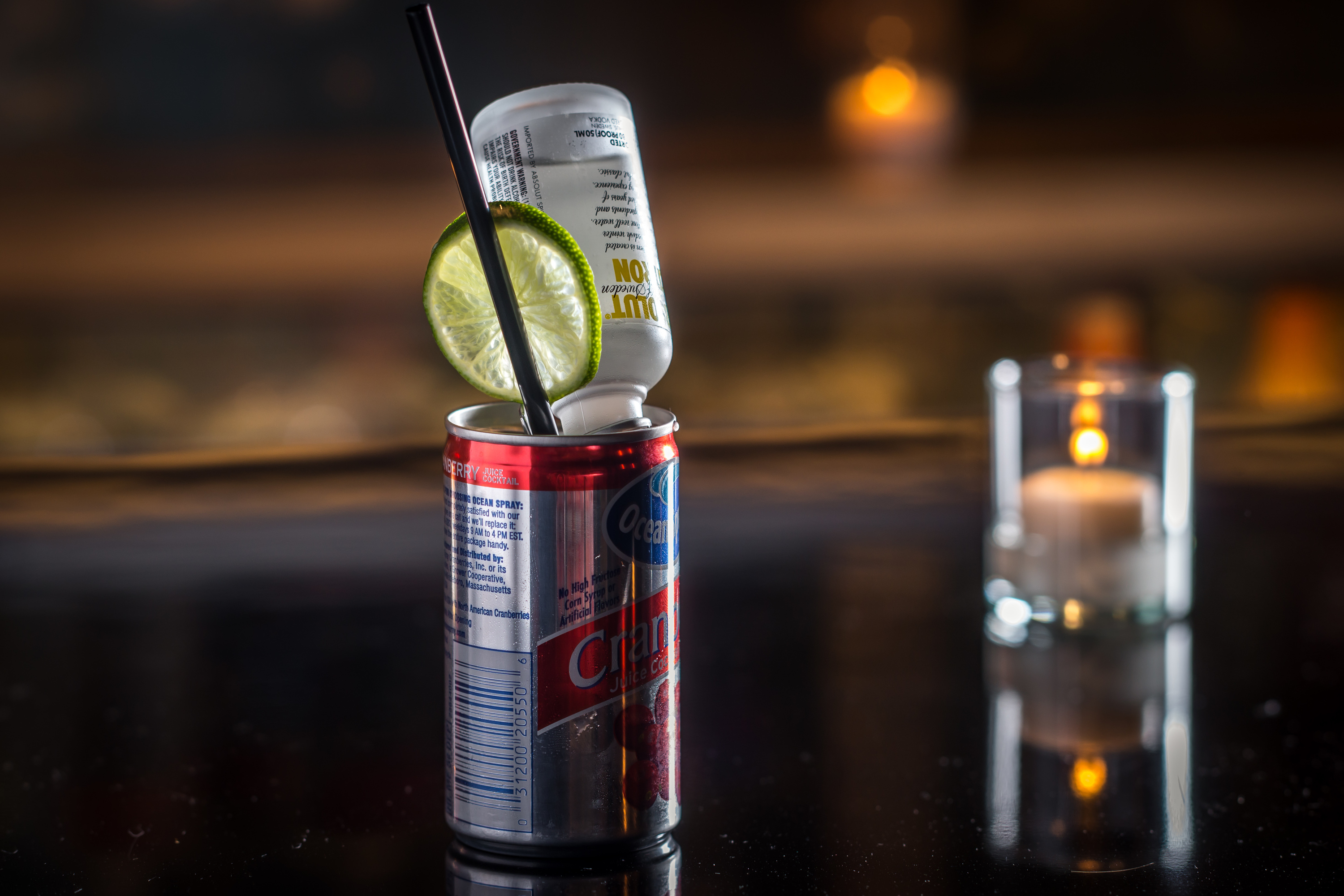 Cosmopolitan at Genuine LiquorettePhotograph: Paul Wagtouicz
Gin and tonic at Genuine LiquorettePhotograph: Paul Wagtouicz