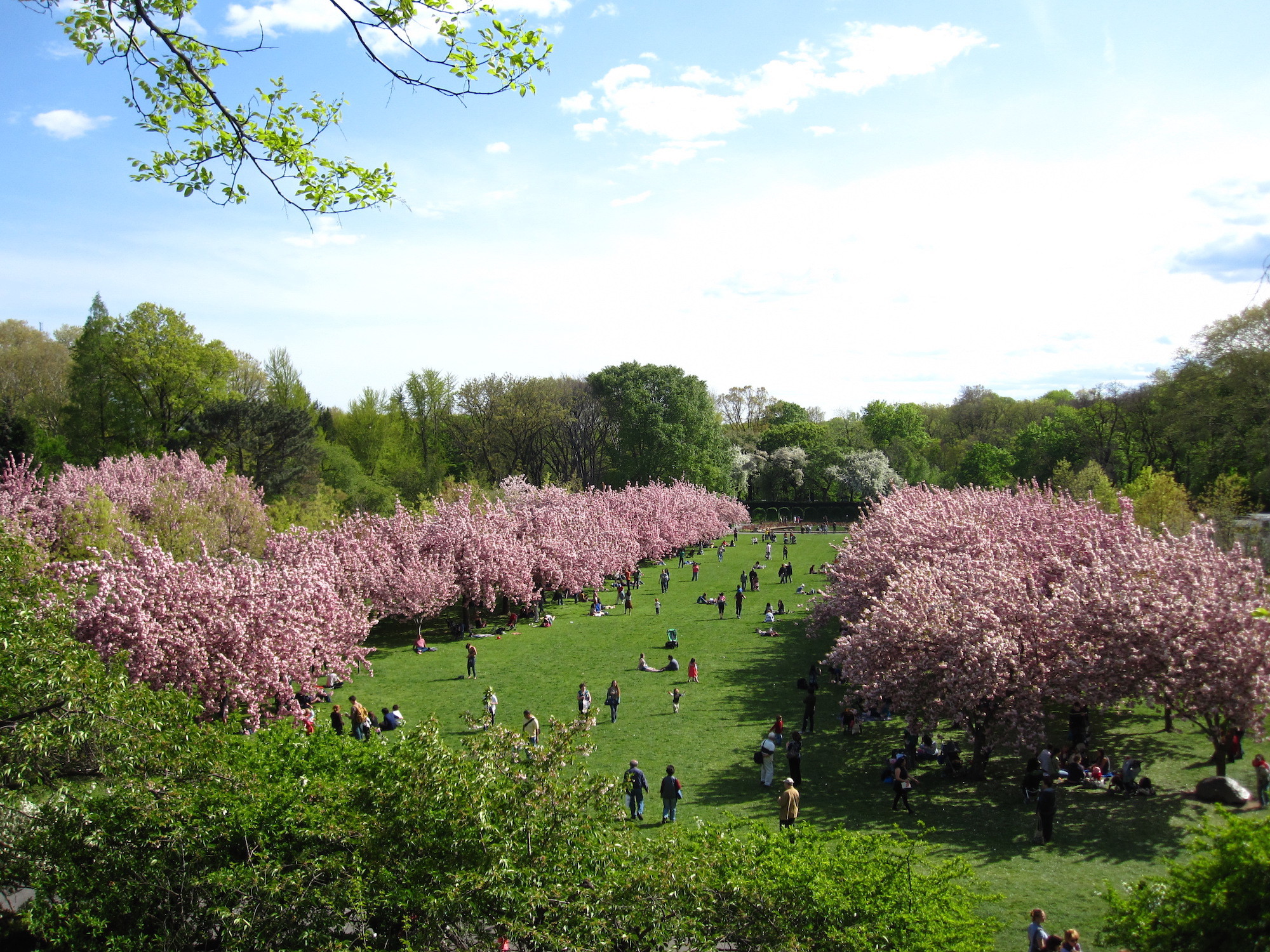 Photograph courtesy Rebecca Bullene
After that unwanted extra helping of winter we got earlier this month, we're more than ready to embrace spring. And what better way to do that than marvel at the delicate beauty of cherry blossoms? The perennial favorite will be in full bloom at the Brooklyn Botanic Garden's 35th annual, two-day Sakura Matsuri festival, one of the biggest celebrations of Japanese culture in 
the city, which runs Saturday 30–Sunday 1 from 10am–6pm. Here's how to make the most of the fleeting spectacle:
RECOMMENDED: Full guide to the Sakura Matsuri Cherry Blossom Festival in NYC
Get lost in the flora
Though the fest is full 
of events and happenings, the most important thing to do is frolic under the gorgeous pink-flowered trees. To fully immerse yourself in the garden's Japanese elements, though, take one of the tours (offered throughout the weekend) that showcase 
the Bonsai Museum, the red torii gate and the exhibit "Sogetsu Ikebana," which explores the form of Japanese flower arranging that emphasizes structural, architectural displays.
Snack yourself silly
While your eyes feast on blooms, let your stomach feast on Japanese street food like rice balls and ramen in the plant garden, or buy a bento box for lunch. But make sure to leave room for dessert: Japanese vendor Minamoto Kitchoan is selling sweet buns, mochi and other wagashi (confectionaries), and Hokkaido chocolate company Royce' has its famed maccha bars, which blend green tea leaves into white chocolate, 
on offer.
Go shopping
If you want to take home a piece of the fun, stop by the Japanese Market for kawaii (cute) items like sushi-shaped plush pillows, ceramic pottery and adorable J-fashion jewelry. If you feel underdressed (trust us—attendees go all out with their costumes), you can even snag a vintage kimono. A selection of Japanese-centric books will also be available, with several authors, including Kensuke Okabayashi (Manga for Dummies) and Rumi Hara (The Return of the Japanese Wolves), stopping by 
for readings.
Check out demos and displays
When the crowds feel overwhelming, head to the BBG's Tea Center to watch the calm yet meticulous choreography of traditional Japanese tea ceremonies. Equally chill is the festival's Art Alley, where you can browse ink drawings, watercolors inspired by cherry blossoms and illustrations that place video-game characters in scenes from the historic Edo era (early 17th century through mid–19th century).
Watch top-notch performances
Get in the spirit of hanami—the Japanese cherry-blossom viewing season—with pounding rhythms from Taiko drummers, martial-arts displays using samurai swords and jaw-dropping Kabuki Buyo dances on the main stage throughout the day. The J-Lounge Stage offers stand-up comedy and live musical performances from groups like the all-female J-pop cover band KuroPOP.