It may not seem like summer is ending anytime soon (hello, 90 degrees and humid), but alas, this is the season's final hurrah. With it goes all the fruity, fizzy and fresh sips that have decked the tables at rooftops, tiki bars and outdoor eateries for the last three months (in exchange for pumpkin spice lattes, no less). So for one last time, raise a glass to the fleeting weeks of summer with the best sunny sips in New York City.
Spritz at Alta Linea
At the High Line Hotel bar—the season's staunchest champion of aperitivo living—beverage director Joe Campanale jump-starts the classic aperol spritz with bittersweet Contratto Aperitif in place of traditional aperol, and a double hit of lively carbonation courtesy of Fever Tree club soda and organic prosecco. $13.
Yuzu-Calpico Fizz at Bar Goto
Pegu Club alum Kenta Goto employs preserved yuzu to boost the lemon-tart sweetness of a classic summertime gin fizz, splashed with Japan's milky, yogurt-tang soft drink Calpico for some lightweight creaminess. $15.
Frozen mojito at El Cortez
The mint-muddled rum highball is already a warm-weather mainstay, but even more so when churned to a snow cone slush. In a pear-shaped hurricane glass, Chris Young tackles the cheekily lowbrow cocktail with gold rum and freshens it with lime juice and a shot of soda water. $10.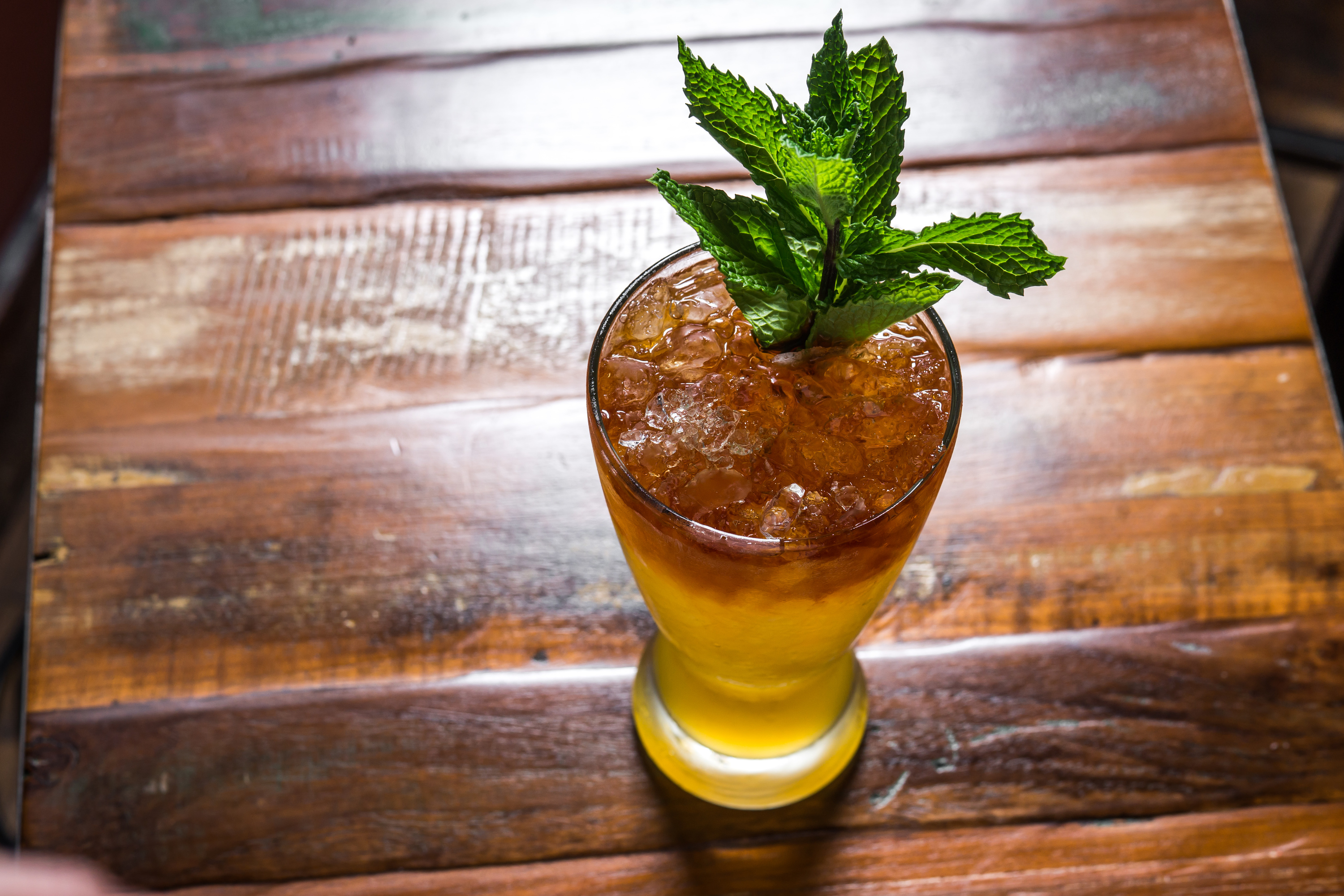 Church Street Swizzle at AbajoPaul Wagtouicz
Church Street Swizzle at Abajo
The marker of a summery swizzle is the crushed ice. At this agave-focused basement bar, bartenders smash cubes with meat tenderizers before layering the nuggets with warm-toned Riazul Reposado tequila, tangerine cordial spiced with garam masala and fresh mint to finish. $14.
Fu Tang Cobbler at Slowly Shirley
Jim Kearns amps up the usually low-proof cobbler with extra booze—no complaints here—fleshing out Dutch gin with hearty splashes of scotch and apricot liqueur, but balances that hooch with sweet traces of jasmine, cucumber and orange bitters. $16.