Harry Potter and the Cursed Child just opened to rave reviews which, coupled with crazy demand for tickets, makes it London's Hamilton. I visited our sister city recently, to make my pilgrimage to the National Theatre, the Donmar Warehouse and other destinations. Here are thoughts on what I saw and what you might want to see—if you can get tickets, that is.
The impossible-to-see megahit:
Harry Potter and the Cursed Child, Parts One and Two
Since I was in London before Harry Potter press performances, I couldn't in good conscience review the FX-enhanced, two-part extravaganza. However, initial reviews praise this theatrical chapter in JK Rowling's multi-platform franchise, which follows grown-up wizards Harry, Hermione and Ron over the course of two dramas that run in repertory. My counterpart at London's Time Out Andrzej Lukowski reports that the show is "an absolute hoot, a joyous, big-hearted, ludicrously incident-packed and magic-heavy romp that has to stand as one of the most unrelentingly entertaining things to hit the West End." So raise your wand and repeat after me: Criticus Lauditorem! Rumor has it that producers are already inquiring about a Broadway house for next season. If you are a Potter fan but can't afford a visit, not to worry: Harry will fly over the pond before too long.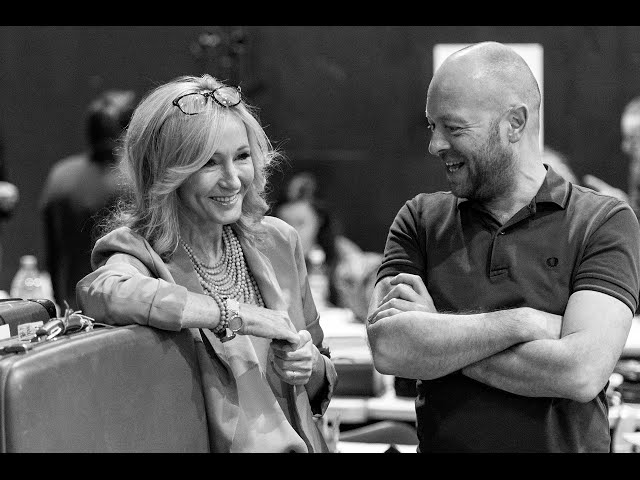 Movie star does Shakespeare:
Richard III at the Almeida Theatre


Ralph Fiennes makes for a brooding, muscular and often terrifying Richard in Rupert Goold's sadly uneven production at the Almeida Theatre (through Aug 6). Goold's staging, which is framed by a re-creation of the 2012 excavation of the historical King Richard III's bones in a Leicester car park, is nightmarish and often quite compelling. But apart from the forensic window dressing to prove that Richard did suffer from scoliosis (see also Benedict Cumberbatch and his prosthetic in The Hollow Crown: The Wars of the Roses), this Richard III is fairly standard stuff, with an onstage rape of Queen Elizabeth thrown in for shock value. Fiennes's magnetic, seething performance is the reason to go, along with a searching, soulful turn by Vanessa Redgrave as the epically bitter, deposed Queen Margaret.
European classic in problematic revival:
The Threepenny Opera at the National Theatre
It's a truth universally acknowledged that no one has seen a satisfying Threepenny Opera since its Berlin premiere in 1928. The satirical Brecht-Weill operetta is always either too dour, too glib, too badly sung, too politically smug, too alienating or wrecked by directorial cleverness. Which means either that The Threepenny Opera is not as good as everyone says it is, or that very few ensembles can crack it. (Richard Foreman's 1976 staging with Raúl Julia and Ellen Greene was supposedly brilliant.) Now here comes Rufus Norris, the new head of the National Theatre, with an expletive-filled translation by the prolific Simon Stephens. Rory Kinnear stars as womanizing gangster Macheath, and Rosalie Craig is his latest victim/lover, Polly Peachum, daughter of crooked shopkeeper John Jeremiah Peachum. Norris's staging is aggressive, louche and flamboyantly metatheatrical, with characters literally crashing through paper scenery. The orchestra (led by David Shrubsole) sounds excellent, but the singing ranges from characterful and strong (Kinnear and Craig) to quite flat (Sharon Small's disappointing Jenny). There are some clever and incisive lines in Stephens's blunt, sneering script, but you come away feeling like you've seen a scrappy Fringe mounting on a huge budget. Guess we'll keep searching for a golden Threepenny. The production runs through Oct 1, but you can save a lot of cash and avoid jet lag by seeing the NT Live broadcast this fall.
David Cote's pick for best bet:
Faith Healer at Donmar Warehouse
My London theatergoing ended on a happy note: The Donmar Warehouse's lovely, haunting revival of Brian Friel's 1979 play (which runs through Aug 20). Faith Healer is about Frank, an itinerant layer-on of hands who can make the lame walk and banish disease—well, some times. Told in four monologues that rake over the past while hinting grimly at a tragic ending, Faith Healer is a bravura piece of writing, drawing us into the lives of its three complex characters. There's the boozy and cynical Frank (Stephen Dillane, utterly mesmerizing), who considers his gift both a magic trick and a curse. Gina McKee endows Frank's abandoned lover Grace with exquisite rue and sensitivity. Lastly is Frank's Cockney manager, Teddy, played by an immensely funny and cutting Ron Cook. Director Lyndsey Turner's thoughtful production uses theatrical effects—rain pours on four side of the stage between monologues—but puts it faith, as it were, in the language. This is the sort of story-based drama that inspired other great writers such as Conor McPherson (who contributed an essay to the program). Faith Healer reminds us that all great theater needs is fine language and compelling actors. All due respect to Harry Potter, but that's magic enough.