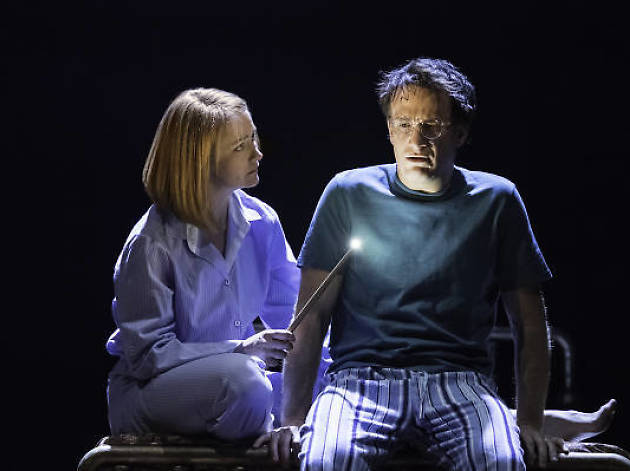 Harry Potter is coming to Broadway in 2018
Posted: Thursday December 1 2016, 6:55pm
American Harry Potter fans may be waiting slightly longer than they hoped to see "the eighth story" in the epic saga on stage.
The wildly successful London show, Harry Potter and the Cursed Child, appears to eyeing a 2018 transfer to the Great White Way. Producers announced today that they're in talks with The Ambassador Theatre Group to bring the play to The Lyric Theatre.
The theater is currently set to undergo a massive renovation that will completely transform and remodel the space, turning it into more of an intimate venue and removing 400 of its seats.
Producers Sonia Friedman and Colin Callender released the following statement on the upcoming Broadway transfer this afternoon:
"We are thrilled about ATG's ambitious plans which will provide a once in a lifetime opportunity to create a unique theatre space tailored to the specific needs of the production over the play's two parts. The remodeled Lyric will include a smaller auditorium redesigned to the specifications of the Harry Potter and the Cursed Child team, as well as an adapted proscenium and stage that can house designer Christine Jones' glorious set without swamping or compromising director John Tiffany's brilliant staging. The spacious front of house environment will also be transformed to optimize the atmosphere and audience experience. But above all, ATG's plans will provide Harry Potter and the Cursed Child with a bespoke home that will be intimate enough for a drama, yet big enough for us to deliver on our commitment to provide audiences with access to low priced tickets throughout the auditorium."
Share the story