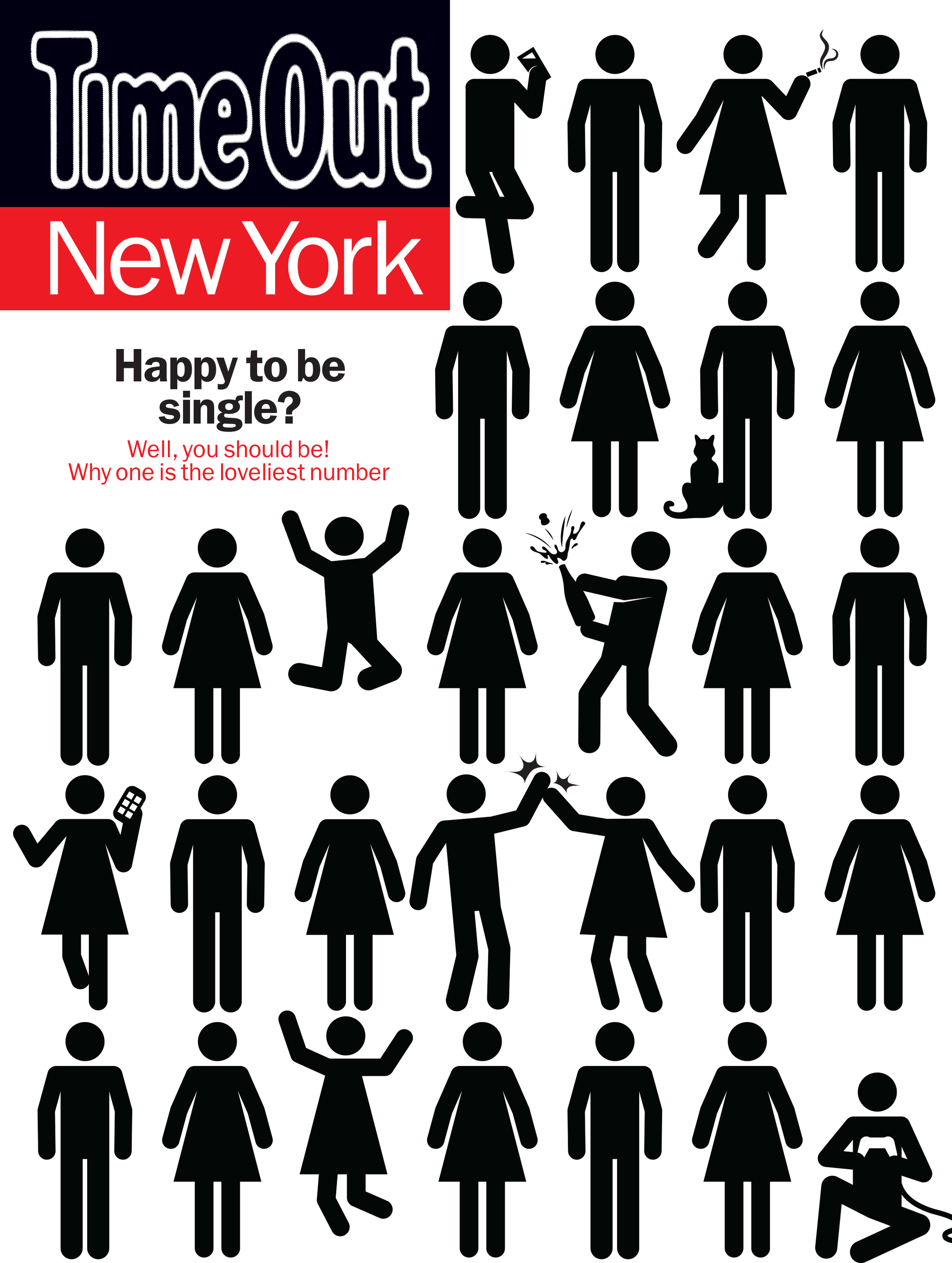 If you were perfectly content to be without a snuggle buddy during this almost-blizzard, you're in luck: Our annual singles issue is here. This week, we're looking into what it's like to be unattached in the city these days. We surveyed you, our readers, to find out what you think about sex and dating in NYC, so now we're bringing you the stats. Plus, we introduce you to four distinct types of available New Yorkers (including the non-dater and the player), and give suggestions for where to go if you're actually looking to meet someone.
This week we also catch up with John Cameron Mitchell, the co-creator and original star of Hedwig and the Angry Inch, who is returning to the role on Broadway. And for football foodies, we've got your guide to finding gourmet bar eats around the city (like octopus hush puppies at Bar Sardine and Huevo al Diablo at El Colmado. Plus: a look inside the new cabin-themed rooftop bar at the McKittrick Hotel, and the art exhibits you shouldn't miss in 2015.
Now that the storm has passed, we've got plenty of ways to alleviate your cabin fever.