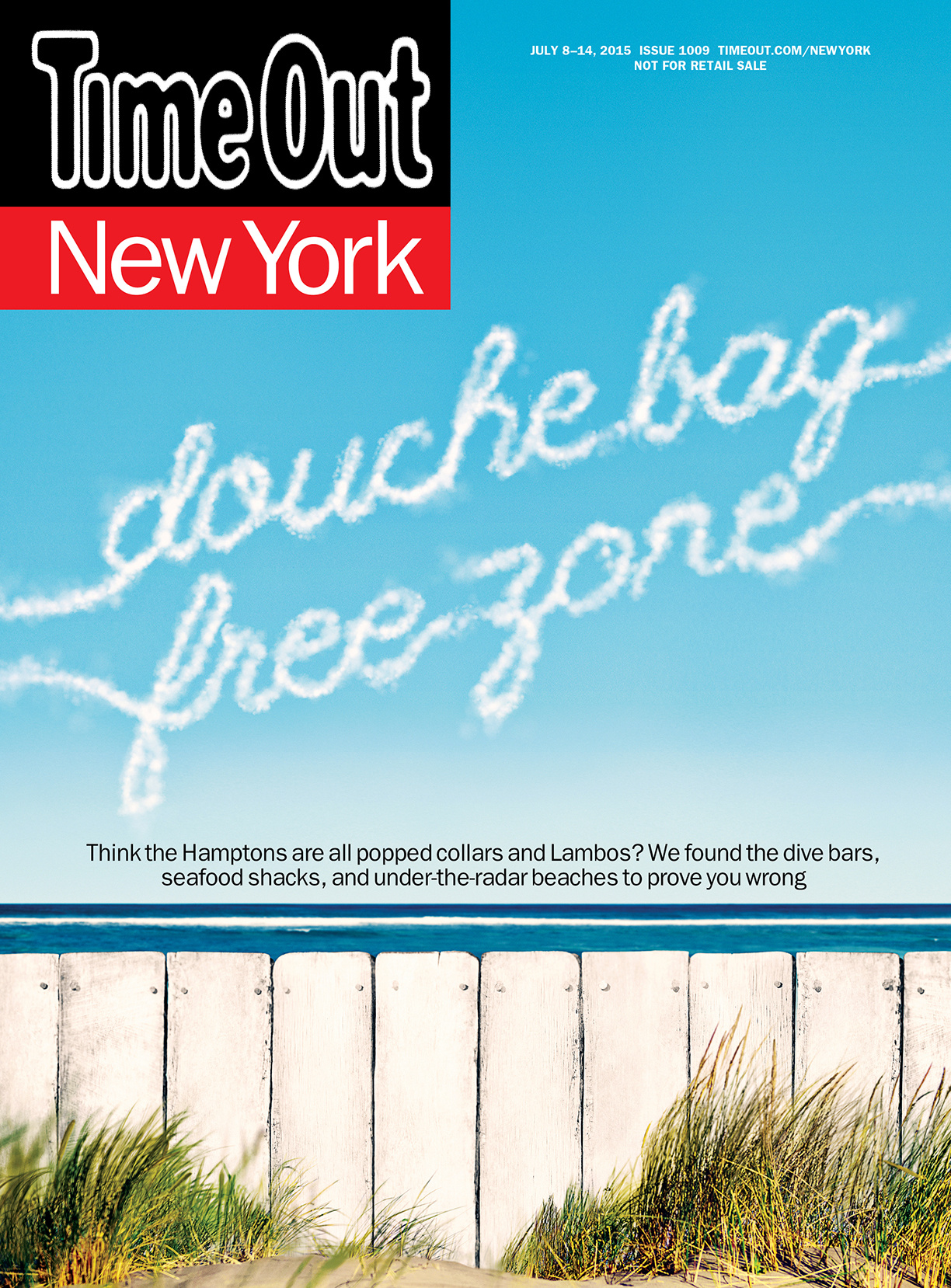 Think a weekend getaway to the Hamptons or Montauk is an activity reserved for the rich and pretentious? Well we're here to convince you not to write it off. In this week's issue, we find the area's dive bars, quiet beaches, seafood shacks and other nonsceney enclaves, to help you avoid those ritzy, preppy stereotypes and enjoy a chill weekend at the beach. It's possible—we promise.
RECOMMENDED: Read more about beaches in New York
Not venturing out of town anytime soon? No problem. This week, we also take a look at Hamilton, Lin-Manuel Miranda's hip-hop opus taking over Broadway's Richard Rodgers Theater, prep you for the Brooklyn Hip-Hop Festival, and round up the best booze cruises to satisfy your portside party urges. Plus, a sneak peak at the Brooklyn Museum's 'Sneaker Culture' exhibit, everything you need to know about Romeo Santos, and theater actor Jan Maxwell on why her latest role will be her last.
Oh, and if you needed any more proof that summer in New York is totally wonderful, we've got a four-page photo spread of birds-eye-view shots of the city that will melt even the coldest of hearts. Enjoy your week, New York.