Last year, holiday drinkers reveled in the opening of Miracle on Ninth Street—that month-long, wintertime takeover of Alphabet City's speakeasy-style cocktail joint Mace. The boozy pop-up introduced a temporary menu of Santa-approved, holiday pours crafted by drinks maven Nico de Soto, as well as decorative trimmings like festive tinsel, garlands, Christmas lights and ribbons. The concept went over like gangbusters, because who doesn't love to get tanked over the holidays but still feel more like a virtuous Who than a down-and-out Grinch?
That yuletide watering hole returns for a second holiday season starting Friday afternoon and running through Christmas Eve. Sip mirthful mixed drinks ($14) like the Christmas Tree Gimlet, a shochu-pine needle cordial refresher, and the Joyeux Noel—a gingerbread-infused Calvados number stirred with spiced pumpkin syrup and shaken to a froth with an egg white. For the Jew crew, Miracle has even set aside a blue-and-white-hued Hannukah Hideaway, all the better for sipping the Dreidel, Dreidel, Dreidel, sweetening tequila with chocolate gelt, maple syrup and black walnut bitters (l'chaim, indeed!).
For the bar-hoppers out there, never fear: yet another festive watering hole will gift the neighborhood this year. For the first time ever, Lower East Side pint-and-shot joint Boilermaker will sling Christmas cheer as the Sippin' Santa's Surf Shack—a tropical-accented take on the seasonal motif with thatched roofs and pink flamingos offsetting red baubles and holly garlands. Behind the bar, Sam Gauthier will issue genre-crossing quaffs ($14)—including a Jamaica-nodding Tobaggan Nog (dark rum, pumpkin-spiced eggnog) and a A Snowball's Chance, pairing smoky Scotch with bright pineapple cordial. Looks like this winter, it's going to be dangerously easy to get into the holiday spirit.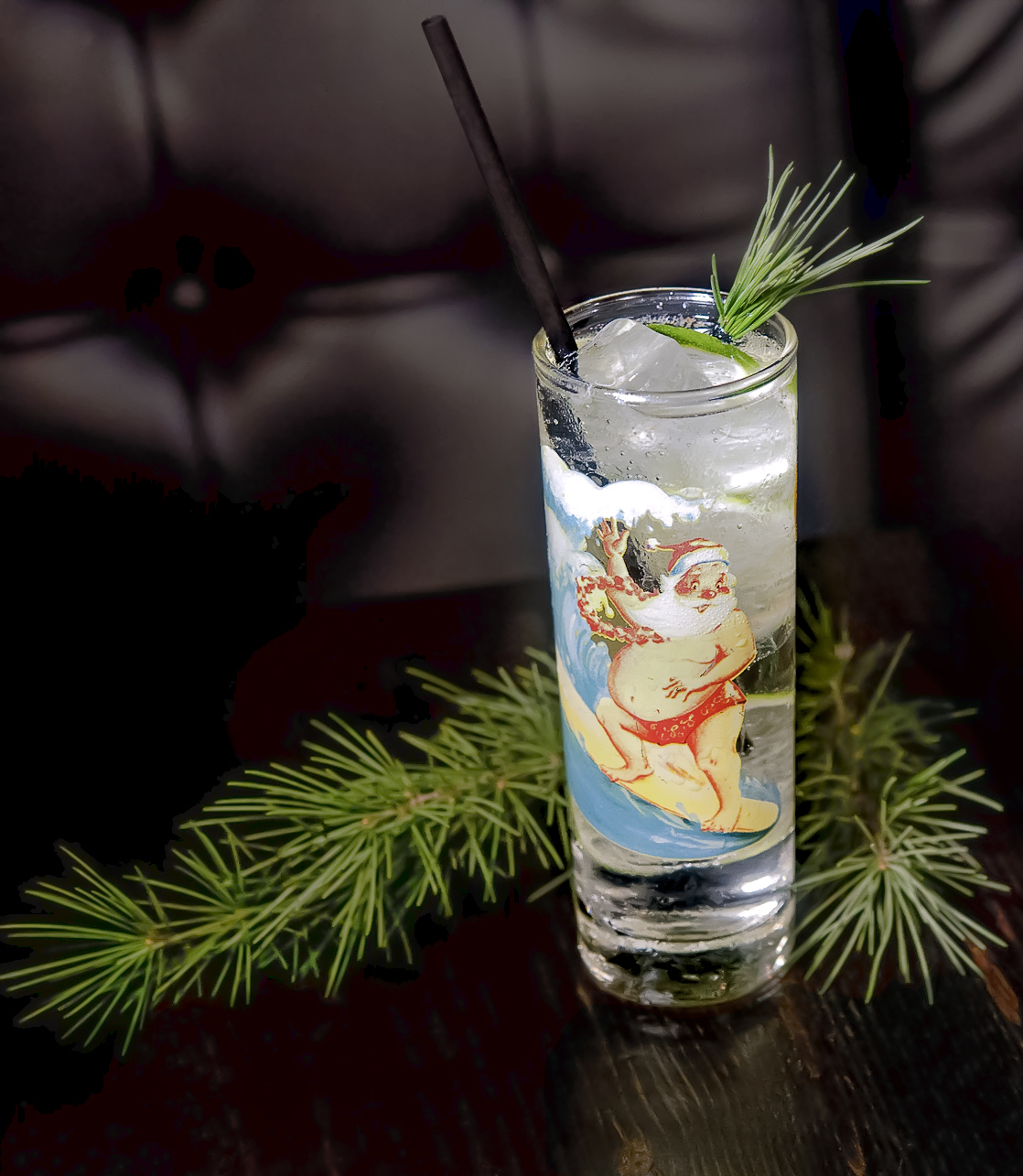 Royal Tannenbaum at Sippin' Santa's Surf ShackPhotograph: Gabi Porter