Move over, Gallow Green: an elaborate new cabin-themed watering hole has temporarily taken over the rooftop of the McKittrick Hotel.
The Lodge at Gallow Green, which has been intricately designed to resemble a cozy alpine retreat, offers the same level of detail as the set of Sleep No More (which takes place just a few floors below). Though there are plenty of cozy bars and restaurants in the city, the Lodge takes its theme to a new level—Visitors can snuggle on bunk beds, peruse books and specimens displayed on wooden shelves or sit at a desk covered in pinecones and rolled parchment.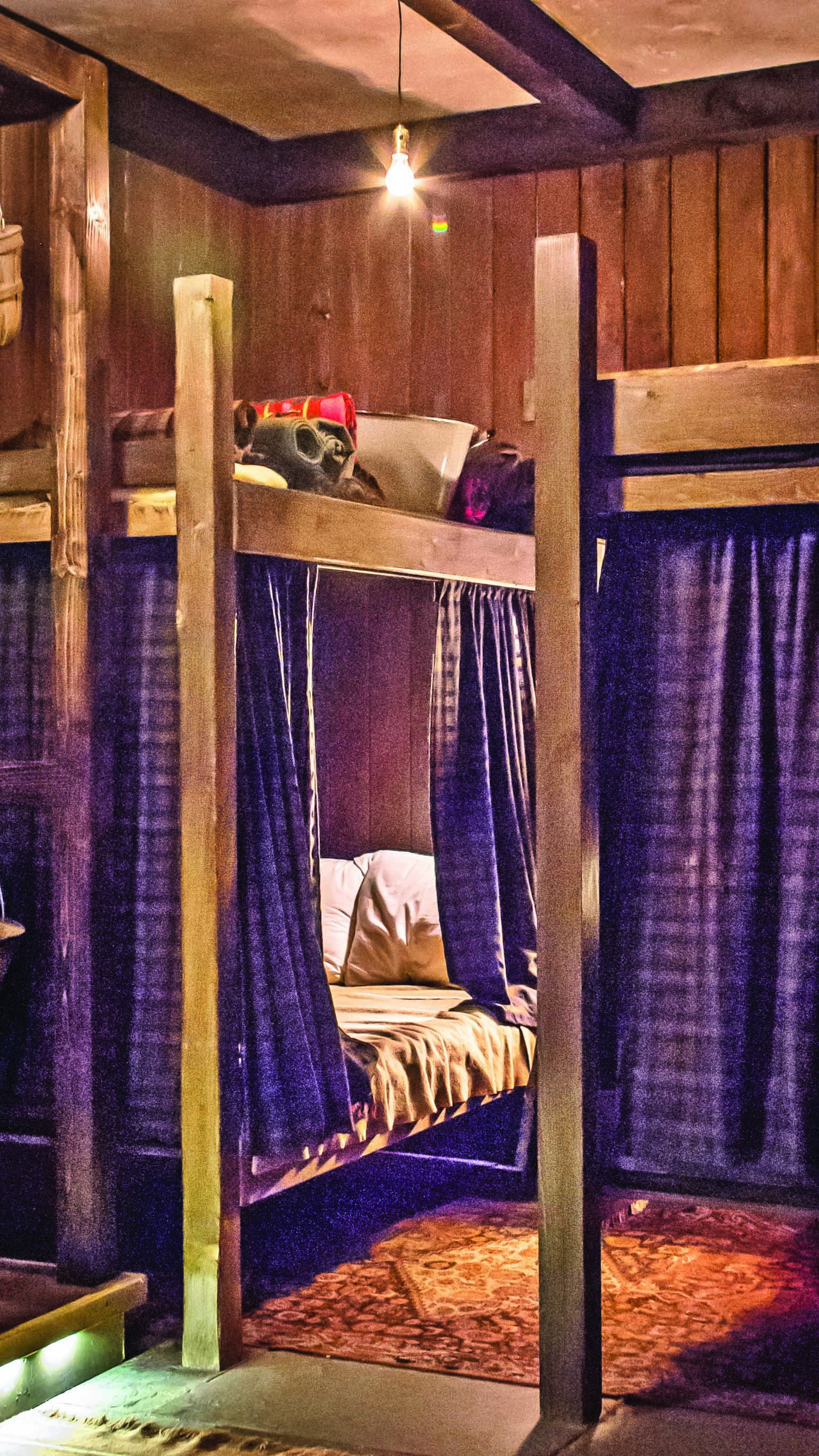 An outdoor fire pit surrounded by a small forest of evergreens give the sense of a true mountain getaway.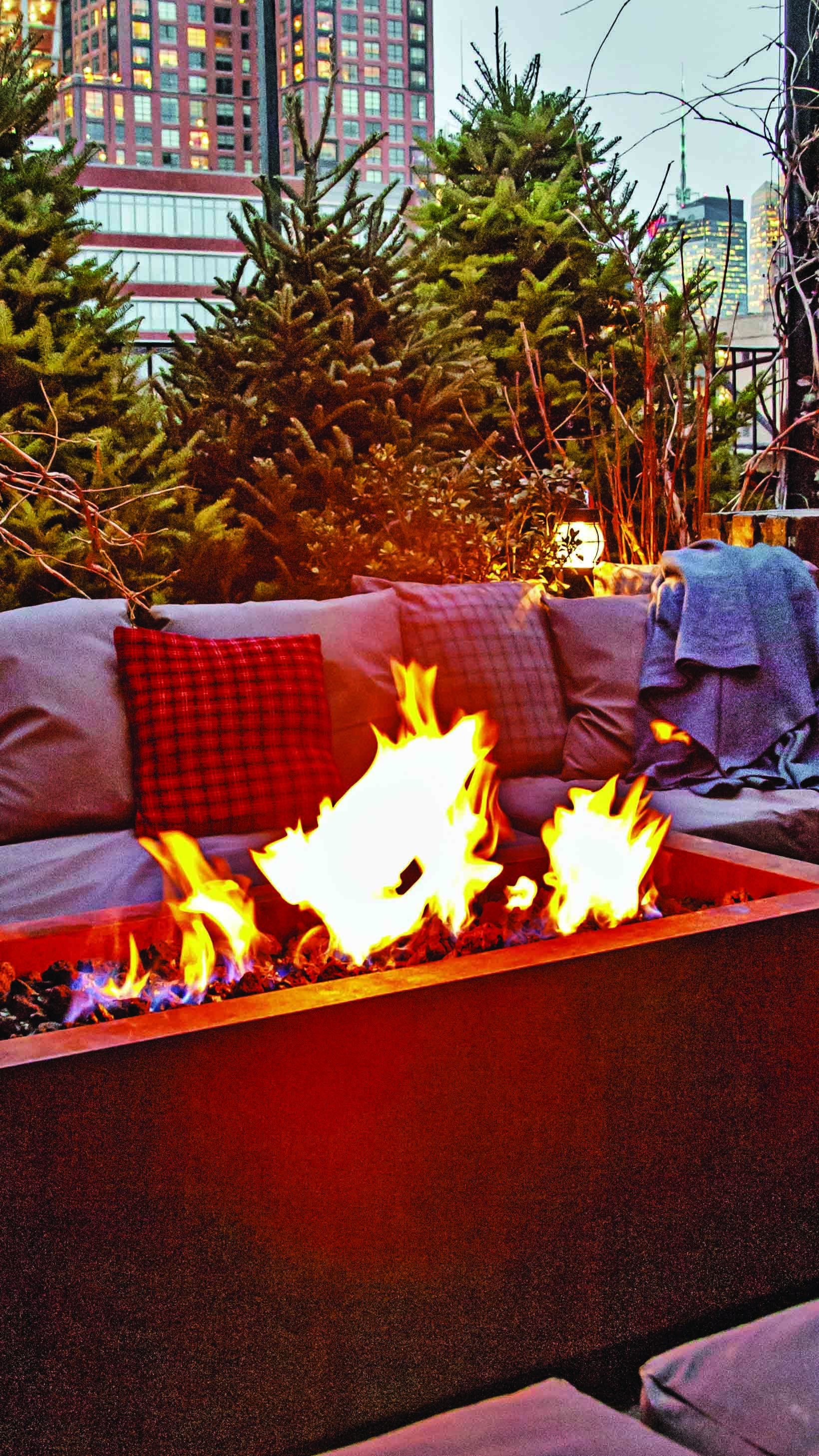 And curious visitors will find a fur-covered boathouse hidden amongst the trees. "Guests are encouraged, as they are with Sleep No More, to open drawers and find secrets hidden around the space," explains Cesar Hawas, the special envoy at the McKittrick Hotel.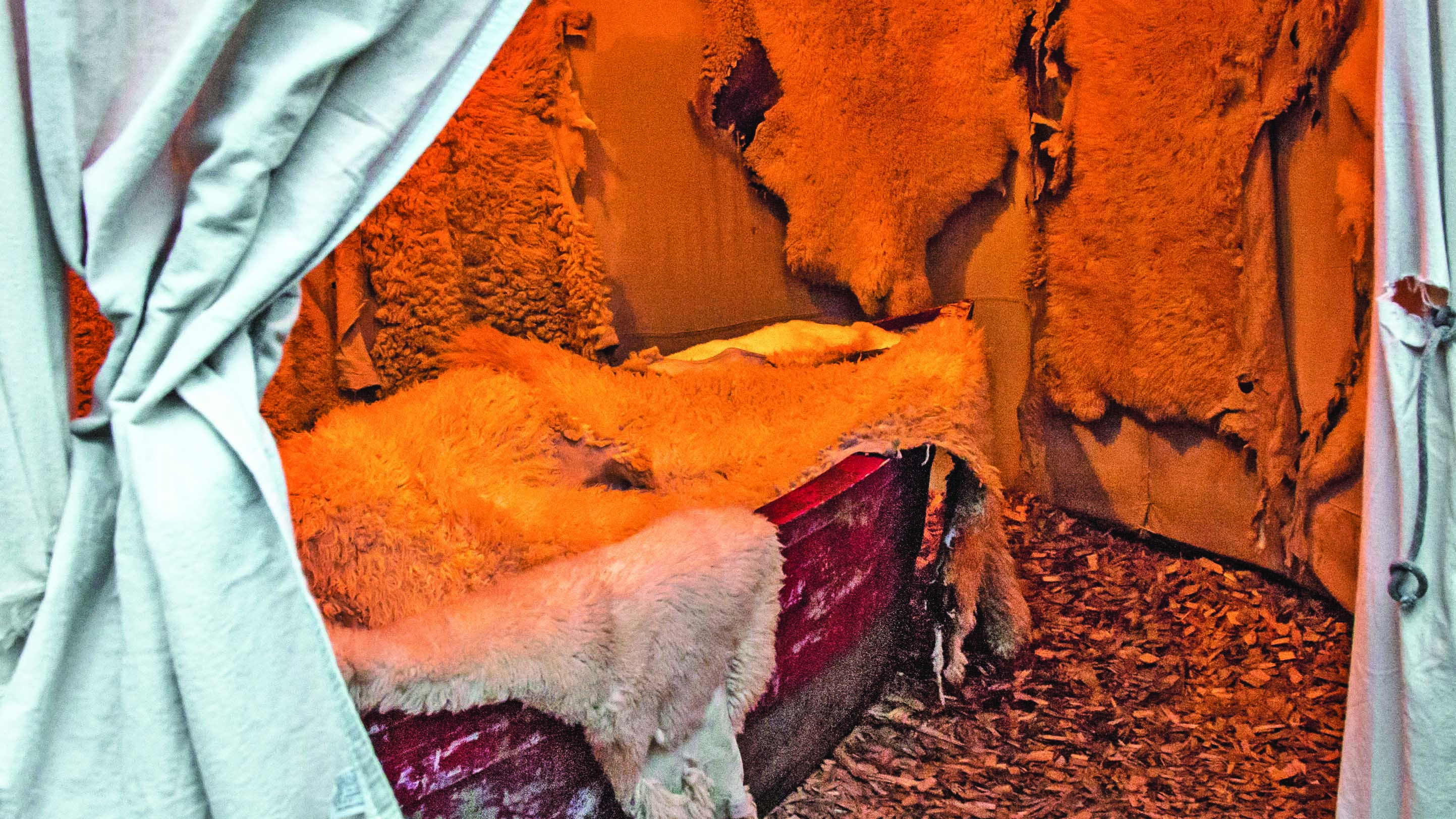 The menu at the Lodge, which will remain open until early spring, includes the bar's signature Maple Toddy, as well as mulled wine and spiced Irish coffee. Though walk-up visitors are welcome, an R.S.V.P. for the bar's guest list ensures you'll get in. Email gallowgreen@mckittrickhotel.com or call 212-564-1662.
The Lodge is at 542 W 27th St between Tenth and Eleventh Aves.