It's a good thing that Alexandre Desplat is one of the most prolific composers in contemporary film, because he's also one of the best. The 53-year-old Frenchman has scored more than 100 films since 1985 when he began contributing to small movies in his home country. By the time Desplat delivered the haunted but breathlessly tense score for Syriana in 2005, it was clear that the musician was gifted with a rare versatility, one that's made him absolutely indispensable to some of the world's best filmmakers. All five of the wildly different scores he wrote this year (Godzilla, The Grand Budapest Hotel, The Imitation Game, Unbroken and The Monuments Men) are in contention for major awards, with at least five more in the works for 2015.
In honor of his stellar contribution to The Imitation Game, as well as the imminent release of Angelina Jolie's Unbroken, we've decided to rank a list of our 10 favorite Alexandre Desplat scores. Be sure to click on the YouTube embeds for a taste—if you're not a fan yet, you're about to become one.
10. Extremely Loud and Incredibly Close (2011)
Desplat has a habit of writing indelible scores for terrible movies. Nowhere has the disparity between the quality of a film and its music been more dramatic than in Stephen Daldry's well-intentioned 9/11 misfire, Extremely Loud and Incredibly Close. Still, it's hard to harbor much ill will for a film that allowed for this stirring symphonic score, which combines staccato piano plucks with an array of wind instruments to create a soundscape that wavers between buried tragedy and the first stirrings of catharsis. Forget the movie and pop on the score for a reflective walk downtown some crisp New York morning.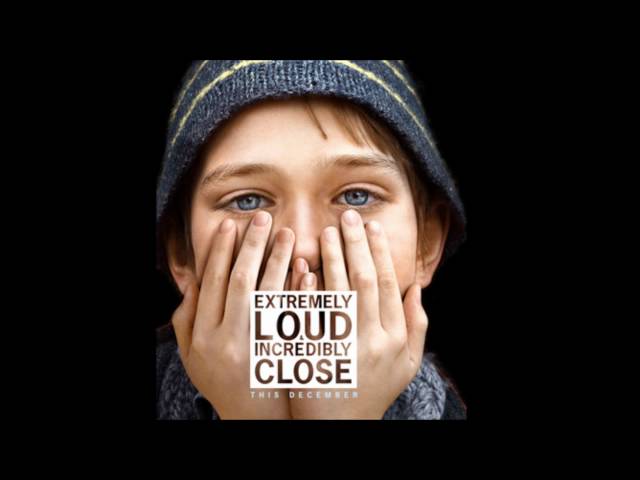 9. Philomena (2013)
Desplat's music-box motif that kicks off this story about a nun (Judi Dench) embarking on a twilight search for her long-lost son absolutely nails the wistful sense of reverie that sustains the film. Informed by a critical memory held by the title character (of a night at a carnival several decades earlier), Desplat's playful score ultimately captures the film's underlying personal tragedy with spiraling compositions that seem to circle back and back on Philomena's most pivotal choices, the songs becoming a sonic tour through regret and the undying possibility for acceptance.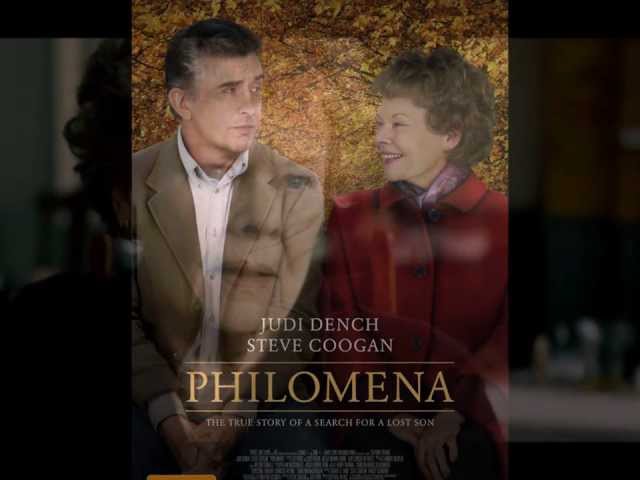 8. The Grand Budapest Hotel (2014)
Wes Anderson may be known as something of a perfectionist, but he's not much of a musician, and it probably causes him no small amount of pain to have to rely on the talents of another person as much as he does on Desplat. The composers ability to capture Anderson's movie worlds in just a couple of notes was critical to the filmmaker's decision to move away from the mixtape feel of his first features, allowing him to tell stories that were even more hermitically sealed inside the infinite recesses of his imagination. The Grand Budapest Hotel's music feels true to the civil spirit of a forgotten time, its organ blasts and harpsichord tunes resounding with the call for a great adventure. M. Gustave H would no doubt approve.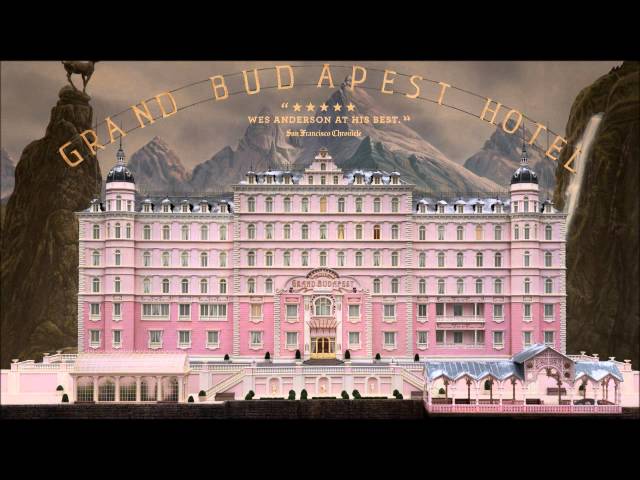 7. Fantastic Mr. Fox (2009)
For Desplat fans, this score has become the only Thanksgiving soundtrack we'll ever need. His original pieces for Fantastic Mr. Fox were used to compliment a battery of old standards (and a new Jarvis Cocker oddity). Desplat perfectly captures the banjo twang that endeared Wes Anderson to the likes of Burl Ives, and manages to marry it to a resonantly beautiful sense of homecoming that speaks to the titular wild animal's belief that everything will turn out alright in the end so long as his family survives in one piece (or two, if you count detached tails).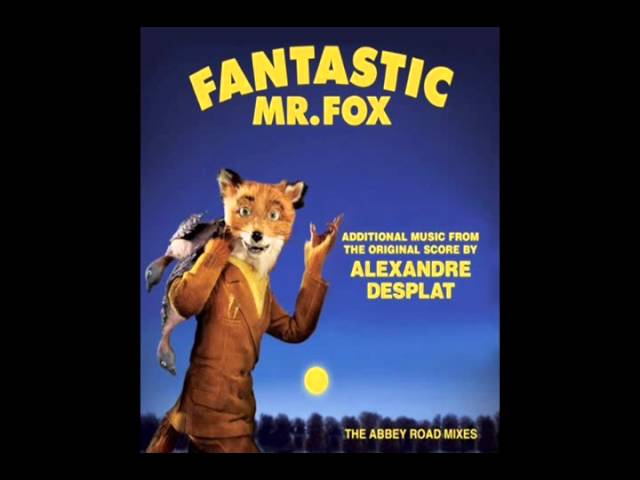 6. The Ghost Writer (2010)
It happens exactly 10 seconds into the first song of Desplat's score for The Ghost Writer, when a rolling titter (from a flute?) breaks over the low tunes beneath it like a bluster of cold winter air—that's when you know that Roman Polanski's excellent thriller is going to make good on the promise of its international intrigue. As Ewan McGregor's character finds himself falling deeper into the twisted mysteries of a former British Prime Minister (Pierce Brosnan), Desplat's pulse-quickening score never lets you forget that this is a ride worth taking, his volley of clarinets blowing all over the place like the pages of an unbound manuscript scattered by the wind.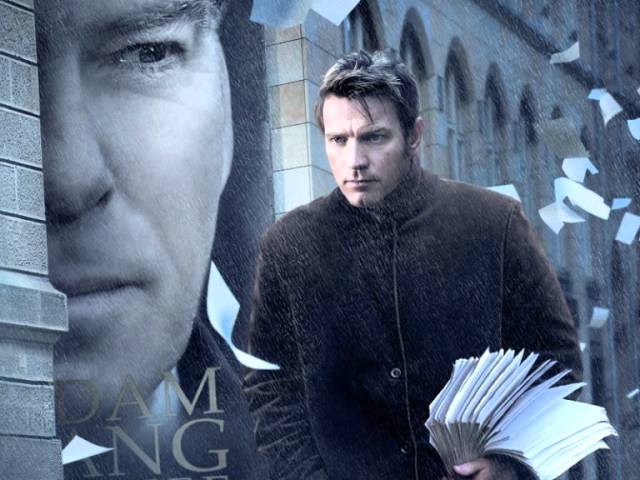 5. The Imitation Game (2014)
Given only three weeks to sonically capture the brilliant but tormented mind of mathematician Alan Turing, Desplat knew that a big-orchestra approach was out of the question—if not just for time's sake, it was also too outsized for a story reflecting the unique mind of a single man. Realizing that the visuals of the film would never be able to depict the process of Turing's brain, Desplat decided to make that the focus of his music, paying homage to the godfather of computers by using machines to randomly layer multiple piano tracks over each other. The results don't sound chaotic, but they do give the palpable sensation of synapses urgently firing in tandem.
4. The Tree of Life (2011)
When it comes to the music of Terrence Malick's masterpiece (some three decades in the making), classical compositions by the likes of Berlioz and Mahler are better remembered. But Malick's movies are not about pivotal turning points so much as they are the moments between moments, and in The Tree of Life, all of those moments are scored by Desplat. Perhaps these gentle but insistently accelerating pieces are what Malick was waiting for, the glue he needed to hold his vision together. Desplat's music is one of the film's great binding forces, gifting Malick the cohesion that he often has difficulty establishing on his own.
3. Birth (2004)
Even divorced from the setting of the film for which it was commissioned, Desplat's score for Birth has the feel of a chilly afternoon somewhere north of 66th St. These pieces are some of the composer's most luxurious work—so garlanded with deep drums and dancing flutes that they genuinely begin to take on the feel of the wealthy characters onscreen. The recurring theme is a touch off-kilter, the perfect disequilibrium for a movie about an affluent Manhattan widow (Nicole Kidman) who starts to believe that her dead husband has been reincarnated in the body of a young boy. It's the kind of stuff you dream of hearing at the philharmonic, on a good day.
2. Lust, Caution (2007)
Desplat always excels when he's provided a distinctive cultural or historical foundation for his music, and Ang Lee's sorely underrated tale of romance and espionage gave him both. Set in Hong Kong and Shanghai between 1938 and 1942, Lust, Caution is an elegant, seductive and ultimately quite primal tale of, um, lust and caution. Desplat's accompaniment is as sumptuous and confident as anything in the movie. Working on a number of recurring motifs that always return with newfound meaning, Desplat pays respectful tribute to traditional Chinese sounds without ever overindulging them, instead cleaving closer to the stiffness of high-society and the unbearable temptation to violate it with a willing partner.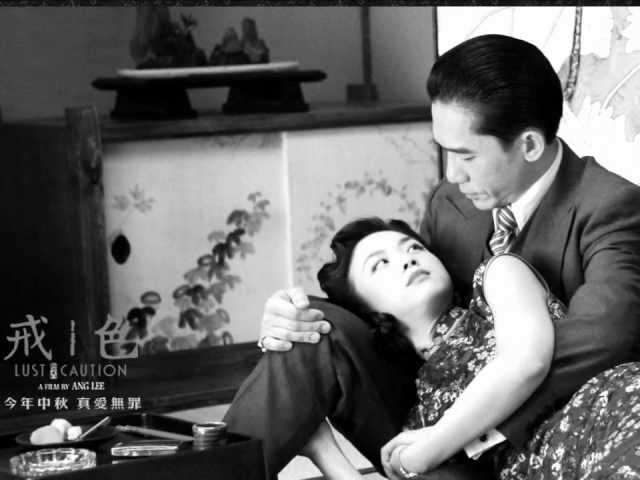 1. The Painted Veil (2006)
Desplat's score isn't just the highlight of this wonderful and criminally underseen melodrama, it's also the film's quicksilver soul. Collaborating with Chinese piano prodigy Lang Lang, Desplat helped erase any trace of stodginess from this W. Somerset Maugham novel about a difficult man, the adulterous woman he strong-arms into marrying him, and the cholera outbreak that provides the backdrop for an unlikely love story. Desplat's score, which perfectly captures the fractious marriage at the heart of this story with a waltz that doubles for a battle plan, elicits a tremendous faith in the emotional timbre of the plot. By the time his waltz returns for a final reprise, the notes feel as though they're being played by the mocking hand of fate—a smirking eulogy to a marriage that was as brief as it was remarkable.