We recently gave you advice about what to see in the first half of the 2017 New York Musical Festival, a smorgasbord of new musical-theater works that continues through August 6. Now, as promised, we're following up with recommendations for the second part of the festival. Good luck!
RECOMMENDED: Our complete guide to the New York Musical Festival 2017 (NYMF)
Temple of the Souls (Acorn Theatre, July 19–23)
Most musicals involve a love story, but this may well be the only one in which a Puerto Rican cave drawing sucks a pair of modern tourists back in time to reenact a forbidden 16th-century romance between the daughter of a Spanish conquistador and a young man from the indigenous Taíno people. The director is Lorca Peress, who cowrote the book with Anita Velez-Mitchell and Anika Paris (who cowrote the score with Dean Landon).
The Shakespearean Jazz Show (The Green Room @ Yotel, July 21–26)
"O O O O that Shakespeherian Rag — / It's so elegant / So intelligent" wrote Cats lyricist T.S. Eliot in a lesser-known poem called The Waste Land. Now composer Patrick Greeley jazzes up the Bard anew with New Orleans–style settings of classic verse (including sonnets as well as dramatic material). Emily Skeggs, who earned a Tony nom as Medium Alison in Broadway's Fun Home, leads the cast of this concert staging.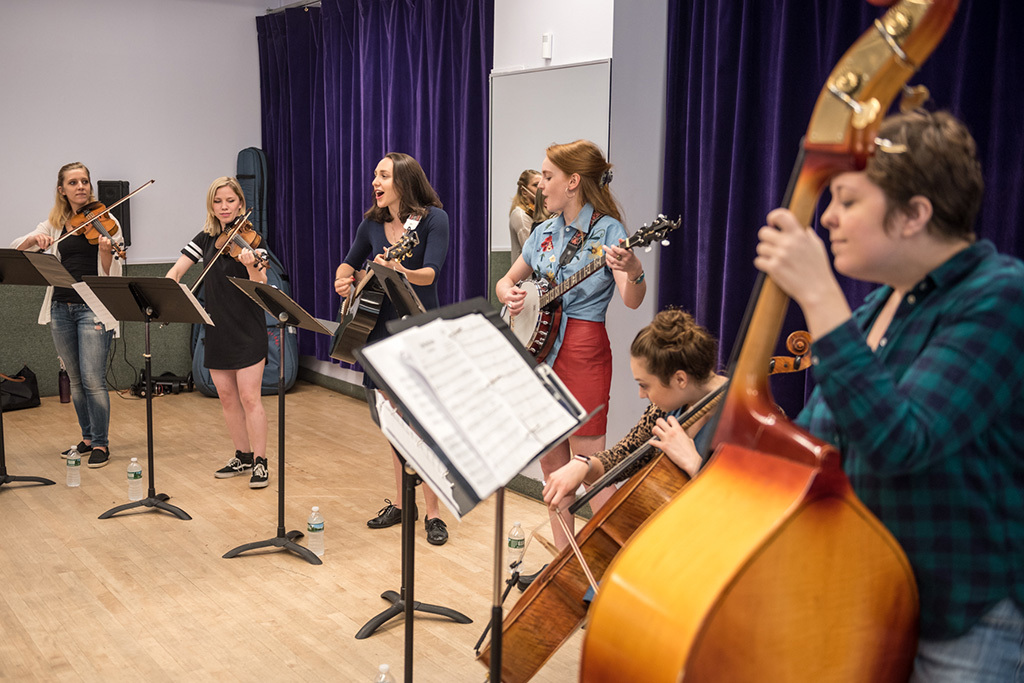 The Goree All-Girl String Band (Acorn Theatre, July 24–29)
Dueling Medium Alisons! Even as Emily Skeggs swings up Shakespeare (see above), Lauren Patten—who replaced Skeggs in Fun Home in 2016—stars in Michael Bradley and Artie Sievers's original country musical. Based on a true story, the show depicts six women who teach themselves to pay music while in prison and rise to radio stardom in 1930s Texas; the actors play their own instruments, as musical-theater performers are lately wont to do (whether they want to do it or not).
A Wall Apart (Acorn Theatre, July 25–30)
Lord Graham Russell, the songwriting half of the iconic tissue-soft rock duo Air Supply, teams with book writers Sam Goldstein and Craig Clyde for this original musical about a family divided by the Berlin Wall. Will Russell's new songs rival such eminently sway along–able Air Supply hits as "All Out of Love" and "The One That You Love"? Go and see. The cast includes Darren Ritchie (Wonderland).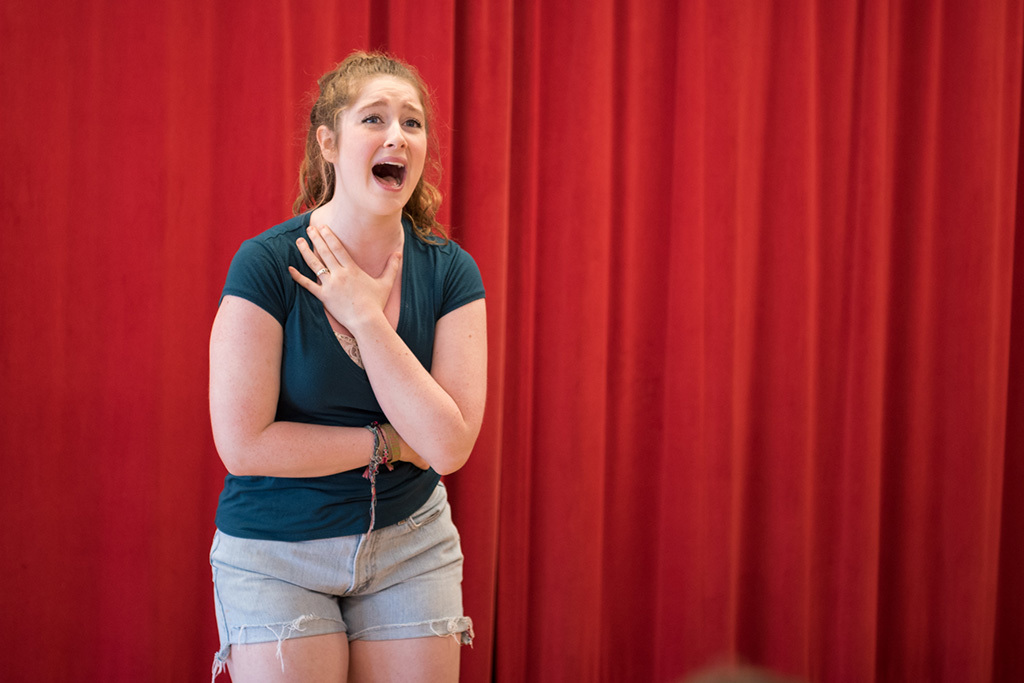 Camp Wanatachi (The Green Room @ Yotel, July 30–August 1)
A coming-of-age and coming-out story about teenage girls at a Christian summer camp, this musical—by Bekah Brunstetter (This Is Us), Natalie Elizabeth Weiss (also known as Uricorntopia) and Travis Stewart—was in the 2010 Fringe Festival and had a brief run at La MaMa in 2011. This latest incarnation, a NYMF concert directed by Mia Walker and featuring a cast of young actors with Broadway credits, keeps the campfires burning.
Freedom Riders: The Civil War Musical (Acorn Theatre, August 1–5)
Richard Allen and Taran Gray's musical focuses on heroes of the Civil Rights movement, including Diane Nash, John Seigenthaler and the Congress of Racial Equality's 13 original 1961 Freedom Riders—seven white, six black, including future U.S. Congressman John Lewis. Featured as a developmental "beta" project at the 2016 edition of NYMF, the show now returns in a full production, directed by Whitney White.
Ben, Virginia and Me: The Liberace Musical (Acorn Theatre, August 2–6)
Roger O. Hirson, who wrote the book for Pippin, is now 91 years old, but he's still at the musical-theater game. This fanciful biomusical, conceived and scored by Barbara Carole Sickmen, traces the early years of pianist, showman and candelabra enthusiast Liberace (played by Samuel Floyd), when his Las Vegas circle included doomed gangster Ben "Bugsy" Siegel and his moll, Virginia Hill.
Georama: An American Panorama Told on 3 Miles of Canvas (Peter Jay Sharp Theater, August 2–6)
P.J. Griffith (American Idiot) plays mid-19th-century American painter and panoramist John Banvard, who was wildly successful in his time but has been largely forgotten since, in a biomusical by Matt Schatz, Jack Herrick and director West Hyler (Paramour). Expect period quaintness and much singing about Banvard's most ambitious project, an enormous depiction of the Mississippi River.