Mad Men won't be airing its final episodes until spring, but thanks to MTA Arts for Transit, you don't have to wait until then if you're jonesing for a midcentury fix. For the next year or so, the subway station at Atlantic Av–Barclays Center is hosting a display of eight color photos of Mad-Men-era commuters by legendary photographer Danny Lyons.
A native New Yorker, Lyons spent the first half of the '60s on the road, documenting the efforts of the Student Nonviolent Coordinating Committee in the Deep South during the Civil Rights Movement, before riding with The Outlaws, a motorcycle gang from Chicago, to capture their wandering lifestyle. In 1966, he returned home with no idea of what to shoot next until his mother suggested the subway. Her took her advice, following in the footsteps of Walker Evans, who took his own photos of subway riders during the 1930s and '40s. Interestingly, Lyons never exhibited his images until now.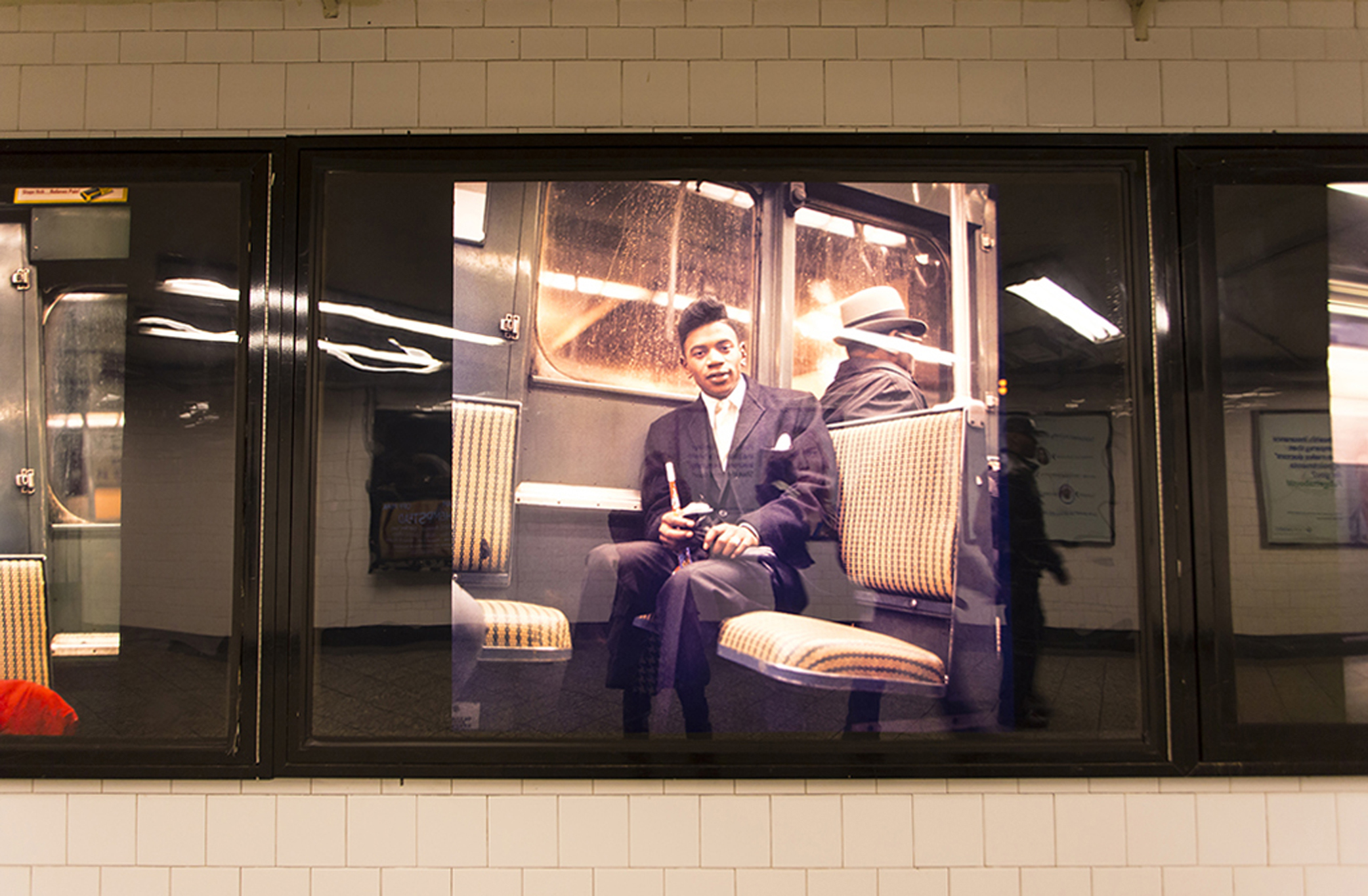 The images show a city and a subway in transition—scruffy and still relying on old equipment, but not yet completely neglected and covered with graffiti. Evans went to great lengths to conceal his camera and catch his subjects unawares, but Lyons wasn't quite as stealthy, mainly because he was using a larger camera, and also because he shot with color film—so slow at the time, that he had to brace himself against the pole in the middle of the car and take a long exposure (tripods, apparently, weren't allowed on the trains). So in some cases, passengers look at the camera, but at other times, they ignore him in much more typical New York fashion.
The period details are fascinating: Men wear hats, the seats are covered with rattan, and the platforms are lined with gum and horoscope machines. But in many ways, you can see that even back then, the love/hate relationship New Yorkers have with the subway was pretty much the same as today: a pain in the ass, but essential for getting around.