Tove Lo (pronounced Too-veh Loo) is Sweden's latest pop export. Her single "Habits (Stay High)" has been out nearly two years, and has steadily built an audience with its big hook and raw (blunt?) lyrics. To get you ready for tonight's show at Webster Hall, here are some things you should know about Lo.
1. She graduated from the same music school as Robyn
Sweden's Rytmus Musikgynamsium (yes, it's a mouthful) is a two year music academy that Tove Lo herself calls a hippie school, but which seems to teach the secrets of Swedish pop greatness. It's produced some of that country's biggest musical talents including Robyn, Erik Hassle and Icona Pop.
2. Tove Lo is friends with Icona Pop
Not only did she got to school with them, but at a party for the duo's major label deal, Lo was able to pass on some demos to an A&R man, resulting in songwriting opportunities. Tove Lo has two writing credits on Icona Pop's debut album, for "We Got the World" and "Ready for the Weekend." Check out that first tune below:
3. She used to sing for a math-rock band
After school and before her pop success, Tove Lo played in a rock group called Tremblebee. She sang and wrote lyrics for the group, which utilized varied time signatures and odd tunings. Watch the band play back in 2009:
4. She wrote her biggest hit "Habits" here in NYC during Hurricane Sandy
Back in 2012, the singer was in the city working on her debut EP. When she lost electricity in her apartment, she holed up in a studio in midtown, and wrote and recorded what would turn out to be her breakthrough song. Jump to 0:47 to hear her describe it: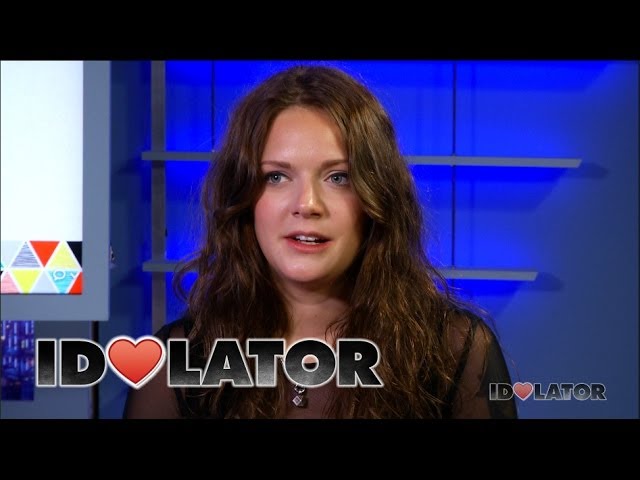 5. Her debut LP just came out
Lo's success has been fueled by the strength of her Truth Serum EP, which featured "Habits" and its popular Hippie Sabotage remix. But at the end of September she put out her full length debut, Queen of Clouds. Check out the second single from the album, a counter-balance to her usual themes, called "Not on Drugs."