When people talk about sharks in New York, they're usually referring to a back-stabbing coworkers, not great whites. But, believe it or not, it's actually possible to spend some one-on-one time with the ocean's top predator without venturing too far outside the city. If you haven't seen The Shallows yet and this is still an activity that interests you, there are two great options for facing those childhood Jaws nightmares head on.
First off, if you'd prefer a more controlled environment, the Shark Dive experience at Long Island Aquarium will submerge you in their 120,000-gallon Lost City of Atlantis Shark Exhibit right in the middle of circling fish. No diving certification is necessary and a trained Shark Dive instructor will accompany all participants. (You also get a souvenir beach towel and shark tooth, so… you know, worth it!)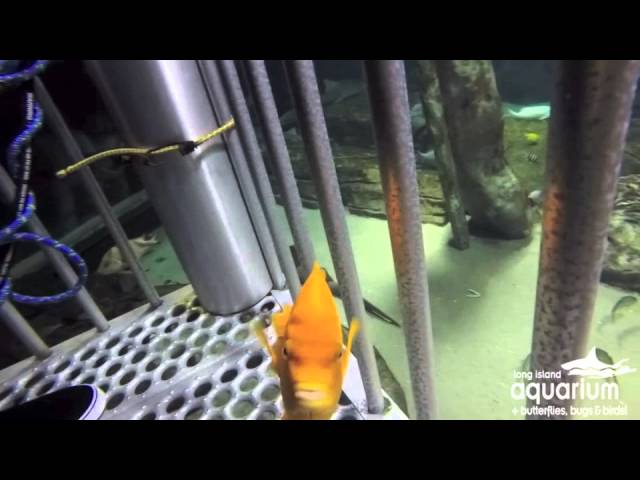 For those who aren't afraid to take a plunge into the deep blue sea to take a peek a sharks in the wild, Sea Turtle Charters in Montauk is your best bet. After traveling 15-30 miles south of Long Island, you'll descend inside a 1'' anodized aluminum cage into warm waters from the gulf stream. In addition to the main marine attraction, you also have a good chance of spotting whales, tuna, mahi-mahi and sea turtles on your underwater adventure. The trips last 8-10 hours, however, so be prepared for a full day of thrills at sea.