Heads up! We're working hard to be accurate – but these are unusual times, so please always check before heading out.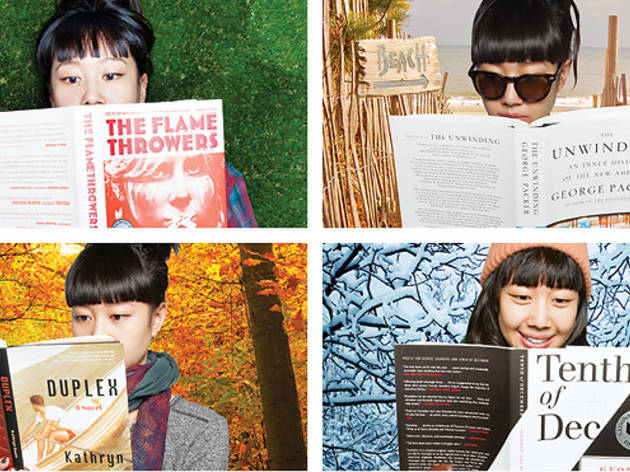 Best of 2013: Best books of 2013
Pro wrestling, Scientology and the '70s art world buzz through our favorite fiction and nonfiction of the year
E-book sales leveled off, Amazon started paying some sales tax, and many indie shops managed to thrive in somewhat hostile environs: Though still a bit uneasy, 2013 was the year that the lit world eased off the gloom and doom just a touch. True, Random House and Penguin merged, and many publishers continue to fear an ultimate Highlander-like showdown with Amazon CEO (and new Washington Post owner) Jeff Bezos, but nothing deterred the arrival of great literature. Some of the best books of the year—The Goldfinchby Donna Tartt, Tenth of December by George Saunders—were also the biggest books, but we found as much joy in smaller, stranger titles—Duplex by Kathryn Davis, White Girls by Hilton Als—that nabbed our attention.
Mysterious, lithe and mutable,
The Flamethrowers
is propelled less by its protagonist—a cipher whose identity shifts in reaction to those around her—than by the preening artistes, New York socialites and Italian motorcycle mechanics who pop into the frame of her personal Warhol film. On this exhilarating ride, Kushner plumbs not just the permutations of identity, but the '70s art world, civilization's debt to those exploited for profit and the transporting power of a shaggy dog story.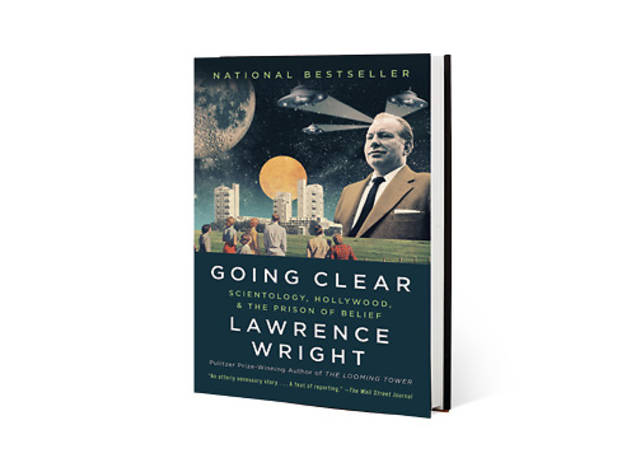 Jay Muhlin
2 - Going Clear by Lawrence Wright (Knopf)
This fantastical and disturbing study of Scientology proves that the bombastic and sci-fi-inflected truths behind the founding of the controversial belief system (or, as the U.S. government recognizes it, religion) are stranger than any of founder L. Ron Hubbard's fiction. Revolving around Hollywood writer-director Paul Haggis—a former Scientologist whom Wright painstakingly profiled in 2011 for The New Yorker—
Going Clear
was the book we read this year with jaws agape from start to finish.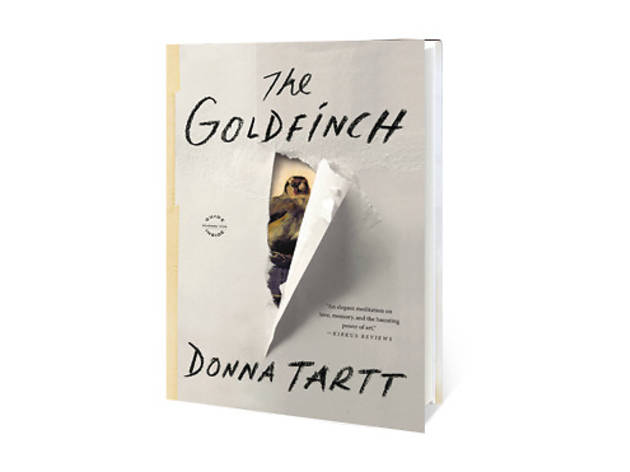 unknown
3 - The Goldfinch by Donna Tartt (Little, Brown)
We were hooked after investing 20 minutes in this ripping yarn: Shy Manhattan kid Theo Decker's life is upended by a terrorist act at the outset of
The Goldfinch
. Some 700 pages later—after the fates hurl him to Las Vegas and Amsterdam, carrying in his heart both the image of his beloved and that of a bird painted by a 17th-century Dutch master—his life finds a strange and messy way forward. It's a pained and joyful Dickensian exercise sure to stick in our memory.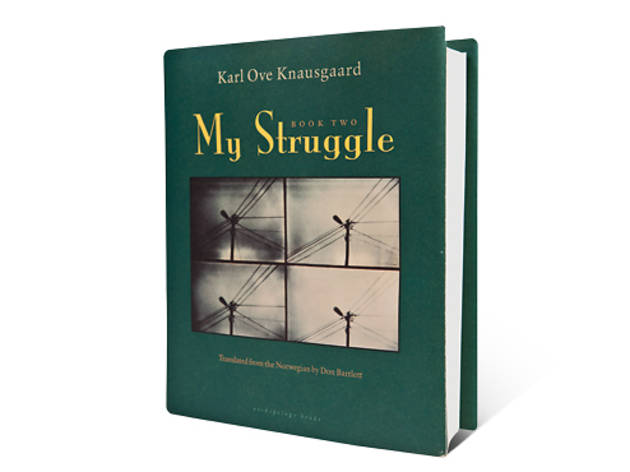 Photograph: Jessica Lin
4 - My Struggle: Book Two by Karl Ove Knausgaard (Archipelago Books)
A good memoirist either communicates the finer points of a fascinating life or convinces the reader of its latent fascinations; in the 3,600-page opus
My Struggle
, relentless Norwegian novelist Knausgaard does the latter. The inevitable Proust comparison is reinforced in Book Two; as the author balances love and family with his obsessive need to write, he reveals the underpinnings of moments banal and profound with a practiced ease; unlike Proust, however, Knausgaard's restless eye holds nothing in romantic esteem.
One of the most interesting aspects of reading Alarcón's
Circles
is its evolution from a small story about an exhausted political-theater figurehead and an upstart actor traveling through small villages in the Andes into a disconcerting whodunit. On the surface it seems to be love and murder as usual, but the central mystery has as much to do with the South American drug trade, the prison system and the lingering effects of conflict in a war-torn nation.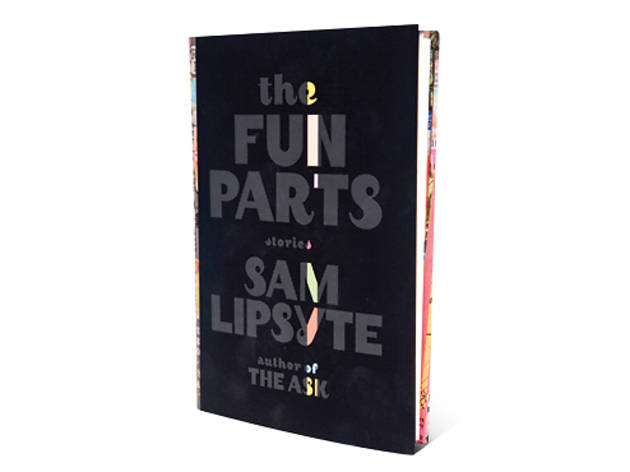 Photograph: Melissa Sinclair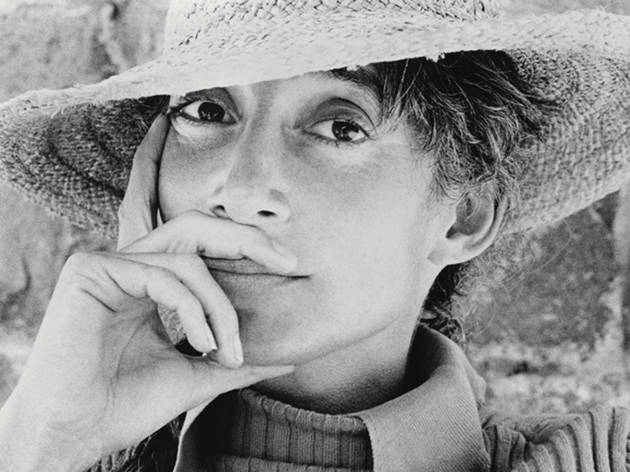 Photograph: Richard Avedon
Speedboat
by Renata Adler (NYRB) Adler's champions, David Shields and the New York Review Books team, were smart to recognize the strengths of her wickedly postmodern tales, and how they might play in 2013. Her knotty, satirical, vaguely memoiristic and altogether fictional packets of prose blurred stylistic lines in the '70s, with an immediacy that many of today's genre-bending writers lack.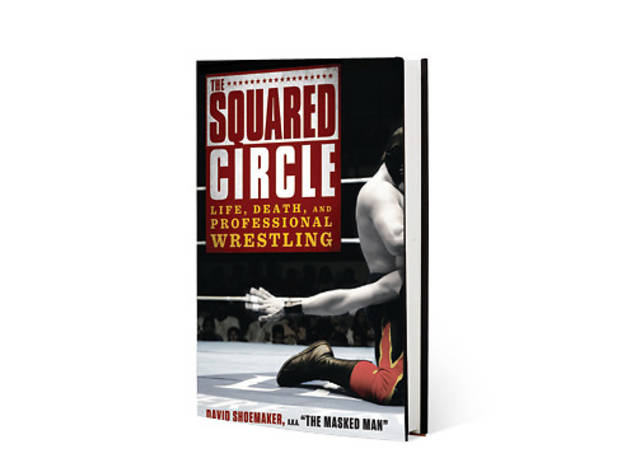 Jay Muhlin
1 - The Squared Circle by David Shoemaker (Gotham Books)
David Shoemaker, a.k.a. "The Masked Man," a.k.a. the guy who wrote Deadspin's wonderfully morbid "Dead Wrestler of the Week" column, expands his purview to take in the whole history and evolution of everyone's favorite "fake" sport: professional wrestling. From wrestling's early days as a regional alternative to boxing (the latter of which arguably became the more dishonest of the two forms) to the glitzy heyday of Hulk Hogan and André the Giant, to the "Attitude Era" of Degeneration-X, the late Eddie Guerrero, the Rock and Stone Cold Steve Austin: It's a tale of heroism, betrayal, family, money, loyalty and body slams, both real and scripted.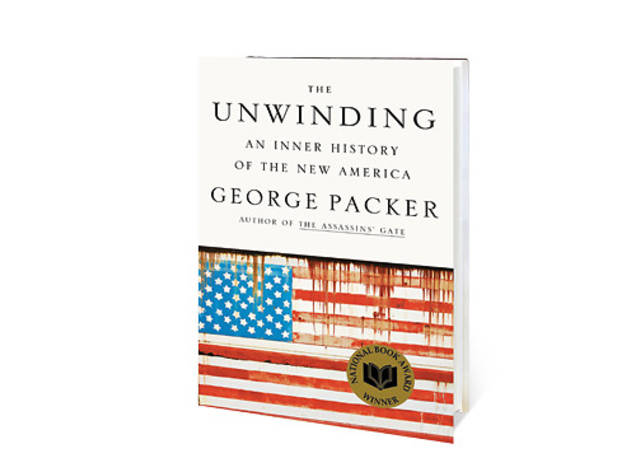 unknown
2 - The Unwinding by George Packer (Farrar, Straus and Giroux)
The New Yorker's George Packer channels John Dos Passos in his collective profile, juxtaposing prominent Americans like Sam Walton, Robert Rubin and Jay Z with less well-known citizens like Dean Price and Tammy Thomas, who in various ways are suffering the consequences of late-stage capitalism ushered along by these titans of industry. Packer's portrait of America is one of a country in sharp decline (unless you're a banker, a lobbyist or a celebrity). He lets the facts speak for themselves, which is refreshing in this age of partisan media shoutmongering.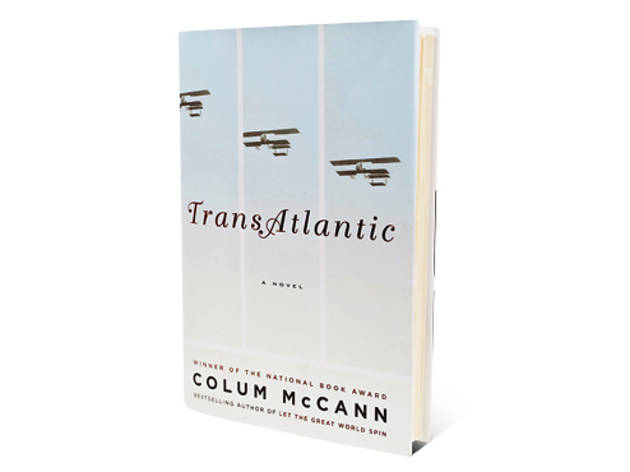 Photogaph: Noffar Gat
3 - TransAtlantic by Colum McCann (Random House)
McCann, whose preceding book,
Let the Great World Spin
, won the National Book Award, returned with a multipart story tied to his ancestral homeland of Ireland.
TransAtlantic
employs a structure familiar from the previous novel, a series of loosely linked vignettes, told in his customarily enchanting lyrical form. This time, however, McCann's story stretches over the course of 150 years, from Frederick Douglass's trip to Ireland to Senator George Mitchell's brokering of the "Good Friday Agreement," effectively ending hostilities between the different factions in Northern Ireland. Does the National Book Awards allow repeat winners?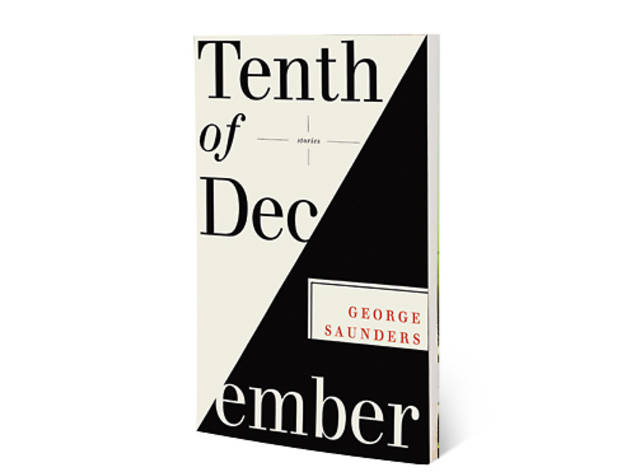 4 - Tenth of December by George Saunders (Random House)
If there is one criticism to be made of short-story master George Saunders, it's that he doesn't write fast enough to satisfy all of us clamoring for more George Saunders stories. The bizarro world his characters typically inhabit is at once recognizable and alien, and stories like "Escape from Spiderhead"—set in a futuristic world where our emotions can be completely controlled by medication—and "The Semplica Girl Diaries" would be horrifying if Saunders didn't write with such beauty and compassion.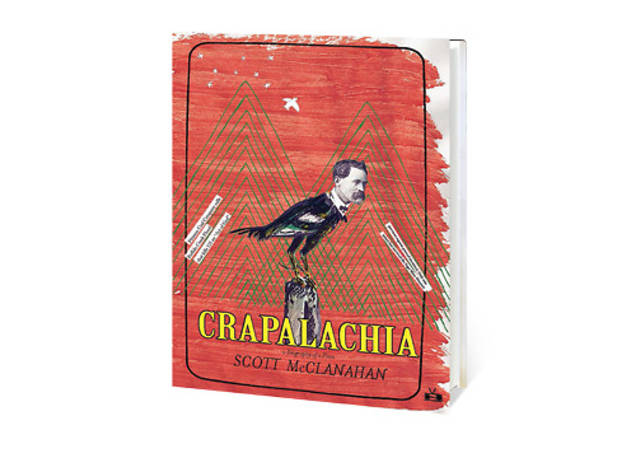 unknown
5 - Crapalachia by Scott McClanahan (Two Dollar Radio)
McClanahan tells a lightly fictionalized account of his life growing up in West Virginia. His circle of family and friends is strange, to say the least, but what comes through is McClanahan's deep affection for all the oddities of his Appalachian homeland. It's an important reminder, especially around the holidays, that our loved ones may be weird, but they're our weirdos.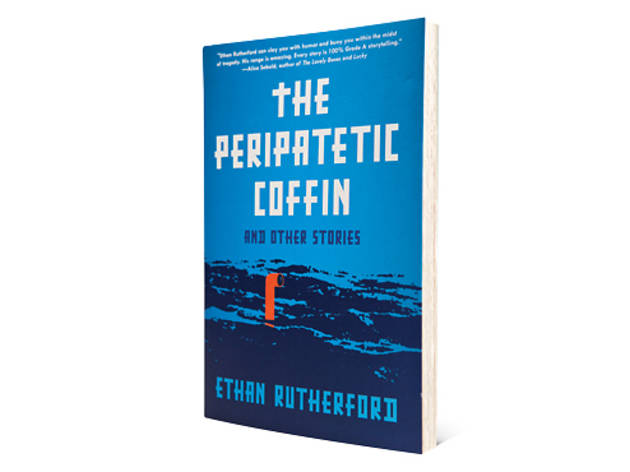 Photograph: Jessica Lin
Best account of man versus bear
In the House Upon the Dirt Between the Lake and the Woods
by Matt Bell (Soho Press)
Book that feels most like a Robert Altman movie
Tumbledown
by Robert Boswell (Graywolf Press)
GranTa's deflation
Perhaps a philanthropist can't lose money in a grand, literary endeavor forever, but still, it was awful to see the smart staff of the internationally minded journal reduced to nearly nothing.
FINAL GRADE B Indie shops thrived, Amazon paid some sales tax, and e-Book sales held steady; still, nothing distracted from a few good reads.