Heads up! We're working hard to be accurate – but these are unusual times, so please always check before heading out.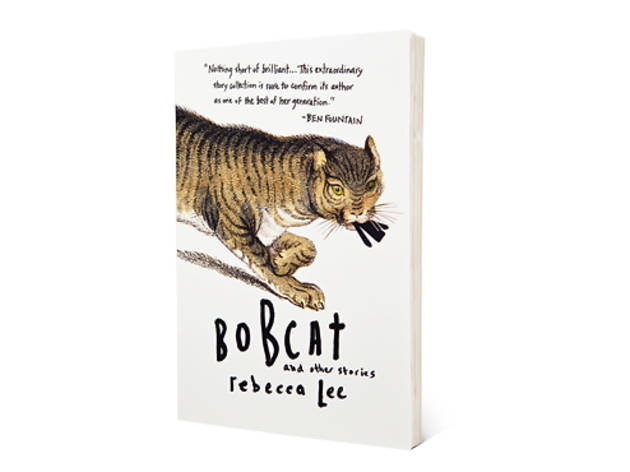 Book review: Bobcat and Other Stories by Rebecca Lee
Lee's imagination produces great copy in this series of tales about authors and architects, but her stamina quits before the collection does.
By Rebecca Lee. Algonquin Press, $15.

Mostly set in and around college campuses, the seven stories in Rebecca Lee's Bobcat describe a niche milieu of publishers, authors, marriage brokers and architects. While each story is beautifully rendered, often through a scrim of nostalgia for the recent past, they provide few surprising evolutions on traditional themes of infidelity, shame and perseverance.

The title story finds a group of literati gathered for a dinner party, at which talk about the new Salman Rushdie memoir fails to compete with romantic intrigue and a suspicious tale of wilderness survival. In "The Banks of the Vistula," a plagiarist discovers that the worst part of her deceit lies not in the offensive source material she passes off as her own, but rather in getting away with it. And in 1989, during the chaotic days leading up to the expulsion of Vietnamese refugees from Hong Kong (then a British colony), college student Sarah finds herself in the awkward position of selecting a bride for a friend in "Min."

Lee's imagination produces great copy, but her stamina quits before the collection does. The earlier stories maintain a cool, dispassionate narrative distance, while still providing a pleasing (if predictable) emotional wallop. The latter, weaker ones, however, remain flat on the page and read more like conceptual sketches. Overall, the collection pushes its reader to the edge of a grand revelation that never arrives, ushering them instead through a series of worlds where none of the characters get quite what they want. Lee may not offer a new understanding of life's thorniest questions, but her elegant prose serves as a reminder to savor the beauty in the everyday.

Buy Bobcat and Other Stories on Amazon
Get Bobcat and Other Stories on your Kindle