Heads up! We're working hard to be accurate – but these are unusual times, so please always check before heading out.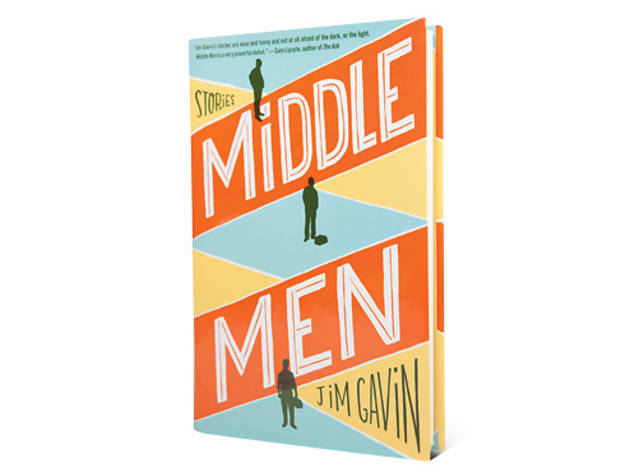 Book review: Middle Men by Jim Gavin
The New Yorker contributor's collection finds wonder in ordinary places and elevates the everyday doldrums even in its bleak situations
By Jim Gavin. Simon & Schuster, $23.

New Yorker contributor Jim Gavin's debut short-story collection reads like a modern-day Dubliners. It studies a pageant of Californian characters at various stages of their lives—from teenage uncertainty to middle-aged acceptance.

The 15-year-old basketball player in "Play the Man" ambles through his awkwardness, while a hapless coach and team of delinquents look on. In "Bermuda," a 23-year-old shares a brief, tender relationship with a somewhat older piano player, before the latter finds a job teaching piano in the titular island group. The masterful "Bewildering Decisions in Times of Mercantile Terror" considers cousins Bobby and Nora, who live on opposite ends of the spectra of financial success and mental stability. Wandering soul Bobby, who finds temp jobs on Craigslist, always winds up back on the couch of highly paid consultant Nora, poor and emotionally crippled. In the last few pages, the distance between the two vanishes, leading to a devastating final scene that reads like a darkly comic elegy to modern society.

The title story, "Middle Men," closes the collection. It's a sort of anti–Death of a Salesman, in which the son ducks his father's legacy and goes back to college, while the "lifer" dad continues to toil. (Gavin, himself a former plumbing salesman, gives it a richly authentic touch.) When the father winds up a contented man, floating in the pool behind his thrice-mortgaged house, the author romanticizes him rather than tearing him down. Middle Men finds wonder in the most ordinary places and, even in bleak situations, it elevates the everyday doldrums in a way that's closer to comedy than tragedy.