Heads up! We're working hard to be accurate – but these are unusual times, so please always check before heading out.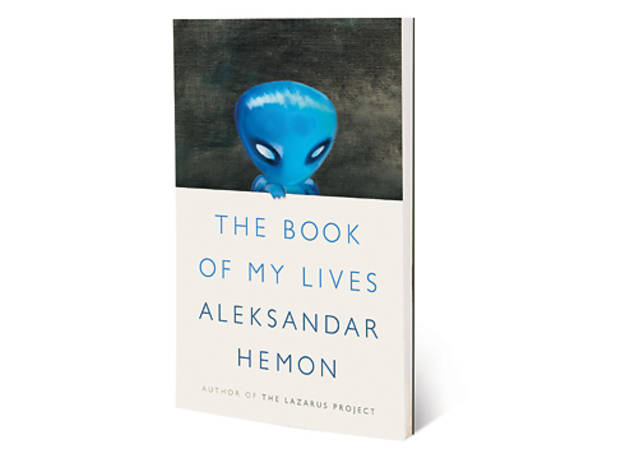 Book review: The Book of My Lives by Aleksandar Hemon
Though this collection of essays about Hemon's past makes for a skimpy stand-alone work, it's a perfect supplement to his fiction.
By Aleksandar Hemon. Farrar, Straus and Giroux, $25.
In an early section of Aleksandar Hemon's first work of nonfiction, the novelist and MacArthur Foundation "genius" grant recipient writes, "Immigration is an ontological crisis because you are forced to negotiate the conditions of your selfhood under perpetually changing existential circumstances." The Bosnian-born writer knows of what he speaks. What was supposed to be a short trip to Chicago in 1992 coincided with the outbreak of war in Sarajevo and resulted in unintended exile. Hemon has lived in Chicago ever since, and this experience has suffused his fiction.

This book is less a memoir than a collection of essays arranged in loose chronological order. Hemon's earliest memory—the place the book starts—is his thankfully aborted attempt to strangle his newborn baby sister. But it's recollections of his life after leaving Sarajevo that illustrate his personal ontological crisis. In a wonderful essay called "If God Existed, He'd Be a Solid Midfielder," Hemon remembers an extremely multinational regular soccer game he joined in the summer of 1995, about three years after he had arrived in Chicago. The intimate connection and importance he ascribes to the game vividly recall a similar account of a cricket game in Joseph O'Neill's Netherland—it offers a "rare moment of transcendence" that (temporarily, at least) reaffirms one's sense of self.

Hemon's stories don't go into minute detail, but the author writes with passion and humor about the pivotal events and people in all of his lives. The Book of My Lives feels a bit skimpy as a stand-alone work, but it functions as a perfect supplement to his literary output.
Buy The Book of My Lives on Amazon

Get The Book of My Lives on your Kindle